Bellwether Industries to reveal private urban aircraft at Dubai Air Show
Bellwether Industries will display its private urban aircraft, the Antelope, at the Dubai Airshow.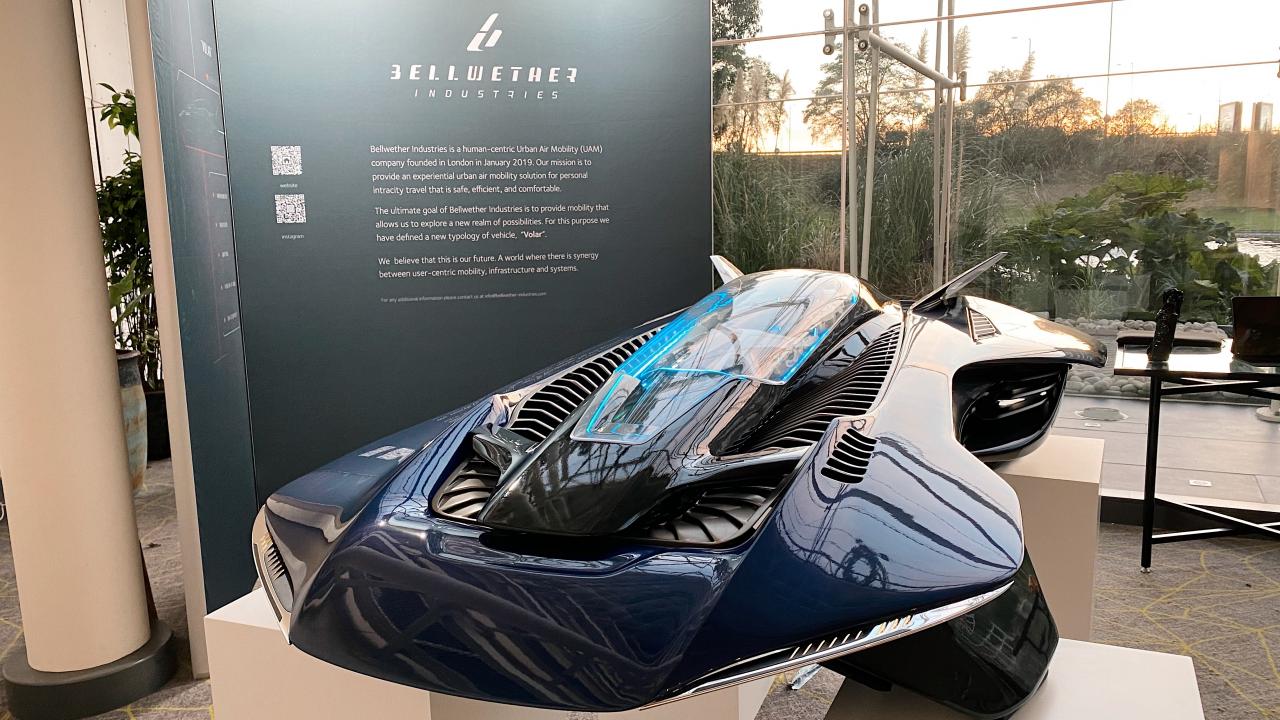 The startup has recently come out of stealth mode and attended DroneX and the AIRTAXI World Congress earlier this month.
Bellwether is now beginning to showcase its vision at these events, where it wants to help break the boundaries of what people think about aircraft and lead the world towards comprehensive urban air mobility. This will incorporate its aircraft, an air transport system and infrastructure.
The prototype being displayed at the Dubai Air Show, which takes place from 14th-18th November, will be the first time it has been shown to the public. It features a different colourway and will have better control capabilities and structural optimisation.
Included in the line-up of speakers is Kai-Tse Lin, Bellwether's co-founder and Chief of Operations, who will be part of a panel entitled 'Investing in the future of sustainable autonomous flight'.
Kai-Tse said: "This year has been an extremely busy one for Bellwether Industries, but we can't wait to meet more people at the Dubai Air Show and tell them about our progress and future plans. We received fantastic feedback from both DroneX and the AIRTAXI World Congress, so we're really excited to be attending another important industry event."
Initiated in 2013, Bellwether Industries initially began developing a hovercraft project known as Gazelle, which was put on display at YODEX, Taipei, Taiwan, in 2015. In 2018, the company started work on Project Antelope - its vertical take-off and landing vehicle known as a 'volar'.
Volar is defined as a new category of private urban aircraft for intra-city travel, which has a hidden propulsion system, a very compact profile, a lifting body and the ability to take off and land vertically. It is being tailored for transporting passengers into the cities, with deep considerations for safety and environmental impact.
Bellwether Industries has already completed multiple test flights of its prototypes since last year, which monitored control capabilities. It will reveal a new generation of its volar model next year and plans to bring the first commercial model to market by 2028.
Stay up to date
Subscribe to the free Times Aerospace newsletter and receive the latest content every week. We'll never share your email address.