Aviation Africa officially opens - welcoming over 1,500 delegates in Abuja
The seventh edition of Aviation Africa officially opened this morning in Abuja Nigeria.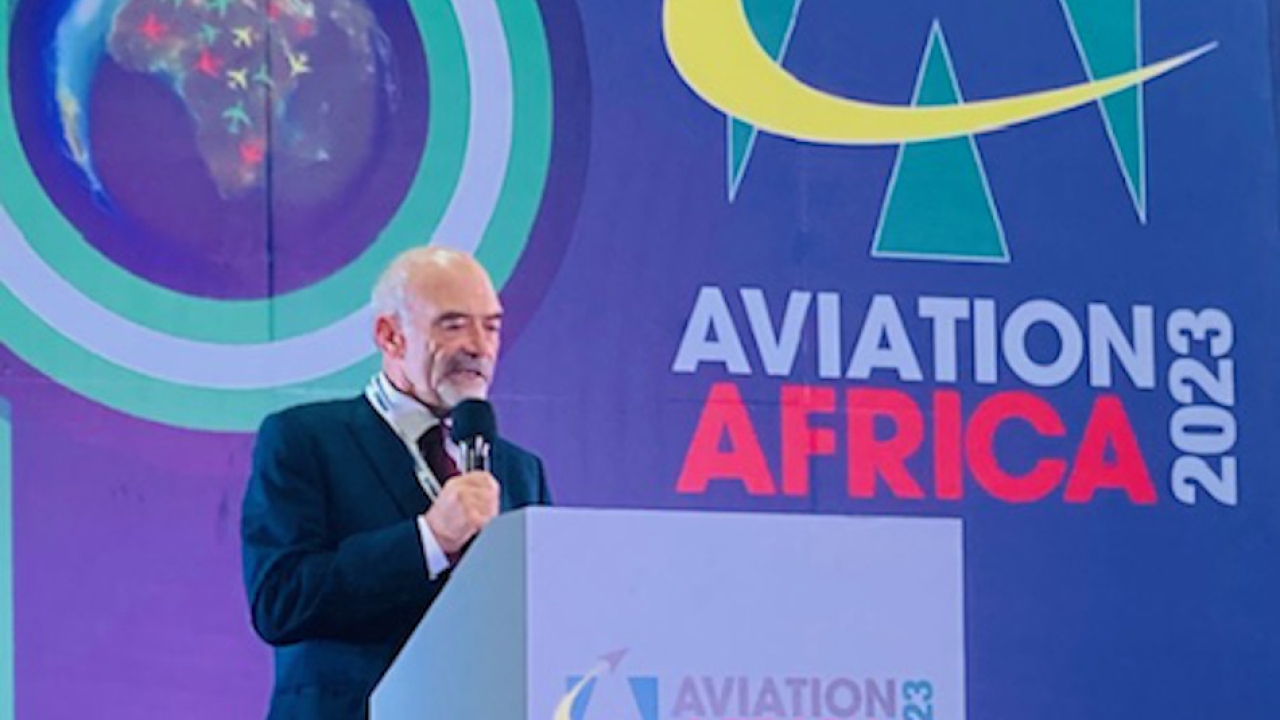 The event was officially opened by Dr Emmanuel Meribole, permanent undersecretary Ministry of Aviation and Aerospace Development, Federal Republic of Nigeria.
Hosted by Times Aerospace, in association with the Nigerian Civil Aviation Authority, this marks the seventh edition of the event, but it is the first to be hosted in West Africa.
The region will be at the heart of discussions, asking what lessons have been learned from other parts of Africa that have enjoyed aviation growth success - and what are the challenges ahead.
This morning, over 1,500 aviation leaders from across 75 global countries have gathered for the two-day conference, which is themed 'Stepping up for business'
The conference will also address whether African carriers are ready to meet IATA's forecast that passenger numbers on the continent will double by 2040. It will also look at whether governments will support the infrastructure and the environment to change the current situation where Africa accounts for 18% of the global population but provides just over 2% of the global air transport market.
Alan Peaford, chairman, and editor-in chief of Times Aerospace, said: "This is the first time we've hosted the summit in West Africa, but it's not before it's time. Nine years ago, when the first summit was planned it was impossible to hold it on the continent. There were too many examples of visa restrictions for intra-African connectivity, hence the first summit being hosted in Dubai. But a year later and Rwanda had completed the process for visas on arrival thus paving the way for hosting the event for where it needed to be."
He added: "There is no doubt that Nigeria is serious about its plans to finally develop a cohesive and competitive aviation industry."
He also highlighted that despite geo-political challenges, poor connectivity, a lack of investment in infrastructure and a shortage of maintenance, repair and overhaul (MRO) facilities, Africa and West Africa in particular is stepping up its intent to recognise the value that aviation can bring to each country's economy.
"We've seen many new and often repeated initiatives and great ideas on the African continent but they've stumbled through inertia or strong resistance," he said. "We have to find a way to change this, but it has to be the African way. There are shared goals but we have to recognise these can be achieved in a different way. For those outside the continent we must recognise we benefit from learning the African way."
A special symposia programme will also address areas including aviation finance; MRO and business aviation. Meanwhile, the plenary stage will be a platform for airports, regulators and airlines to address issues such as sustainability, diversity, future talent and competitiveness.
The event also features a dedicated exhibition and networking space for delegates.
Stay up to date
Subscribe to the free Times Aerospace newsletter and receive the latest content every week. We'll never share your email address.