Aviation Africa 2018: 'continuous growth' drives Sharjah, UAE-based LCC Air Arabia
The lingering effects of the 2008 global financial crisis, over three years of low oil prices, currency devaluations and regional conflict caused by political instability had all contributed to a daunting operating environment for Middle East airlines, especially low-cost carriers (LCCs), Air Arabia CEO, Adel Ali, told the opening Day Two session of Aviation Africa 2018 in Cairo. Peter Shaw-Smith reports from the event.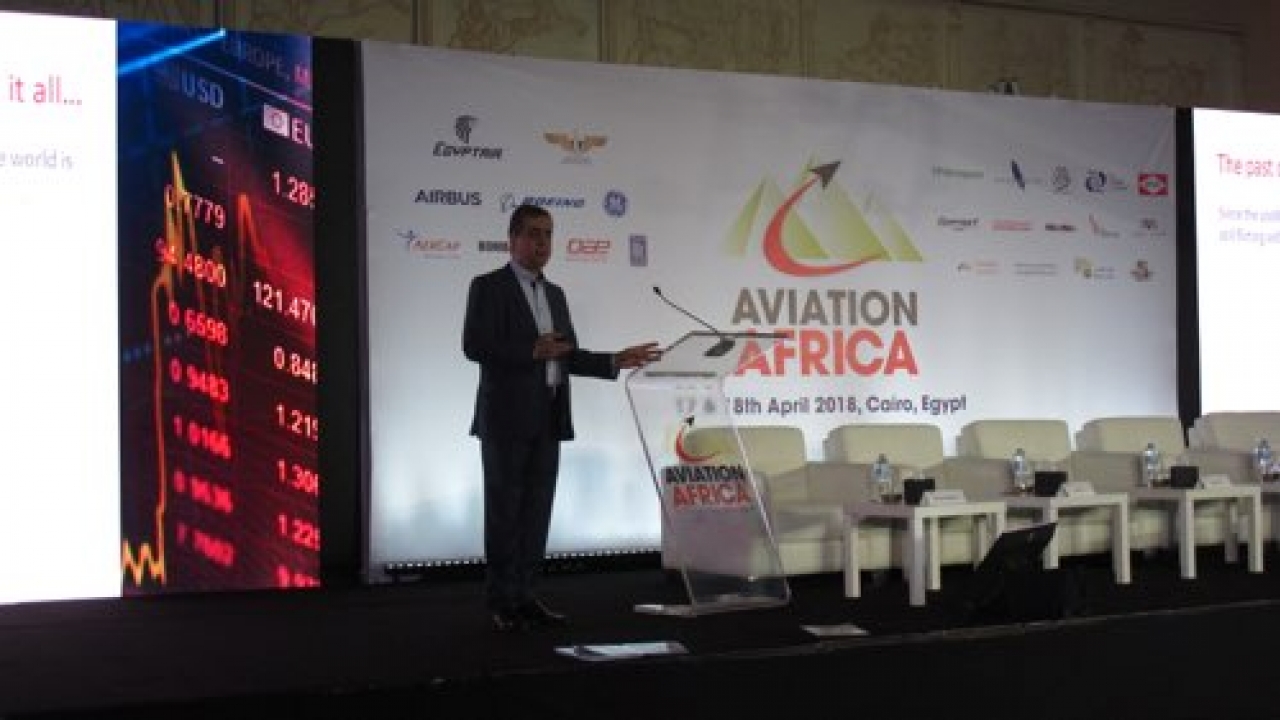 "2017 was not a good year. Syria used to be one of the biggest markets we offered. Yemen was another example. Despite all these difficulties, we see growth in the market. We see continuous growth," he said.

Air Arabia has set itself apart from competitors by extending its reach in the Middle East and North Africa (MENA) region, setting up hubs in Alexandria and Casablanca, in addition to home bases in Sharjah and Ras Al Khaimah, both in the UAE. A liberal aviation climate in Morocco had been a boon.

Setting up the Alexandria hub at the new Borg Al Arab airport in 2003 was considered a 'crazy idea,' he said. "It was a very small airport at that time. Within six months, we were doing three flights a day. We have around 11% of the market around us. The opportunity in Morocco was that it had an open skies agreement. We could fly where we wanted to. We didn't have to seek approval," he said.
"In 2004, there were only five international airports in India. Today, there are 32," he said.

Part of the airline's ground-breaking appeal had been that it had transformed the way air travel is perceived in MENA, and had become the region's first airline to go public on the Dubai Financial Market, in 2007. Starting out with capital of USD13 million, the Air Arabia Group has today created a diverse set of businesses worth over USD4 billion.

Air Arabia serves 140 destinations across its multi-hub business model, including MENA, the Indian Subcontinent and Europe, giving it a ranking of third among the world's top 50 airlines by EBITDAR margin, liquidity, leverage and average fleet age, Ali claimed.

He said that the low-cost model had been a boon to Europe, with 85% of travellers using a total of 62 LCCs, while the MENA region, with only 14 LCCs, had a long way to go to achieve full potential.

Two billion people lived within four hours' travel time of Air Arabia's Sharjah base. Ali stressed that travel today had become an exercise that need not necessarily be expensive, but was increasingly coming within new passengers' reach.

He said the airline would live or die by the choices made by the region's growing youth population, who had a very simple approach to life: "I manage my life through my telephone. If you don't do what I want, I won't use you," he said.
"Price matters to the public when they travel. You don't have to pay a lot of money to travel. There is no one in the world who does not want to fly. Everybody wants to fly."
Stay up to date
Subscribe to the free Times Aerospace newsletter and receive the latest content every week. We'll never share your email address.