AIRPORT SHOW: TKH takes lighting to the next level
TKH Airport Solutions is revolutionising airfield ground lighting (AGL). The company does supply traditional AGL to airports around the world, but now also offers a completely new solution.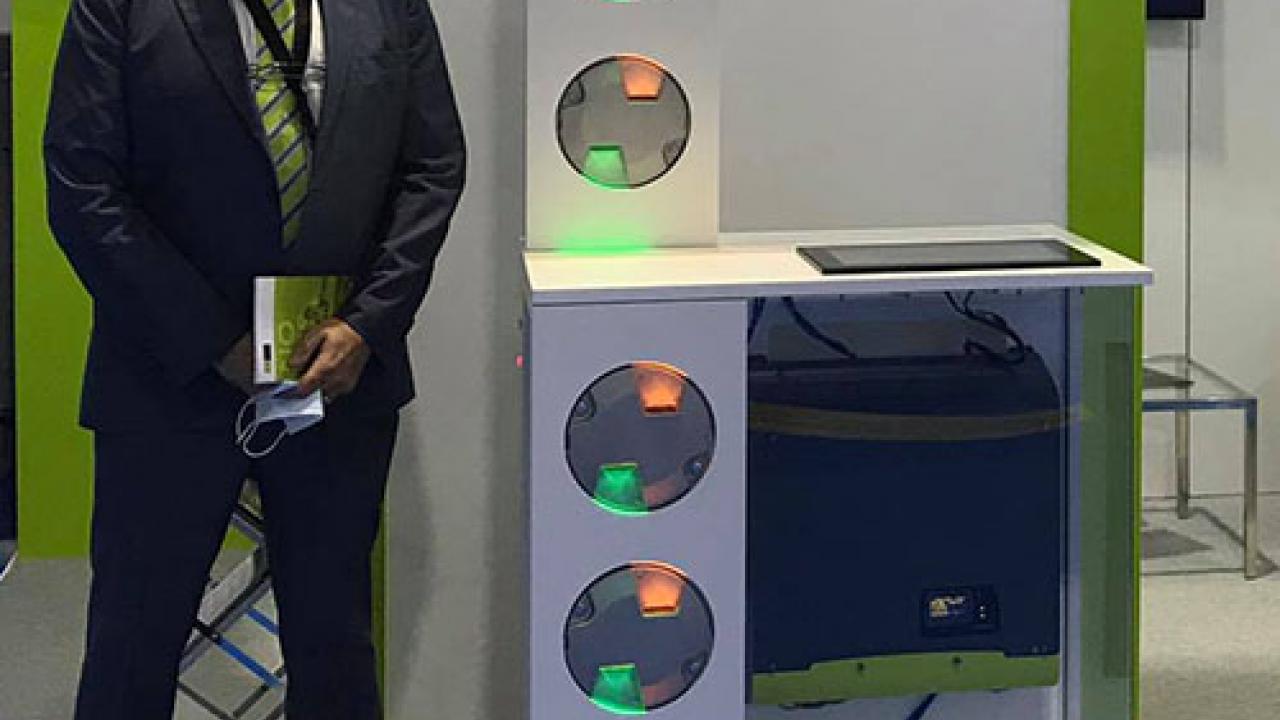 Jamil Atallah, Regional Sales Director, TKH Airport Solutions, explained: "Conventional AGL requires a lot of hardware, infrastructure and civil works to install. It needs huge constant current regulators, substations, transformers, and a vast network, with many connections and remote controls for each individual light. There are many potential failure points in such a system, and it has to be fitted and maintained by specialist electricians.
"Our new system has no CCR, connectors or transformers. It requires only a small base station, and simple cabling. We have created Contactless Energy Data Distribution (CEDD), so the light simply clips onto the cable, at any point – powered in the same way an electric toothbrush is powered on its stand. There is no danger in touching the cable, no connections to be affected by rain, humidity or lightning, no need to earth and the system does not require special skills to fit and maintain."
The CEDD system has also revisited the design of the lights themselves. Atallah said: "AGL previously used halogen solutions, but with the arrival of LED lighting, many systems have transferred to LED. However, these systems have fitted LED lights into a halogen system. TKH has designed this system specifically for LED lighting. It uses 40% less energy and has a built-in smart system, that means individual remote controls are not needed.
"It also works with existing systems, and is very quick to install, acting like an extension to the lighting in place."
While yet to find a first customer in the region, the innovative system is currently being installed at Sabiha Gökçen International Airport in Istanbul, Turkey, and is already in use at Schiphol Airport in Amsterdam and Charles de Gaulle in Paris.
Jamil Atallah, Regional Sales Director, TKH Airport Solutions (Image: Jill Stockbridge)

Stay up to date
Subscribe to the free Times Aerospace newsletter and receive the latest content every week. We'll never share your email address.