SAMI and Bahri to support defence logistics localisation
In line with its commitment to develop the capabilities and support the localisation of Saudi Arabia's military industries sector, Saudi Arabian Military Industries (SAMI), has signed a logistics services agreement with Bahri.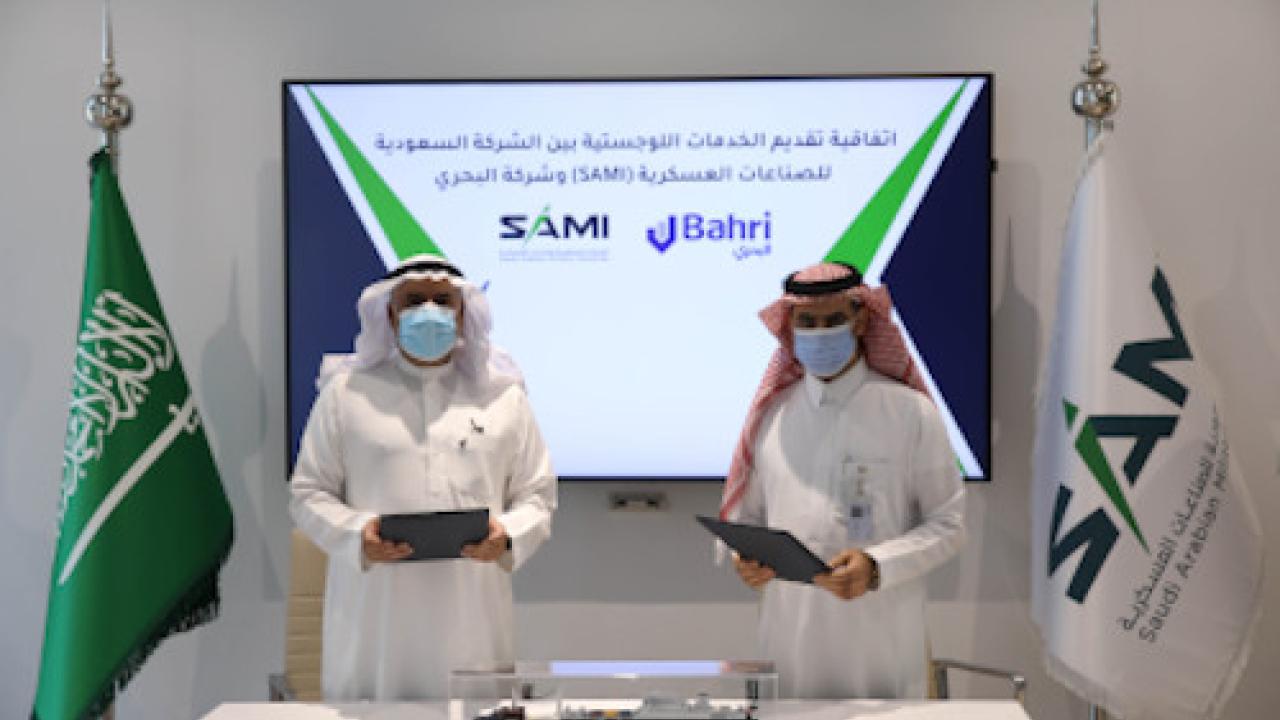 The agreement was signed at the headquarters of SAMI in Riyadh by Walid Abukhaled, the CEO of SAMI, andAbdullah Aldubaikhi, the CEO of Bahri.
Image: SAMI

Under the terms of the agreement, Bahri will provide wide-ranging internal and external logistics services, including sea, air, and land transport, as well as freight services to the various business units and affiliated companies of SAMI.

The contract includes the provision of complete door-to-door logistics and transportation services to facilitate the smooth execution of the projects and programs of SAMI and its affiliates, besides supporting the localisation of defense logistics.
Walid Abukhaled, CEO of SAMI, said: "We are delighted as the national defense champion to enter into an agreement with Bahri, the national shipping carrier, to meet our growing logistics requirements. The agreement demonstrates the Kingdom's dynamic efforts to develop its military industries and logistics sectors. The shared objectives of SAMI and Bahri in relation to Vision 2030 will have a major impact on the synergies within the Kingdom's defense ecosystem. Moreover, this achievement is consistent with PIF's efforts through SAMI to build strategic partnerships."
Abdullah Aldubaikhi, CEO of Bahri, said: "Bahri is proud to be contracted by SAMI and pleased to support their defense industry localization programs. We are honored that our contributions are aimed at ensuring Saudi Arabia's security, especially in our role as the exclusive logistics provider for the Kingdom's Ministry of Defense and Ministry of Interior as well as the Presidency of State Security and all its divisions. Furthermore, this agreement reaffirms our commitment to strengthening leading Saudi entities operating in the public and private sectors by providing them world-class logistics services, in line with the Vision 2030 objectives that aim to transform the Kingdom into a global logistics hub and a thriving investment destination."
Stay up to date
Subscribe to the free Times Aerospace newsletter and receive the latest content every week. We'll never share your email address.