Halcon countering the threat of saturation attacks
The threat of intense air attacks from UAVs, missiles and rockets are increasing and many defence contractors will be at next week's Dubai International Air Show ready to counter these threats.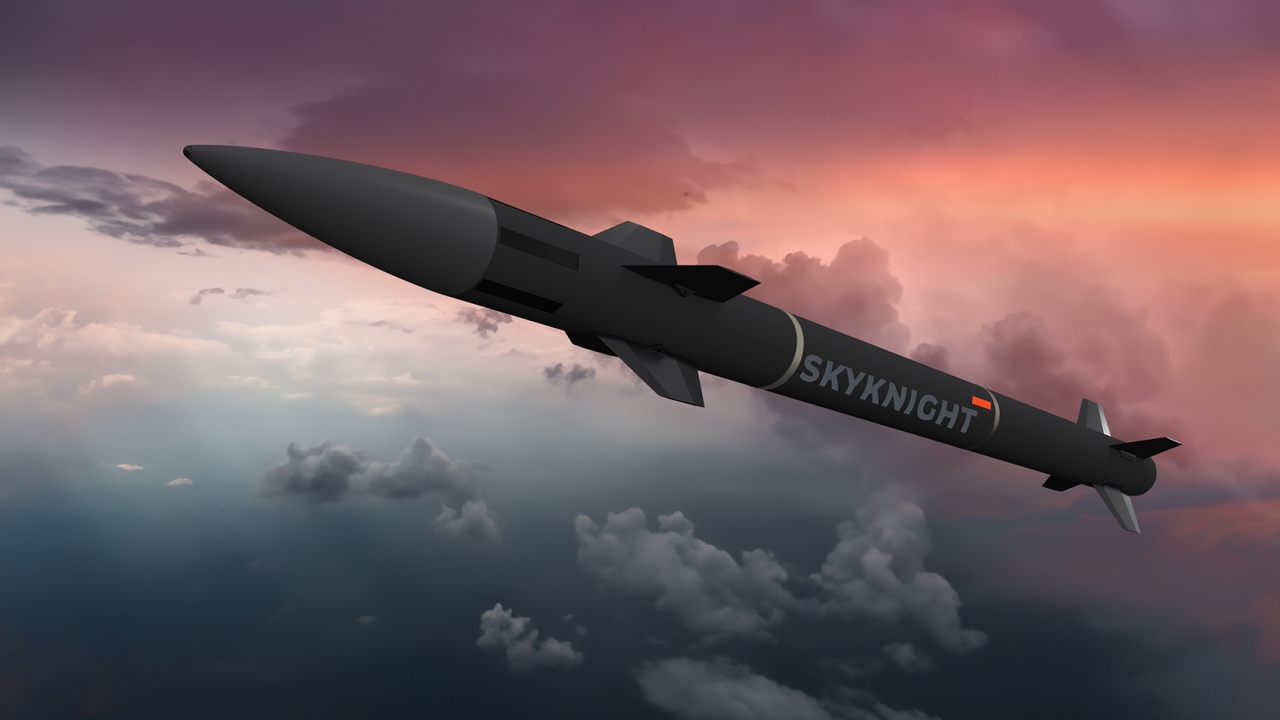 One company that has a solution is Abu Dhabi headquartered Edge Group. One of its companies, Halcon, will be sharing details of Skyknight, a counter rocket, artillery and mortar (C-RAM) missile system.
This rapidly deployable, highly advanced short-range air defence system is designed to provide 360-degree protection against incoming short-range threats.
"Its versatility, unparalleled flexibility and adaptability make it an optimal choice for military forces operating in today's ever-changing security landscape," the company said.
The Skyknight missile features an advanced guidance system to precisely track and engage incoming threats.
Using its own active radar seeker to detect and track targets, it can intercept targets at a range of 10km and in all weather conditions. The missile launcher unit (MLU) features a 3D search radar, providing flexible target designation, ensuring effective protection in all environments, including in urban areas or on the battlefield.
Halcon say the missile is uniquely equipped with a dual action warhead, which can take out rockets, artillery and mortars, as well as the conventional airborne threats, including unmanned aerial vehicles (UAVs), cruise missiles, fixed-wing and rotary-wing aircraft, including low-observable aircraft. Designed to deliver a lethal blast radius, the missile has an advanced proximity fuze that ensures maximum lethality.
A key feature of the Skyknight system – particularly in today's conflicts - is its ability to counter saturation attacks. The MLU contains 60 missiles, with a rate of fire of up to 20 missiles in quick succession per MLU. In a short space of time, the system can track and neutralise up to 60 incoming targets, effectively countering decoy, overwhelming and swarm tactics.
The Skyknight missile also features a highly manoeuvrable airframe with finely tuned actuators and fins that allow it to perform quick manoeuvres, ensuring threats are unable to take effective evasion actions.
Truck-mounted or installed, the Skyknight system provides protection for static and mobile assets, making it ideal for a variety of applications, such as protecting critical infrastructure, safeguarding civilian populations and mobile air defence for convoys. This flexibility in deployment gives end-users the option to deploy their air defences as threats evolve and theatres shift.
Halcon said: "Skyknight's advanced guidance system, dual action warhead, highly agile airframe, ability to operate in complex environments, counter saturation attacks and high lethality, permits its operators to feel confident in safeguarding their skies from a range of complex airborne threats that are constantly developing in sophistication, capabilities and tactics.
* Halcon will be on display with the Edge Group at the Dubai Air Show which takes place November 13-17 at Dubai World Central.
Stay up to date
Subscribe to the free Times Aerospace newsletter and receive the latest content every week. We'll never share your email address.