New flagship Falcon is a perfect 10 for Dassault
Dassault Aviation launched its new flagship business jet at a special digital unveiling of the clean sheet design Falcon 10X to its key markets around the world today.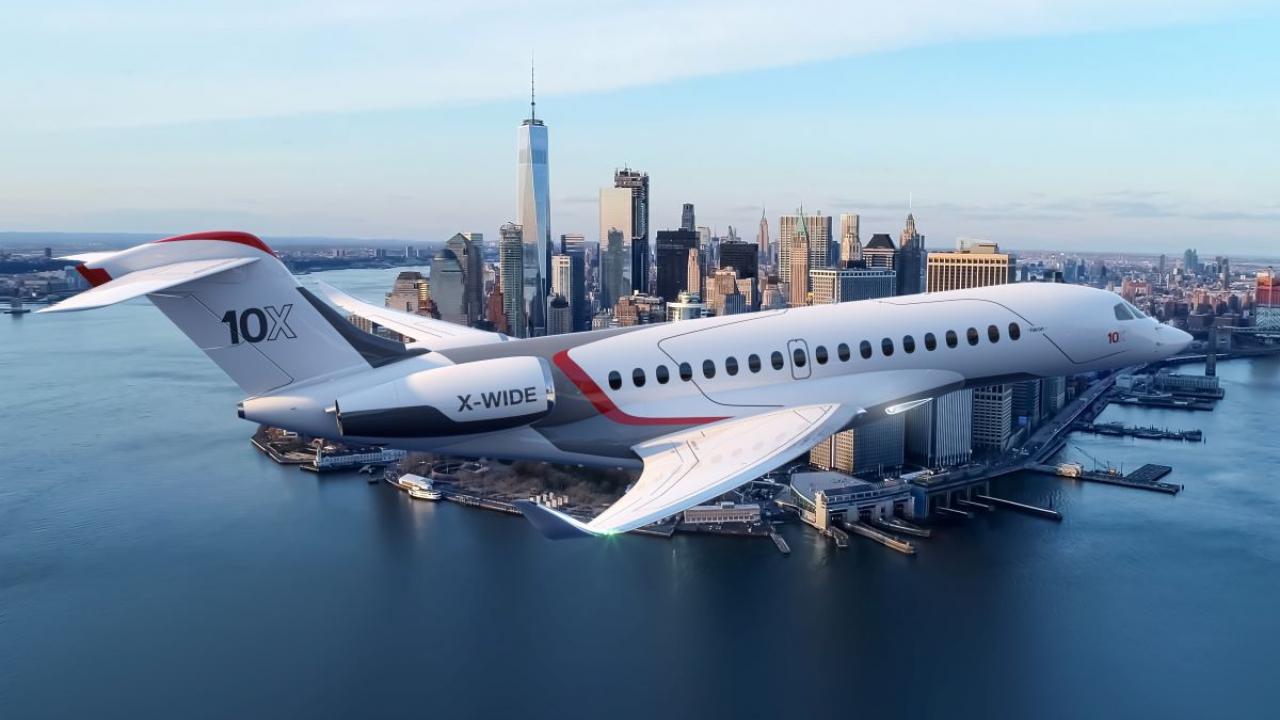 Chief executive Eric Trappier paid tribute to the Dassault family and shareholders for backing the project - codenamed NX - despite the global situation.
Described by executive vice president Carlos Brana at the launch, as the widest and most efficient purpose-built business jet ever. With a 7,500 mile range, the spacious cabin has been designed with special seating and extra space to allow passengers to move around from their seats without affecting others.
With crew rest area built into the plan, the aircraft can make key city pairings in a single hop. Rather than an aircraft galley, the 10X features a luxury kitchen where guests can gather together.
A redesigned wing and a powerful Rolls-Royce Pearl engine allows very high speeds upto Mach 0.925 – and very low speed for approaches, meaning that the Falcon tradition of being able to land in small airfields as the 10X has a landing distance of 762m and a balanced field length of 1828m (6,000feet). It will be certified for London City operations.
"This is important to allow our customers to land close to where they want to go," Brana said.
Using lessons learned in the development of the Dassault Rafale fighter jet, the technology is leading edge. Dual head-up display, single-lever throttle, digital flight control and a single button to correct an upset recovery, are highlights in a comfortable cockpit which also features a that reclines to a full lie flat bed for the non-flying pilot to take short rest breaks
The Pearl engine is the first Rolls-Royce powerplant for a Dassault engine. Called the Pearl 10X it offers 5% more efficiency than the previous generation of business aviation engines and an improved thrust to weight ratio, while maintaining its class-leading low noise and emissions performance. Built around the Advance 2 core it provides 18.000 lbs of thrust.
It adds to the Falcon 10X environmental credentials, the ultra-low emission combustor is 3D printed so saves weight and the aircraft will flu on100% sustainable fuel.

The Falcon 10X spacious cabin and above an artist's impression of the new flagship in flight. (Images Dassault Aviation)
Stay up to date
Subscribe to the free Times Aerospace newsletter and receive the latest content every week. We'll never share your email address.