Falcon 6X interior receives product design award
Dassault Aviation has been recognised by the coveted Red Dot prize.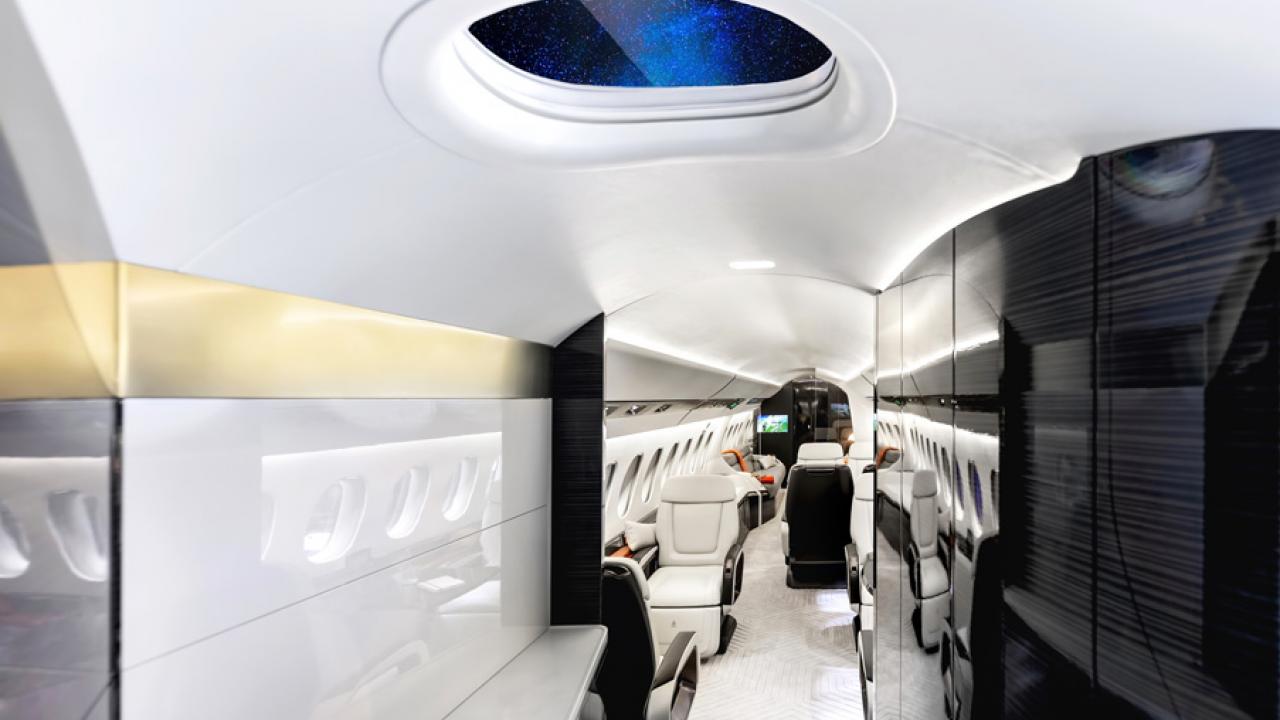 In awarding the prize, the Red Dot committee recognised the combination of form and function demonstrated by the Falcon 6X's cabin design. Image: Dassault
The committee determined that the cabin's flowing lines and environmental engineering create a unique, healthful and productive environment offering a new level of personal comfort and space. It was also impressed by the clean, modern lines and layout of the interior and the small touches that particularly delight business jet passengers: easy-to-use fingertip controls, the 6X's innovative overhead galley skylight and mood lighting designed to support natural circadian rhythms.
The Red Dot prize is the second design award Dassault has received for the 6X cabin. In September 2020, the 6X won the International Yacht & Aviation Award sponsored by design et al, the prominent UK design magazine published by The Design Society.
The Falcon 6X flight test program is gathering momentum as the aircraft proceeds towards its scheduled certification in 2022. Since its first flight on March 10, the 6X has accumulated more than 50 flight hours in the air, and opened the flight envelope all the way to the aircraft's maximum operating speed of 0.90 Mach. "For its brief time in the air, the aircraft has demonstrated excellent handling in multiple flight scenarios and shown unusual maturity in systems function," remarked flight test pilot Bruno Ferry. A second flight test aircraft will join the test program a month from now, and a third, outfitted with a full interior, before the summer.
With a range of 5,500 nautical miles, the 6X can travel nonstop from Los Angeles to Moscow or London to Hong Kong and like all Falcons is capable of flying long distances from short, constrained runways.
Watch out for Falcon 6X on TATV INSIGHT this week where we talk to Renaud Cloatre, the international sales director about its plans for the Middle East.
Stay up to date
Subscribe to the free Times Aerospace newsletter and receive the latest content every week. We'll never share your email address.