Bombardier releases financial results Q1 of 2021
Bombardier has released its financial results for the first quarter of 2021 and affirmed its full year 2021 financial guidance and delivery expectations of 110-120 aircraft.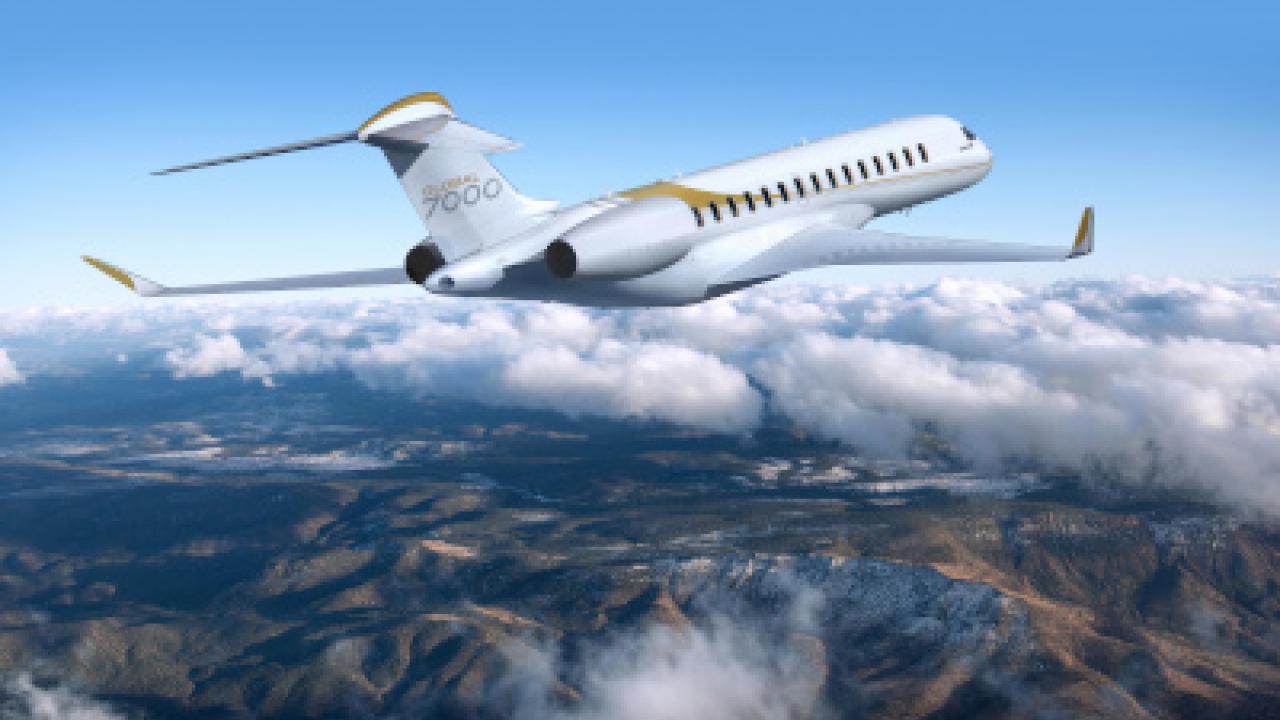 Image: Global 700 courtesy of Bombardier.
"In our first quarter as a pure-play business aviation company, Bombardier delivered solid financial performance," said Éric Martel, President and chief executive officer, Bombardier. "This includes growth in business jet revenues, margin expansion and significantly improved cash performance. We also continue to make strong progress on each of our strategic priorities: maturing the Global 7500 aircraft program, delivering on our productivity initiative, executing our aftermarket growth strategy and deleveraging our balance sheet – setting the foundation for a more resilient and profitable business."
First Quarter 2021 Financial Performance
Business jet revenues during the first quarter of 2021 totalled $1.3 billion, an 18% year-over-year increase. This increase was mainly driven by an improved mix of large-cabin aircraft deliveries, including eight Global 7500 aircraft. Total aircraft deliveries in the quarter equalled 26, in line with expectations and the company's full-year delivery targets. Order activity in the quarter was strong, resulting in a book-to-bill ratio of greater than 1.0. Robust sales activity and positive market trends are expected to continue(5) into the second quarter.
Adjusted EBITDA for continuing operations in the quarter was $123 million, a 43% increase year-over-year, reflecting a favourable aircraft mix, progress on the Global 7500 aircraft learning curve, cost structure improvements and the divestitures of margin dilutive businesses. Adjusted EBIT for continuing operations was $29 million.
First-quarter free cash usage for continued operations totalled $405 million, including approximately $100 million of non-recurring cash items, representing a $357 million year-over-year improvement.
Balance Sheet Deleveraging Actions
As previously disclosed by Bombardier, the sale of its Transportation business was completed on January 29, 2021. Since the divestiture of Bombardier Transportation, Bombardier has deployed approximately $2.4 billion of liquidity, including proceeds from the Transportation sale, toward deleveraging its balance sheet. This includes the full repayment of the total outstanding balance of $750 million drawn on the $1.0 billion senior secured term loan facility with HPS Investment Partners, LLC and the recently concluded approximately $1.6 billion tender offer to purchase certain outstanding notes. Together, these actions are expected to reduce the company's annual cash interest costs by approximately $200 million versus its 2020 debt servicing cost.
The company continues to consider various options to address other debt maturities in an opportunistic manner, with a focus on clearing a three-year runway providing the company with a path to execute its strategy.
Affirming Full Year 2021 Guidance and 2025 Objectives
"With our solid performance in the first quarter, and our markets in recovery and key initiatives well underway, we remain confident in our ability to deliver on both our full-year financial guidance and longer-term objectives," Martel continued. "This includes: (i) diversifying the company's revenue mix by growing aftermarket services to ~ 27% of revenues by 2025; (ii) achieving a 20% reduction in Global 7500 aircraft unit costs between the 50th and 100th aircraft delivery; and (iii) obtaining $400 million in recurring savings by 2023. Through these actions, we work on transforming Bombardier into a more predictable, profitable and resilient company."
Stay up to date
Subscribe to the free Times Aerospace newsletter and receive the latest content every week. We'll never share your email address.