Royal Jordanian registers US$ 38,770net profit in Q3
Royal Jordanian recorded a JD27.5 million (US$ 38,770) net profit after tax in the third quarter of 2023.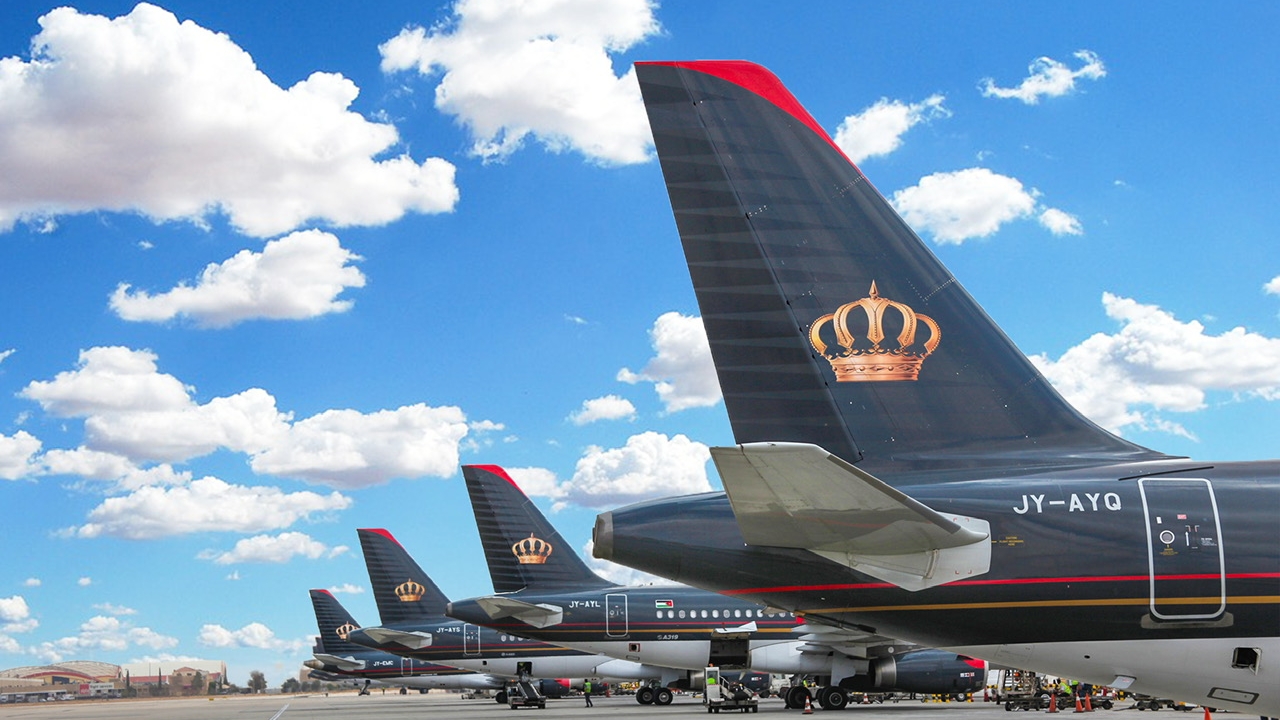 The company also registered revenue of JD232.8 million in the third quarter of 2023, a 16% increase, while over the same period last year, it made JD201.2 million.
RJ Vice Chairman/CEO Samer Majali said that the number of passengers in Q3 of this year went up by 22%, when RJ aircraft transported 1.1 million passengers, whereas, in the corresponding period of last year, it carried 900,000 passengers. This meant a 1.1-point higher seat load factor, from 78% in the comparison period of 2022 to 79.1% in 2023.
In the first nine months of this year, RJ attained a JD10.8 million net profit after tax, while it incurred a JD71.6 million loss in the same period last year. The operating revenues in the January-September period of 2023 increased to JD581.5 million from JD452.2 million in 2022, recording an increase of JD129.3 million; i.e. 29% growth over the same period last year. This is mainly attributed to the 36% increase in passenger revenues, which reached JD130.2 million, due to a 24% increase in the number of passengers, from 2.3 million in the first nine months of 2022 to 2.8 million in the comparison period of 2023. The fuel bill also went down in the first nine months of 2023, to JD13.7 million.
Majali said that the positive results in the first nine months are the fruit of the new strategy of the national carrier that endeavours to project Jordan as a tourist destination and make Amman a gateway to the region, as well as of the collective effort exerted by the RJ management and staff to improve performance.
Majali said that despite the good results, RJ's operating performance has started to see the the impact of current situation in the region, particularly since Jordan is an access point to the Levant region, but is geographically close to the conflict. Royal Jordanian, which is entering a tourism season, has recorded a 13% reduction in reservations and anticipated revenues by the end of this year. Along with this loss of revenues, the airline is also having to cope with higher fuel costs and the need to fly longer routes to avoid conflict airspace.
He added that RJ has to take all necessary measures to reduce the effects as much as possible by determining and reducing the offered seat capacity and controlling expenses in an attempt to maintain the results of the third quarter and reach the break-even point by the end of this year.
Stay up to date
Subscribe to the free Times Aerospace newsletter and receive the latest content every week. We'll never share your email address.