PIF announces partners of Voluntary Carbon Market for MENA
The Public Investment Fund (PIF) has said that five leading Saudi businesses have signed an MoU to become the first potential partners of the MENA regional Voluntary Carbon Market (VCM).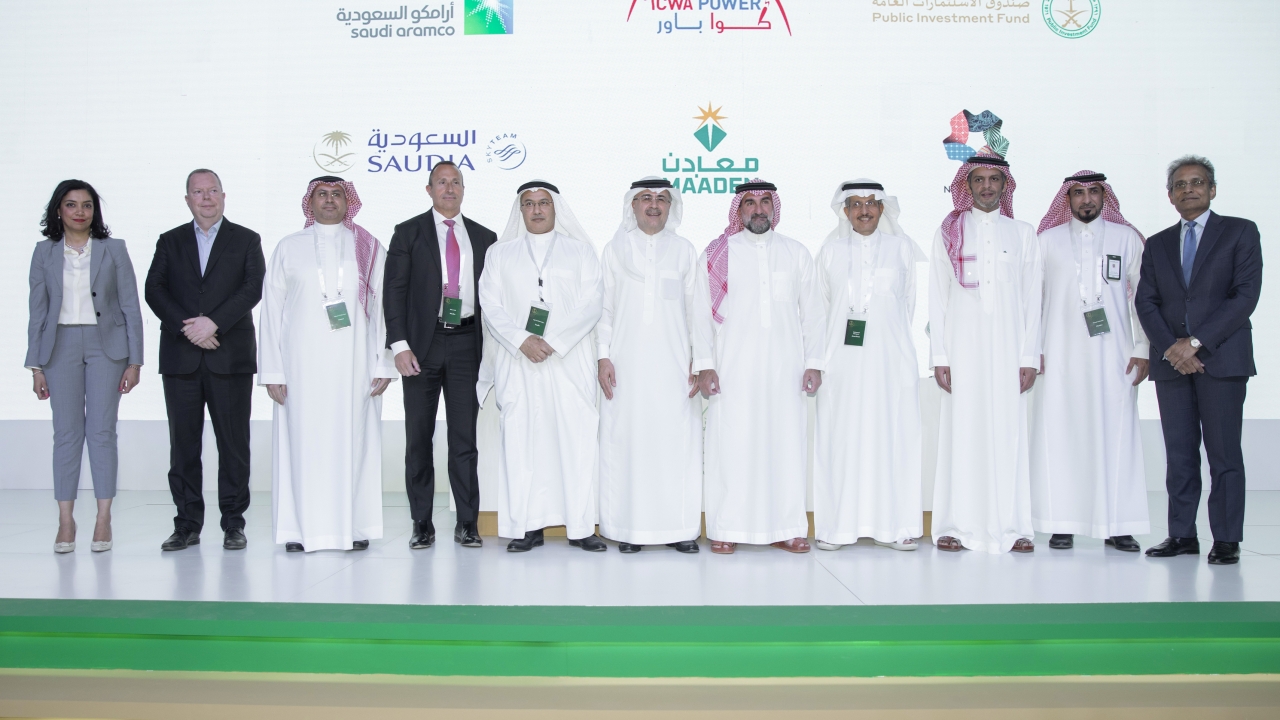 The news follows the announcement of the VCM initiative by PIF and Tadawul in September 2021, where His Royal Highness Crown Prince Mohammad bin Salman Al-Saud Crown Prince, Deputy Prime Minister, Chairman of the Council of Economic and Development Affairs, Chairman of PIF, stated Saudi Arabia's leading role in contributing to the reduction of the impact of climate change effects as part of several initiatives that were launched in that regard.
HRH has also announced during the Saudi Green Initiative Forum Saudi Arabia's aim to reach Net Zero by 2060 through the Carbon Circular Economy approach, in line with its development plans and enabling its economic diversification. These efforts contribute to developing the country's green economy, creating quality jobs and providing significant investment opportunities for the private sector, in accordance with Vision 2030.
The announcement came during an MoU signing ceremony held earlier today. The partners announced are Aramco, SAUDIA, ACWA Power, Ma'aden, and ENOWA, a subsidiary of NEOM, (the "Partners"). As part of the agreement, the Partners will support PIF in the development of the VCM through the supply, purchase and trading of carbon credits as the market is expected to be established in 2023. Additional partners will be announced in the coming months ahead of an initial round of auctions expected in the final quarter of this year.
Yasir Al-Rumayyan, Governor of PIF, said: "We would like to thank our Partners for their commitment to the Voluntary Carbon Market, the first of its kind in the MENA region. The support of Saudi businesses, which are world leaders in their fields, is a strong demonstration of the exciting potential of this market.
"PIF contributes to Saudi Arabia's efforts through driving the investment and innovation required to address the impact of climate change and achieve net zero carbon emissions by 2060."
Amin H. Nasser, President & CEO of Aramco, said, "We are excited to be part of this groundbreaking initiative by PIF to establish a regional carbon market, which aligns with our net-zero ambition. Carbon credits complement our wider emissions reduction strategy and represent an important tool in the energy transition, as we continue to play our part in meeting the world's need for secure, affordable and ever more sustainable energy."
Ibrahim Al-Omar, Director General of the Saudi Arabian Airlines Corporation, said, "Saudi Arabia's national flag carrier, Saudi Arabian Airlines (SAUDIA) has a pivotal role in carbon off-setting and contributing to environmental sustainability. The participation in the voluntary carbon market for the Middle East North Africa region is a landmark occasion in the national airline's history. With great anticipation, we look forward to collaborating on the Voluntary Carbon Market, an innovative future-forward new initiative created by PIF."
Mohammad Abunayyan, Chairman of ACWA Power, said: "To meet global net-zero targets, considerable action must be taken in order to reduce carbon emissions. The launch of the MENA Voluntary Carbon Market will play a critical role in achieving this target and solving climate change challenges while allowing private investors, businesses, and NGOs to offset their emissions and ultimately position Saudi Arabia as a global hub for carbon trading. As a company that is driving the energy transition through the expansion of renewable energy, desalination, and green hydrogen, we have an important role to play. As such, we are privileged to be one of the first partners to be driving this visionary roadmap forward and help the Kingdom in realising its ambitious efforts to achieve net-zero carbon emissions by 2060."
Stay up to date
Subscribe to the free Times Aerospace newsletter and receive the latest content every week. We'll never share your email address.