Pegasus Airlines announces 2022 financial results
Pegasus Airlines has announced its financial results for 2022, with guest numbers growing by 33.7% year on year and a full year turnover of €2.45 billion.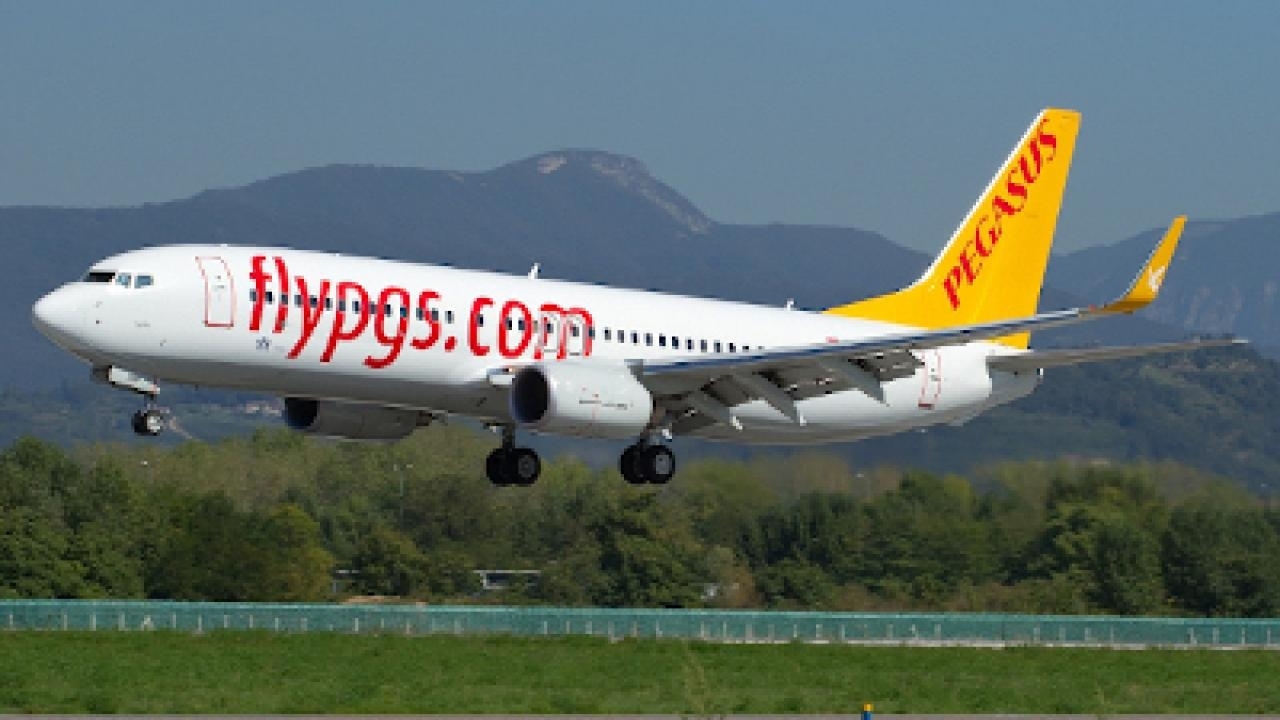 Pegasus achieved a net profit of €431 million for 2022. By the end of 2022, Pegasus had flown 26.9 million guests, comprising 10.9 million on its domestic routes (in Türkiye) and 16.0 million on its international routes. The number of guests on its international routes grew by 96.4% compared to the previous year.
In 2022, as the aviation industry began to recover, Pegasus was among the airlines that recovered capacity the fastest since the pandemic; with the airline reaching EUR 2.45 billion in revenues, up 41% compared to 2019, the last full pre-pandemic year. Reaching an EBITDA margin of 34.1% at the end of the year, Pegasus achieved the highest performance in this metric for the aviation industry in the world in 2022.
Güliz Öztürk, CEO of Pegasus Airlines, said: "I would like to start by saying that we are deeply saddened by the earthquake that occurred in Kahramanmaraş, and which gravely affected the neighbouring provinces. The losses and our pain are immense. May those who lost their lives in the earthquake rest in peace, and we express our deepest sympathies to all those who have lost loved ones and wish a fast recovery to those who have been injured. As Pegasus Airlines, we started carrying out many acts of solidarity as soon as the earthquake hit. We scheduled additional flights to support those affected and to assist aid organisations. To date, we have evacuated 152,950 people with 785 evacuation flights from the earthquake zones and carried 111 tonnes of aid material. We have carried 126,926 people, including rescue workers, to the region." Öztürk added: "We recognise the need for long-term solidarity. The 6,852-strong Pegasus Family has worked tirelessly, and we will continue to work with all our strength for the people affected by the earthquake and to assist the aid teams. We will overcome these challenging days united in solidarity."
Güliz Öztürk, CEO of Pegasus Airlines, continued her remarks: "As one of the region's leading low-cost airlines, we are working hard for our industry and our guests. To meet the increased travel demand that has followed the easing of restrictions, we have made sure that our operational structure and our colleagues across all our business departments were ready; and we have increased our capacities. As a result of our meticulous and strategic efforts, we concluded 2022 successfully. Our 2022 revenue increased by 41% compared to 2019, which was the last full pre-pandemic year. Our EBITDA margin reached 34.1% at the end of the year, achieving the highest performance in this metric globally".
Noting that the total number of global air passengers in 2022 is estimated to have surpassed 70% of the 2019 figures, Güliz Öztürk said: "Given the challenging operating conditions resulting from the factors including global surge in inflation and heightened geopolitical tensions, the fact that demand is recovering so strongly is a positive indicator for the aviation industry. The recovery has not yet spread equally across all continents and countries worldwide; in other words, we have not yet fully recovered from the damage caused by the pandemic. Yet the industry's recovery is faster than the initial outlook predicted. The recovery in passenger numbers in Türkiye has been faster and more pronounced compared to the rest of the world, with total passenger numbers in Türkiye in 2022 reaching 90% of the 2019 figures."
Goal to increase total capacity by 20% in 2023
In 2023, Pegasus Airlines aims to increase its total capacity by approximately 20%, supported by the new aircraft deliveries to its fleet. Based on Pegasus Airlines' current strategy, the airline's fleet size will exceed the 100 aircraft threshold and beyond in 2023, coinciding with 100th anniversary of the Turkish Republic. While expanding and rejuvenating its fleet with new generation aircraft, Pegasus continues to make a difference through investing in technology and people, supporting sustainable aviation and pioneering in the areas of inclusivity and diversity. As "Your Digital Airline", Pegasus continues to offer digital technologies and unique innovations that enhance the travel experience with its approach that focuses on guest experience.
Stay up to date
Subscribe to the free Times Aerospace newsletter and receive the latest content every week. We'll never share your email address.