Mekonnen's law
Tefera Mekonnen, the new secretary general of the African Civil Aviation Commission (AFCAC), officially took up office on January 7. He shares his vision with Kaleyesus Bekele.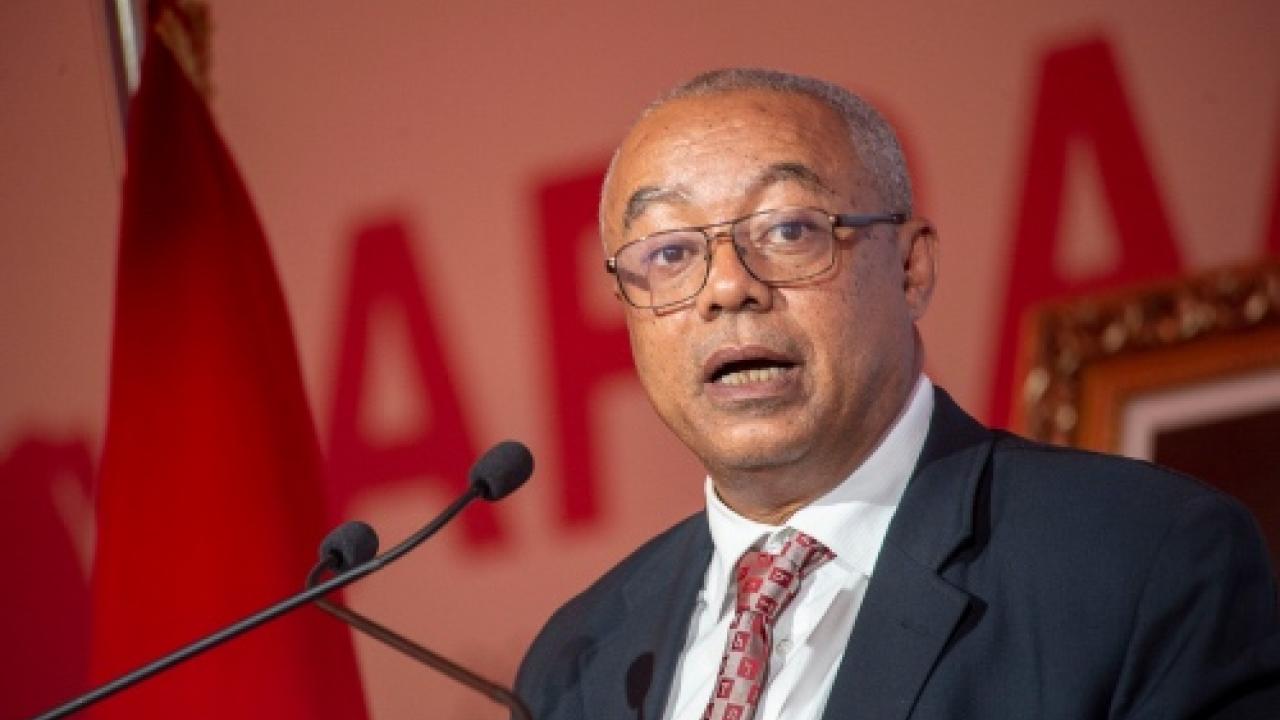 AFCAC, created by the International Civil Aviation Organization (ICAO) and the then Organization of African Unity (OAU) in 1964 in Addis Ababa, Ethiopia, was set up to help foster a safe, secure, efficient, cost-effective, sustainable and environmentally friendly civil aviation industry in Africa.
Headquartered in Dakar, Senegal, it is now the African Union (AU) specialised agency for civil aviation.
The AU has also delegated AFCAC as the executive agency of the single African air transport market (SAATM).
Tefera Mekonnen aims to ensure transparency and governance in the commission. "One of my focus areas will be ensuring the rule of law and inclusiveness among the staff and with our partners," he said.
Mekonnen is developing a three-year strategic plan and work programme to be submitted to the bureau of AFCAC. The establishment of effective partnerships will be a key area.
"There are a lot of technical assistance partnerships and interventions in Africa engaged in assisting states but they are not harmonised. There is duplication of effort. There is confusion among member states when two or three partners approach them for the same effort. At the same time, this duplication creates wastage of resource. There needs to be resource optimisation," explained Mekonnen.
"To have an effective partnership, I started working with our parent organization, the AU."
Mekonnen recently met Moussa Faki Mahamat, chairperson of the AU, and discussed the challenges of member states in ensuring safety and security and how to foster civil aviation in the continent.
They also discussed the existence of various stakeholders and duplication of efforts. "We discussed how to make AFCAC effective. I appealed to him to assist us in a harmonisation effort done by the AU secretariat and AFCAC.
"AFCAC has a constitutional mandate of the member states to be the specialised agency of aviation matters. We agreed that all civil aviation matters should be coordinated by AFCAC and that we should be the lead organisation."
One of the major challenges facing the African aviation industry is the effective implementation of safety and security standards. "For the air transport industry to thrive, the issue of safety has to be addressed," Mekonnen said. "There is a need to comply with international safety standards.
"At present, we have not had fatal accidents for the last two years. However, our effective implementation of international standards is way below the global average.
"There are some member states who are above the global average but, when we look at most of the states who were party to the solemn commitment of SAATM, they are below the average. Therefore, there is a need to assist them in establishing sustainable safety measures."
According to Mekonnen, AFCAC will be aggressively working on an assistance programme on safety. "By 2021, we are planning to have an assistance mission, which will provide technical support on safety to member states," he asserted.
The effective implementation of security is the other focus area. Mekonnen was happy to note that there has been no major unlawful interferences in the last two years. However, he said it was crucial for Africa to effectively implement global security measures.
"In some parts of the continent we have extremist groups like Al Shabab and Boko Haram that affect our aviation industry. We have a lot to do in ensuring security.
"We need to be cognizant to that. And our states need to benefit from the development of risk assessment and mitigation measures and also to comply with international standards."
The other major task that could keep Mekonnen awake at nights is the implementation of SAATM. Launched by the AU in January 2018, it aims at liberalising African skies by eliminating restrictive bilateral air service agreements.
In 2015, 11 champion states expressed full commitment to implement the 1999 Yamoussoukro Decision, which aimed to liberalise African skies. The number reached 23 when SAATM was launched during the African heads-of-state and government summit in Addis Ababa, Ethiopia. Five more states have joined the initiative since then and, at the moment, three states are in the process of joining.
Mekonnen noted that, out of the 28 signatories, 16 states have removed all market restrictions from air service agreements. He said nine states were holding discussions to remove restrictive bilateral provisions. "This is the first of its kind and it is a great achievement," he said.
However, out of the 54 AU member states, only 28 joined SAATM. And those who have signed are not fully implementing its provisions.
According to Mekonnen, some member states are reluctant to join SAATM due to a lack of awareness of the benefits of air transport market liberalisation. "Some fear that they would lose their national carriers if they liberalise their markets. But a number of African states have already opened their skies to non-African carriers while they are denying traffic rights to African airlines," Mekonnen said.
"Some African airlines advise their states not to sign SAATM because they fear that they would lose their market share," he added.
AFCAC is now working on an awareness programme on the socio economic benefits of SAATM. "We have published documents on competition rules, dispute settlement and institutional frameworks and we are planning to organise sensitisation workshops in each regional economic community."
According to Mekonnen, the commission has secured funds from the African Development Bank (AfDB) and the European Union that would enable it to operationalise its activity.
The AfDB has earmarked $4.7 million to support AFCAC's effort to implement SAATM. The European Union has also allocated a million Euros ($1.15m) to support AFCAC's initiative.
AFCAC is in the process of commissioning a study on the socio economic benefits of SAATM. "The awareness creation programme will enable us to attract more states," concluded Mekonnen.

Stay up to date
Subscribe to the free Times Aerospace newsletter and receive the latest content every week. We'll never share your email address.