AIRPORT SHOW: Digital towers will aid integration of UAS into UTM
Digital towers will be much more efficient at detecting and integrating drones and managing unmanned aerial systems (UAS) in the future, agreed the air traffic management panel at today's Airport Show.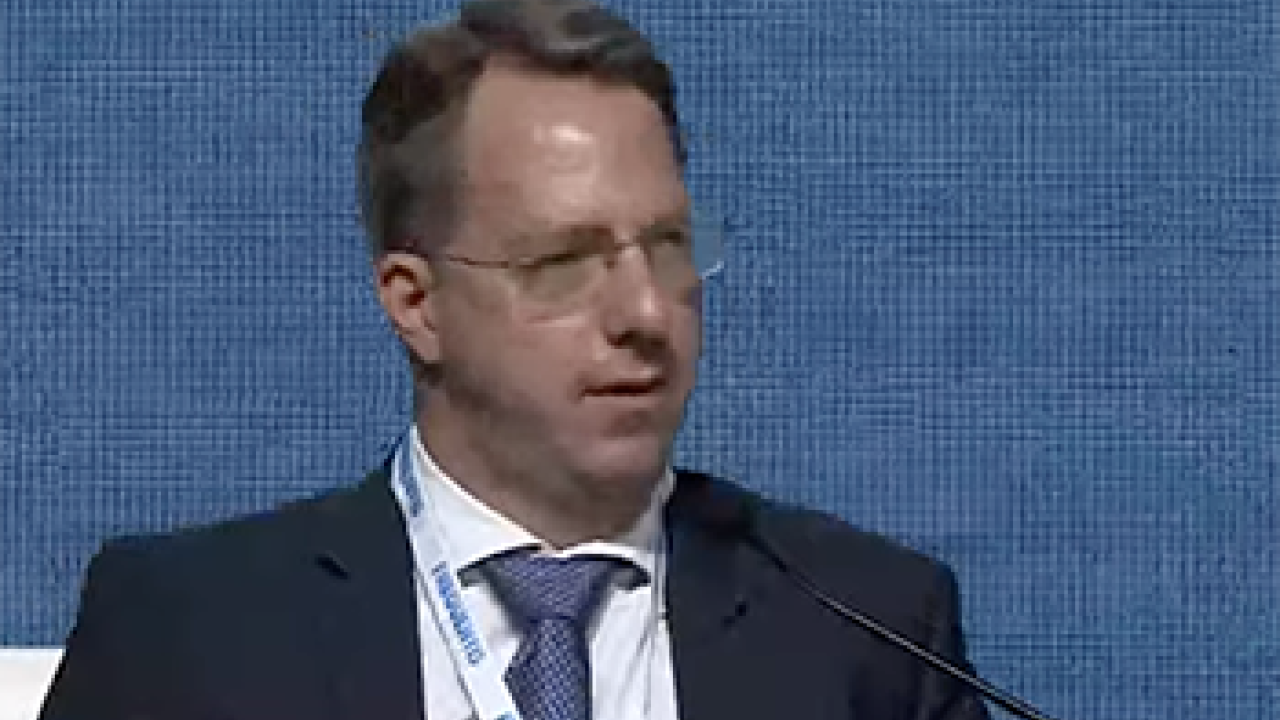 Peter Gridling (left), the digital tower expert from Frequentis, speakinging at the ATC Forum conference held alongside the Dubai hybrid exhibition, said: "The digitalization and the digital tower make it much easier to integrate drone traffic into the normal operations of the traffic controller. Drones are quite small and can hardly be seen by the controllers, and of course, they are threat if they don't behave as they should. So by integrating the unmanned traffic management (UTM) systems and the drone detection systems directly into the digital environment of a remote tower, it makes much easier for the controller to deal with. It also makes the operations much safer than in a conventional tower."
Saab's VP of civil security for the MENA region, David Shomar (right) said that the capability of remote towers to identify and handle UAS was discovered by accident. The Swedish company had developed a remote tower concept and needed to get some aerial shots of the housing and camera system for marketing purposes.
"Our system detected the drone. Because of the very high frames per second (FPS) it picked it up and that was how we entered into drone detection within the digital towers.
"The big problem is, as we all know, is what do you do about it once you determine it is in your airspace. And that is that that's a different subject much more complicated. But we have systems now, we have radar specifically for drone detection, and they are integrated into our digital tower."
PICTURED: Peter Gridling (top) and David Shomar (right) Images: ATC Forum.
Stay up to date
Subscribe to the free Times Aerospace newsletter and receive the latest content every week. We'll never share your email address.