IATA: Ground handling sector needs to build resilience
IATA has highlighted three priorities to enable the ground handling sector to build resilience and ensure long-term sustainability.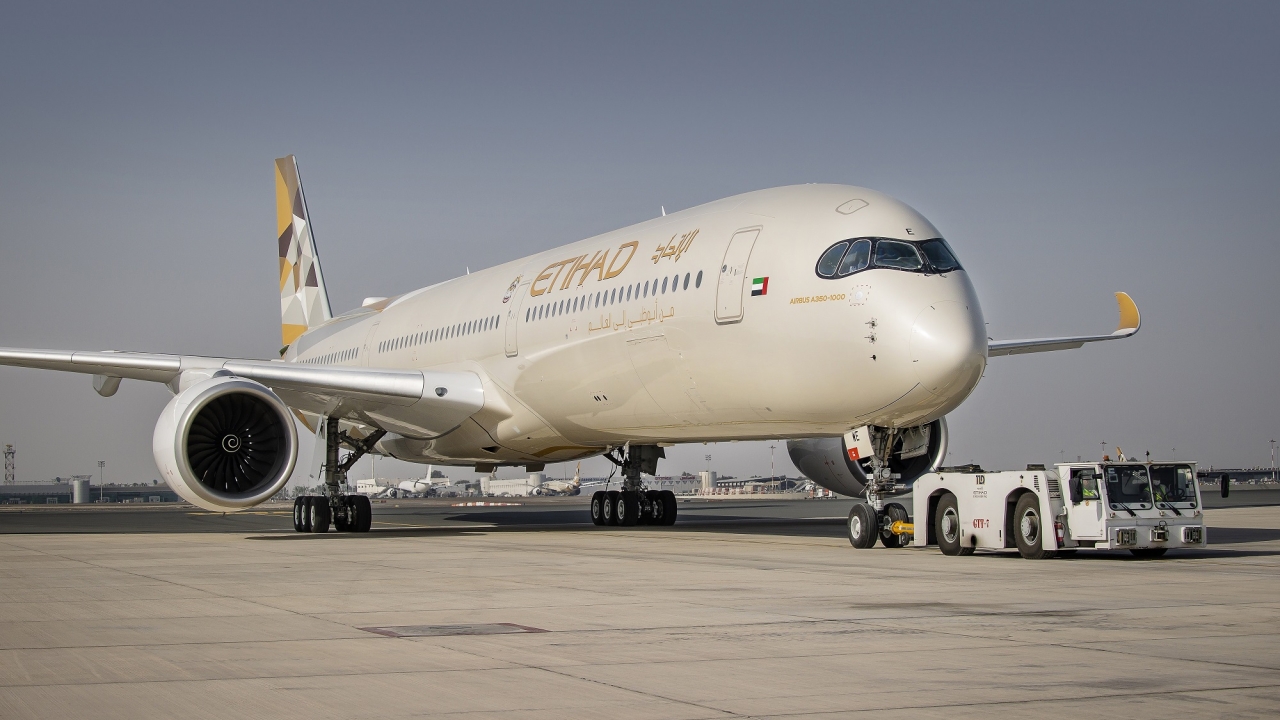 The priorities, outlined at the 35th IATA Ground Handling Conference (IGHC) which opened in Abu Dhabi today sponsored by Etihad Airways are:
Effective staff recruitment and retention
Consistent implementation of global standards
Accelerating digitalisation and automation
"It's going to be a busy peak Northern Hemisphere summer travel season for the aviation industry, and the ground handling sector will need to be ready. Short-term we must act fast to prepare for increased traffic. Ensuring efficient onboarding of new employees and working with governments to reduce bottlenecks in security clearances is critical. Longer-term, more effective staff recruitment and retention, implementing global standards and accelerating digitalisation and automation will be critical to build resilience and ensure sustainability," said Monika Mejstrikova, IATA's Director of Ground Operations.
Effective Staff Recruitment and Retention
A recent IATA survey found that 37% of ground handling professionals anticipated staffing shortages until the end of 2023 and beyond, and 60% felt they didn't have enough qualified staff to ensure smooth operations. Additionally, 27% of respondents feared that their current employees would leave soon.
"Creating a stable ground handling talent base is essential. And it can be achieved by making ramp work more attractive. We need to embrace automation to relieve staff from difficult and hazardous tasks, foster a culture of continuous learning and career growth and create a safe and inclusive environment for people where talents are nurtured," said Mejstrikova.
IATA outlined a series of initiatives to help alleviate labour shortages:
Implementation of competency-based training, with more online assessments to improve speed and efficiency
Mutual recognition of security training and employee background records among authorities, to expedite the recruitment process and reduce redundancy
Automation of processes to relieve people from performing physically challenging tasks
Promoting career development and rewarding years of training and skills
IATA has just launched a Ground Ops Training Passport which supports staff retention and professional growth. It mutually recognises skills and training across ground handlers, airlines, and airports to drive cross-utilisation of skilled personnel.
"The real beneficiary of the training passport is the employee. They will have access to their training records, allowing them to use their knowledge and skills for ongoing professional growth. An industry-wide approach to talent development will pay big benefits in terms of efficiency for all concerned. We need to empower our employees for success," said Mejstrikova.
Global Standardisation of ProcessesGlobal standards are the foundation for safe and efficient operations. Two key tools for ground handlers are the IATA Ground Operations Manual (IGOM) and the IATA Safety Audit for Ground Operations (ISAGO).
IGOM: IATA called for the ground handling industry to accelerate the global adoption of IGOM to ensure worldwide operational consistency and safety. To support this, IATA has launched the IGOM Portal. A user-friendly online platform where airlines and ground handlers can share the results of their gap analysis between company procedures and IGOM, offering a global benchmark for harmonisation and driving efficiency. Over 140 airlines have already subscribed to its services and the Portal is now opening to ground handling service providers (GHSPs).
ISAGO: Close to 40 airports and regulators globally endorsed ISAGO to complement their monitoring /compliance, performance or licensing systems through cooperation agreements. IATA urged more governments to recognise ISAGO in their regulatory frameworks for oversight to deliver significant benefits, including greater harmonisation, Safety Management System (SMS) implementation and reduction of duplicate audits.
Another area where IATA called for greater standardisation is baggage. IATA is working on updating the baggage standards to reflect new developments in real-time tracking, electronic bag tags, and Bluetooth technology.
"We all know the frustration of losing luggage. And the cost to the industry is staggering. In 2019, 25.4 million bags were lost or delayed resulting in a bill of $2.5 billion. IATA is committed to improving baggage handling through collaboration and innovation," said Mejstrikova.
Digitalisation and Automation
Digitalisation and automation are critical to improving both sustainability and efficiency and driving process improvements.
IATA outlined three priorities:
Ramp Digitalisation - IATA's Ground Operations Digitalization and Automation Working Group (GAD) has developed the Timestamps Turnaround (XTST) message to provide standardized communication and real-time network monitoring for airlines. Implementing the XTST standard can reduce ground handling delays by up to 5% globally.
Load Control Digitalisation – IATA is pioneering the automation of load control, utilising the new X565 digital standard to reduce workload, costs, and errors while enabling real-time updates.
GSE Automation - transitioning to enhanced ground support equipment (Enhanced GSE) potentially reducing ground damage costs by 42% and creating a safer environment. Autonomous GSE trials are already underway in over 15 countries. Transitioning to Enhanced GSE not only improves safety but also reduces GSE CO2 emissions by 1.8 million tonnes annually, contributing to a more sustainable industry.
"Ground operations are complex, and delays are the bane of every turnaround coordinator's existence. But with technology and communication advancements, we can avoid delays, make operations safer, more efficient and more environmentally sustainable, while providing a better working experience for staff on the ramp," said Mejstrikova.
Stay up to date
Subscribe to the free Times Aerospace newsletter and receive the latest content every week. We'll never share your email address.