Global Airport Leaders' Forum urges operators to be future-ready
Global Airport Leaders' Forum discussed measures to transform security at airports by bringing together leading entities responsible for airport security.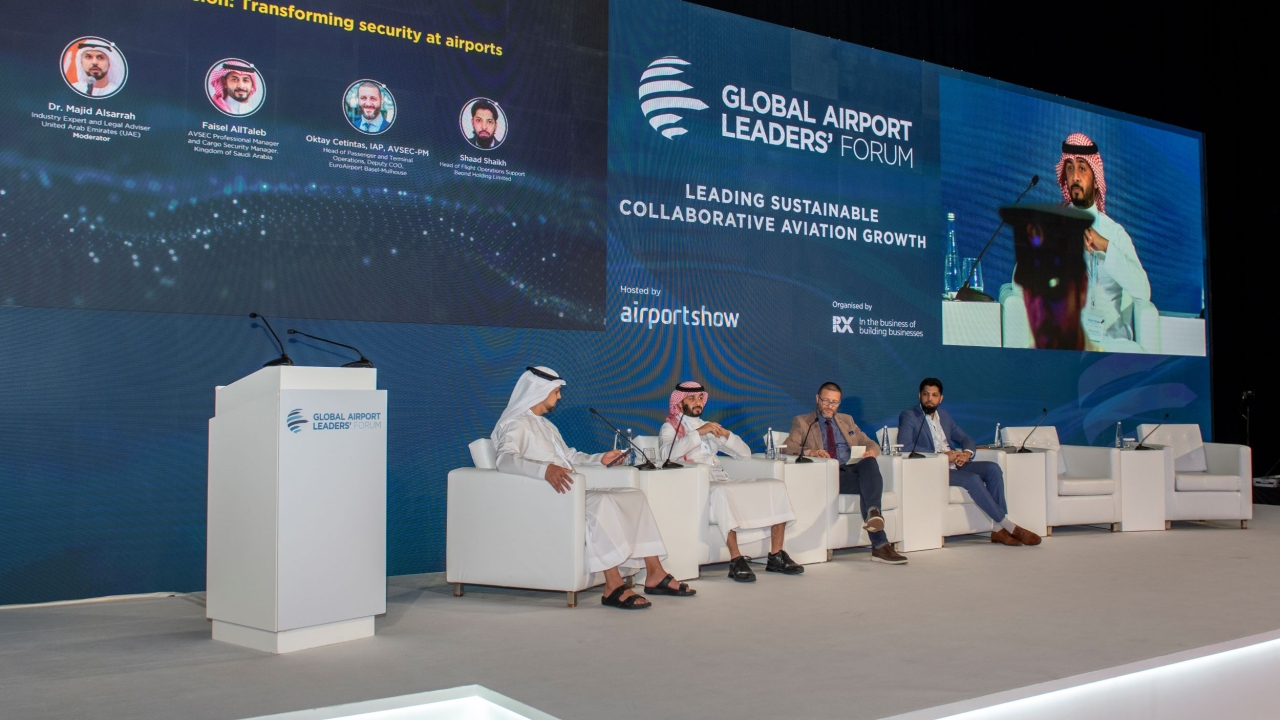 Suggestions were made to bridge the communication and collaboration gaps between airports, airlines, government authorities and law enforcement agencies and strengthen the critical lines of communication and initiate cross-party collaboration.
The Forum also urged the industry to share best practices by identifying case studies of effective collaboration in the rest of the world.
"New technologies will support different stakeholders in adopting security facilities. We want to make sure that technologies that are adopted are as seamless as possible to ensure safety to passengers, quicker passenger handling to enable more flight operations, air traffic control, ground handling and at the same time more time made available to passengers to spend time at duty free areas that will increase revenue for airport operators," said Abdullah Al Shamsi, Senior Director of Future of Things, Dubai Aviation Engineering Projects (DAEP).
"It is very important to maintain balance between passenger experience and security using technology. Airports and airlines should work in tandem to ensure seamless and frictionless travel. With data mining and analytics, it is possible to check what are the peaks and lows and what are the bottlenecks during peak hours and which sectors," said Dr. Majid Alsarrah, Industry Expert and Legal Adviser, UAE.
Passengers benefit from technology, less check-in time, e-gate, RFID technology for efficient baggage handling, improve passenger experience and enhance operational efficiency.
The Airport Security Technology panel urged the industry to leverage AI-driven cyber security solutions, 5G, IoT and facial recognition system to optimise safety and security at airports, and embrace the latest technology to expedite the movement of passengers while maintaining the highest security standards.
"Airport operators should understand the importance of viewing passengers as customers and treating their time accordingly. They should invest in technology for digital identity and biometrics for seamless international travel, future-proof body scanners to enhance security measures without compromising on privacy," said Shantanu Gangakhedkar, Senior Consultant, Aerospace & Defence, Frost & Sullivan.
The forum also discussed measures to manage the shortage of skilled labour in aviation.
Stay up to date
Subscribe to the free Times Aerospace newsletter and receive the latest content every week. We'll never share your email address.