Cutting edge technology on display at Airport Show
Cutting edge technology is on display at the 22nd edition of the Airport Show in Dubai.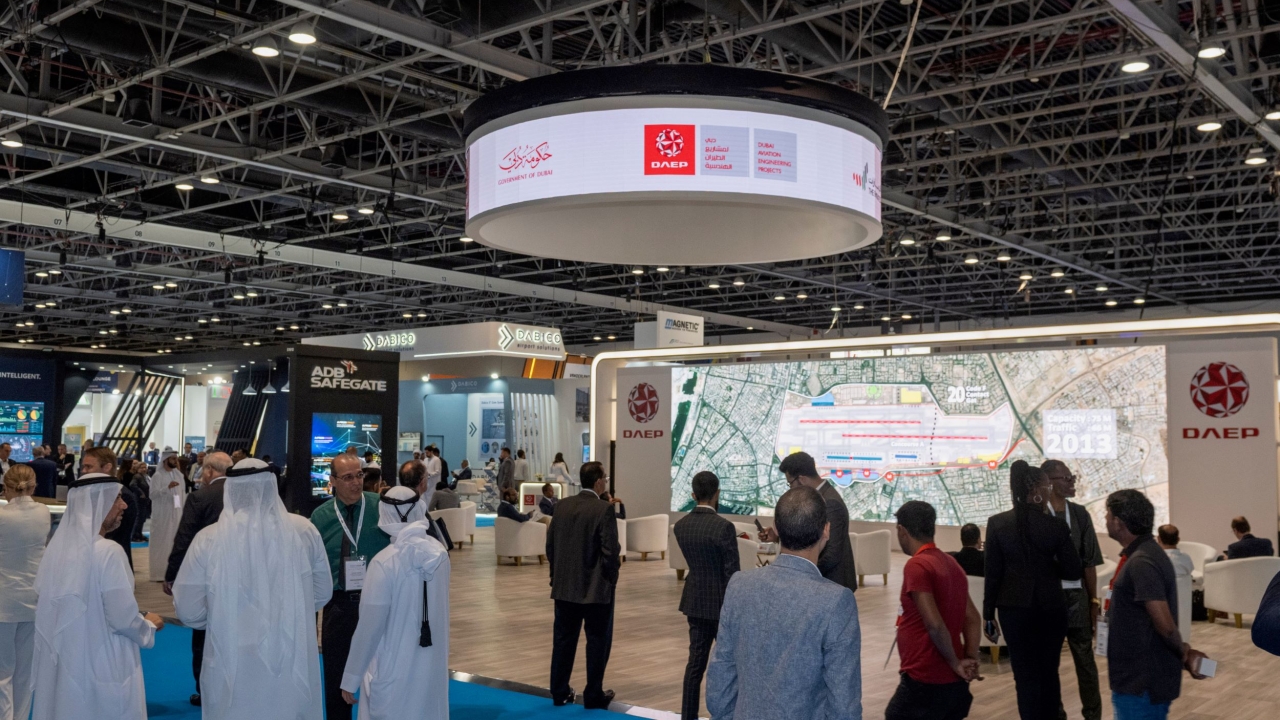 Philippe Martinet, Managing Director of Groupe ADP Airport Services Central Asia, Middle-East & Africa, said: "For Groupe ADP this edition of Airport Show is an opportunity to present in detail our new service offers to the industry: Groupe ADP Airport Services is a portfolio of specialised consulting services designed to offer the best of Groupe ADP global expertise to our customer across the complete lifecycle of their airport. We aim to support our customers to achieve operational excellence, develop a more adaptive airport management and anticipate the transformation of tomorrow."
"Our new offer showcases these dimensions with: Advanced Air Mobility (AAM) is a new step in the rethinking of a greener and contemporary airport mobility; H2: Hydrogen's development will be long, but we must already prepare for its arrival. At Groupe ADP, we are convinced that this technology will be an integrant part of the industry's future. That is why we are already investing in it and offering support solutions to our partners."
Siemens has presented its sustainable solutions at the Airport Show.
Michael Schneider, CEO of Siemens Logistics, said: "Our technologies enable customers to achieve more with less resources. For Siemens Logistics, the key to sustainability lies in life-time considerations for equipment paired with automation, and digitalization. Take, for example, Baggage 360, our digital solution which considerably increases the efficiency of existing operations and eco-systems. It provides airports / customers with forecasting and optimization functions allowing them to plan operations well in advance. This saves resources and with that environmental footprint and costs.
Thanos Deriziotis, Middle East Aviation Director of Egis, said: "The event is significant in supporting the airport industry. We are happy to see more of our clients and business partners coming back to attend the event and we look forward to our renewed partnerships and joint activities."
"The current focus for Egis is future mobility, particularly in the context of sustainable aviation. Additionally, our strategy and new acquisitions have led to a greater emphasis on design in infrastructure as opposed to project management consulting (PMC) and project management office (PMO) works, both at a global and regional level."
NAFFCO is showcasing its complete ATM automation and ATC product portfolio as new offering together with Green field airport ATC/ATM consultancy.
Ketan Sethi, Director Aviation of NAFFCO said: "Technology is crucial in this competitive world to excel in performance and profits where you need to handle more number of passenger with less turnaround time and we as manufacturers are always working on future developments to make airports more efficient and profitable,"
"We are enhancing our product offer by launching the ATM automation and ATC products total solution in addition to our existing product range of Runway maintenance vehicles, Passenger boarding and Baggage handling solutions.
ITW GSE has displayed its Dubbed EchoGate solution. Helle Krogh Petersen, Head of Marketing at ITW GSE said that the Dubbed Echogate solution is a successful technology implemented across many airports including Dubai airport. The echo gate technology is a part of ITW GSE's Intelligent Power Management which is available as an option on the company's new 3500 PCA unit. EcoGate enables airports to upgrade or add new gate equipment without having to install costly new power infrastructure.
Fares Bou Daher, Business Development Manager, Airport Solutions at Bayanat Engineering, said that many clients visited their exhibition and had discussions on possible collaborations. The company has successfully executed over 1,200 Civil and Military Airport projects, throughout the GCC and North African regions. Bayanat focuses on the integration of Traffic Management, Airside and Terminal Systems.
Benjamin Violet, Regional Sales Manager for Middle East and Africa at ITW GSE, said the aviation industry's sharp environmental focus needs equipment with lower energy consumption. In fact, the Middle East major airports have led the way in switching off the APU by equipping their infrastructure with line powered GPUs and PCAs. Now the focus is to move away from diesel equipment and replace with battery powered eGSE. At ITW GSE, we have played a key part of this transition supplying the zero emission battery driven 7400 eGPU since 2018.
Jurek Grzeszek, Director of Sales and Services TLD MEAI, an Alvest Group company specializing in designing and manufacturing GSE at its nine factories across the world, said TLD continues to innovate with Electric Drivelines allowing GSE to adapt to airport infrastructure. Alvest is developing a unique approach to managing airport operations globally and would stop producing GSE with traditional combustion engines by 2025.
Erik Velderman, CEO, TKH Airport Solutions, said the company has been seeing a growing interest from the Middle East region for sustainable innovations. In the airfield ground lighting business, innovations like smart airfield lighting, individual lamp control and implementation of 'Floating Follow-the-Greens' technologies have become hot topics. TKH's CEDD airfield ground lighting technology is gaining traction in the region the technologies have been providing the tools for airports to become more efficient airside, reduce operations cost and increase revenue by through efficient slot sales."
Stay up to date
Subscribe to the free Times Aerospace newsletter and receive the latest content every week. We'll never share your email address.