Stelia Aerospace and AERQ to collaborate on Cabin Digital Signage integration
Stelia Aerospace, a producer of premium passenger seats, and AERQ, a provider for digital cabin solutions, are collaborating to integrate AERQ's OLED based Cabin Digital Signage displays for airlines.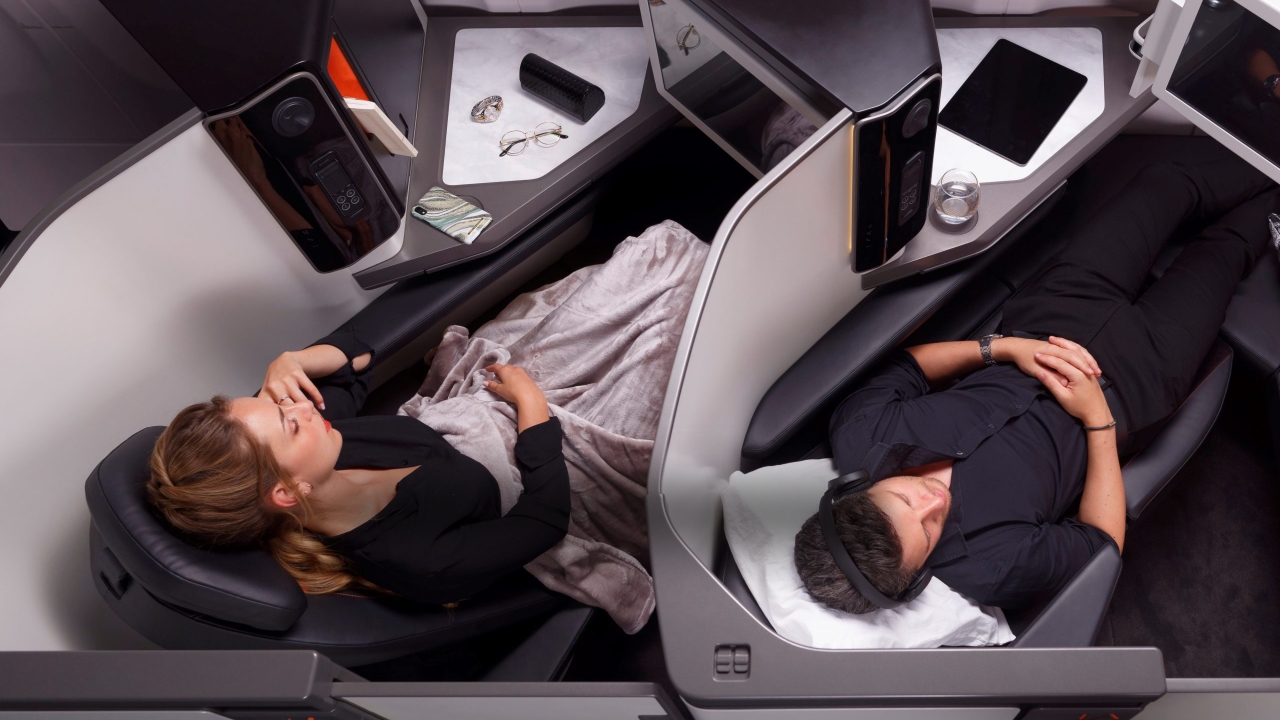 The first step of the collaboration will be revealed at Aircraft Interiors Expo 2022 in Hamburg (14-16 June), and is the integration of a 32" UHD OLED Welcome Board in the front row monument of OPERA for A320neo family. As a cabin touchpoint, the Welcome Board greets passengers onboard the aircraft, offers useful flight information, tips and advertisements and helps airlines enhance their brand awareness.
Launched in 2020, OPERA is Stelia Aerospace's new "Full Flat, Full Access, Full Privacy" Business Class seat, offering a high standard wide-body comfort on single-aisle aircraft and is optimised for the A320neo family, including the first and last row monuments.
"With OPERA, our new Premium seat combining design and efficiency, airlines operating single-aisle aircraft on transcontinental routes can offer their customers the outstanding level of comfort they can find on wide-bodies. The integration of AERQ's state-of-the-art Cabin Digital Signage powered by OLED technology will take Stelia Aerospace a step further into enhancing the passengers' experience, right from the moment they board the aircraft, thus generating high added value for airlines. We are looking forward to developing this collaboration with new co-designed products, serving our customer airlines for an ever better flight experience," said Thierry Kanengieser, VP Cabin Interior Stelia Aerospace.
"AERQ aims to bring digitalisation to the aircraft cabin for the benefit of passengers and airlines. OLED display technology has a lot to offer for an improved passenger experience onboard the aircraft. But to achieve the goal of a digitalised cabin, collaboration with other vendors is key. Therefore, we are very pleased about the collaboration with Stelia Aerospace. And we are very excited that the first solution in this collaboration will premiere at the first AIX that our company attends on site in Hamburg, where we are headquartered", said Son Yob Pak, co-managing director at AERQ.
Stay up to date
Subscribe to the free Times Aerospace newsletter and receive the latest content every week. We'll never share your email address.