Emirates on the search for 'experienced' Airbus captains
Emirates is seeking experienced Airbus captains, as the airline continues to expand its all wide-body fleet.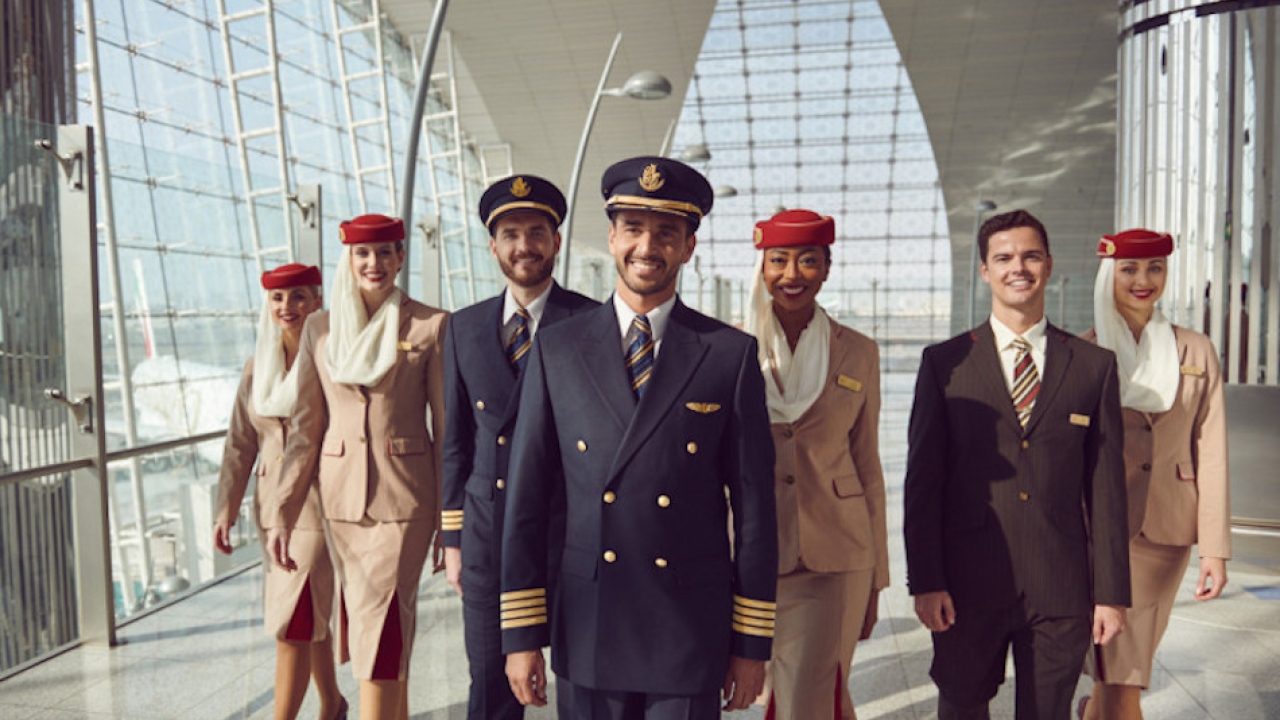 The airline is now inviting applications from seasoned commanders to join its Direct Entry Captains programme for its fleet of Airbus A380s.
Emirates has launched a recruitment drive globally. Interested pilots and their families can join an online info session on 4 October.
The Direct Entry Captains programme is for technically skilled captains with a minimum of 3,000 hours of recent command on Airbus fly-by-wire wide-body aircraft such as the A330, A340, A350, and A380. Candidates are required to have a minimum of 7,000 hours of total flying time on multi-crew, multi-engine aircraft, in addition to meeting other eligibility criteria.
Emirates' pilots find flying the airline's fleet professionally fulfilling, rewarding, and exciting. New joiners will be embraced into a 4,200 strong flight crew community, including 1,515 A380 pilots, who take pride in flying the airline's overall fleet of 260 aircraft. The airline's all wide-body fleet is one of the youngest and most advanced in the world, and includes Emirates' iconic Airbus A380s and Boeing 777s. Emirates will start receiving its fleet of A350s mid-2024 and 777-9s in 2025.
The airline's pilots also relish the excitement and adventure of flying one of the most comprehensive global route networks that spans six continents. They operate everything from regional routes in the Middle East to ultra-long haul destinations and cross-polar flights which make for varied and interesting rosters.
The airline continues to invest soundly in innovative pilot training, with its current facility housing 10 full-flight simulators. Emirates' robust, evidence-based in-house training programmes are delivered by highly experienced instructors and feature specially designed operating environments. The airline's latest US$135 million, high-tech pilot training facility is set to open in March 2024. The 63,300sq.ft. facility will increase pilot training capacity by 54% and house 6 more full-flight simulators, including for the A350s and Boeing 777-9s.
Pilots also have access to a range of non-technical training programmes at the Emirates Aviation College and Emirates Aviation University.
Emirates' expat pilot community enjoy living and working in the safe, secure, multicultural city of Dubai with flight deck colleagues from 111 countries and other colleagues from over 160 nationalities. Pilots receive a competitive tax-free salary, spacious accommodation, education allowance, and excellent dental, medical and life cover. They also enjoy chauffeur-driven transport to and from work, laundry services, 42 days of annual leave, confirmed Business Class annual leave flight tickets, concessional cargo, exceptional discounted travel benefits for friends and family, and much more.
Pilots appreciate the well-defined career paths at Emirates – Captains can go on to become management pilots, recruitment pilots, technical pilots, standards captains, training captains, audit captains, examiners and instructors. They also enjoy long, fruitful careers as around 40% have been with the airline for 10+ years – 1,380 pilots for 10-19 years, 173 for between 20-29 years, and 5 who have completed 30 years. Fun fact: the two longest serving pilots, with over 34 years of service, joined the airline on the same day in 1989.
In the last five months, the airline has welcomed 172 new pilots on its three recruitment programmes – Direct Entry Captains, Accelerated Command, and First Officers.
Stay up to date
Subscribe to the free Times Aerospace newsletter and receive the latest content every week. We'll never share your email address.