Opening the airways to working together
We hear from Embraer's Ramón Vahed about cost-effective maintenance for African operators following the strengthening of ties between Kenya Airways and Congo Airways.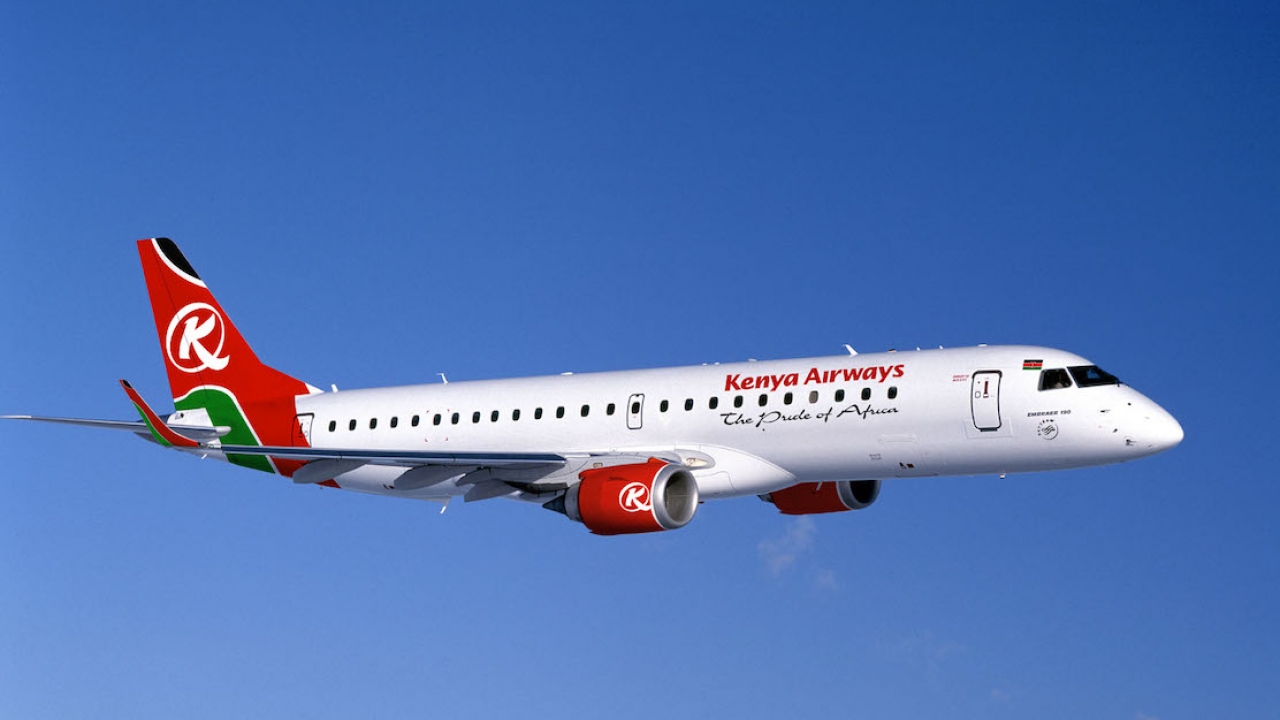 Earlier this year, a state visit to the Democratic Republic of the Congo (DRC) by Kenya's President Uhuru Kenyatta, culminated in the signing of a strategic cooperation agreement between Kenya Airways and Congo Airways.
The two flag-carriers said the agreement included cooperation in aircraft maintenance and technical expertise, particularly on the Embraer E-Jet fleet training in engineering.
During the signing of the partnership in Kinshasa, Kenya Airways Group CEO, Allan Kilavuka, and his Congo Airways counterpart, Désiré Balazire Bantu, highlighted the importance of the strategic cooperation between the two national carriers.
Bantu added that the partnership would contribute to the promotion and development of both companies and provide better solutions and innovations as they prepared for the single African air transport market (SAATM).
Embraer currently supports a fleet of 247 aircraft operating in Africa and Middle East with 74 airlines in 33 countries. Kenya Airways and Congo Airways are both key partners in the region.
Kenya Airways currently operates an Embraer maintenance service centre – through its technical department – having flown the E-Jets since 2008.
In January 2021, Congo Airways placed an order for two E195-E2s. This came just six months after its initial order for two E2s, bringing the total order to four aircraft valued at $272 million at list prices.
Ramón Vahed, Embraer services and support managing director, customer support and training for the Middle East and Africa, said his organisation had vetted and qualified Kenya Airways, through a rigorous selection and audit process, as an Embraer authorised service centre with a maintenance capability on the E-Jets fleet.
"This authorisation attracts a benefits package, which is aimed at creating sustainable value for the airline service provider and delivering world-class quality aircraft maintenance services," he added.
Embraer, by virtue of its services and support arm, has a wide range of bespoke aviation training products and services, offered directly or in conjunction with its global partners, which are tailored to suit operators of various fleet sizes.
Having access to E-Jet and E2 training opportunities, especially when operating small but growing fleets, is critical for operators, as Vahed explained: "Various options exist as part of the training support value proposition, from e-learnings and virtual classrooms, to deploying highly skilled instructors at the customer's main base to support regulatory approved theoretical and practical training needs."
Embraer believes that, as airlines start to ramp up their operations, the E2 family is well positioned to right-size routes previously operated by narrow-bodies, while keeping frequencies and adjusting capacity to new levels.
In the wider scope of things is the availability of flightdeck simulator training for operators of the E-Jets and E2s in Africa.
"Established strategic partnerships are in place with global flight-training institutions providing a network of more than 60 simulators," said Vahed.
"Embraer has also proactively invested in the development of a technologically advanced Embraer-owned aviation training centre in Johannesburg, South Africa, which houses a full flight level D E-Jet simulator offering, among other things, flight, cabin crew and maintenance training."
Vahed said services available included pilot initial type rating and recurrence training, as well as the possibility of full-flight simulator dry hour lease.
"The facility has been strategically positioned to become the service provider option of choice to E-Jets operators within the African region, but also in support of global demand," he concluded.
Stay up to date
Subscribe to the free Times Aerospace newsletter and receive the latest content every week. We'll never share your email address.