Kiwi training 'first' for Saudi women
The latest group of future Saudi Arabian air traffic controllers to train with New Zealand's Airways International was the first to include Saudi women learning ATC skills abroad. Alan Dron reports.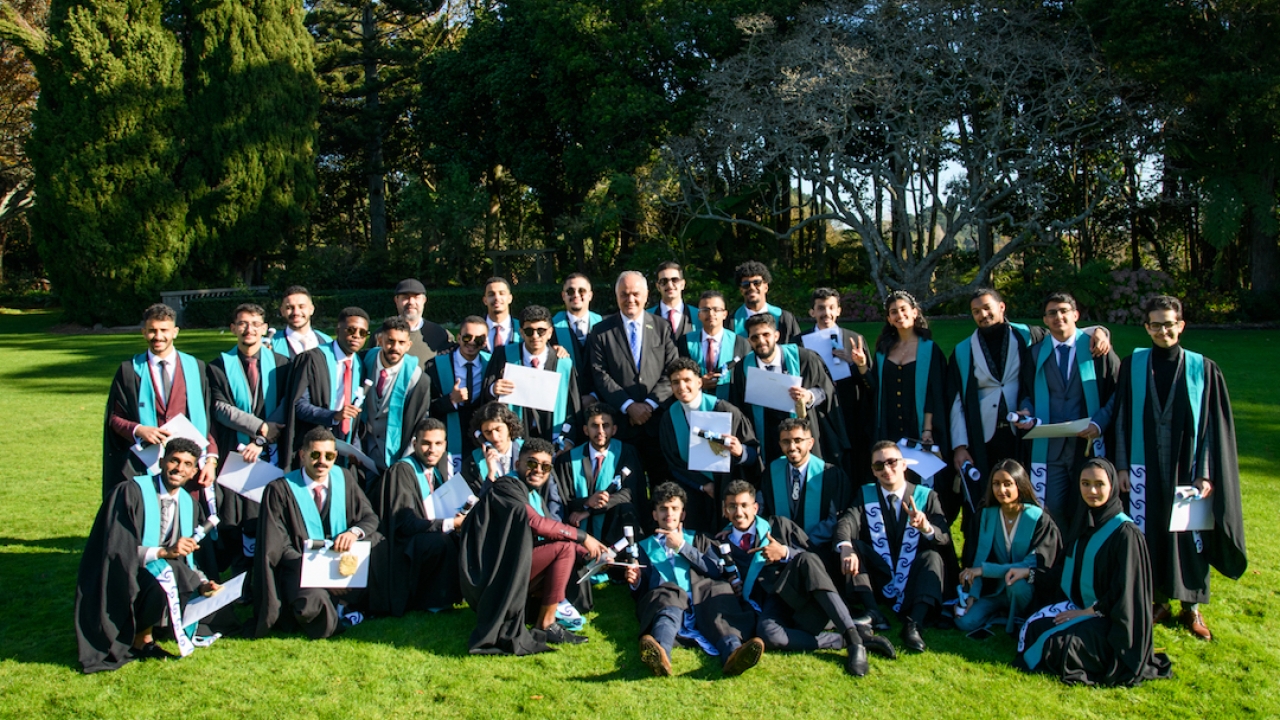 The eighth group of General Authority of Civil Aviation (GACA) students from Saudi Arabia has graduated from air traffic control (ATC) training with Airways International, 11 years after the first batch to arrive in New Zealand completed their training.
GACA and Airways International marked the milestone as 34 students graduated following two years of study. Almost 200 Saudi students have now completed ATC training with the New Zealand organisation since 2009.
The latest class included four female students – the first Saudi women to train as ATCOs outside their own country. "It has been such a privilege to be one of the first women from Saudi Arabia to be offered this opportunity," said 21-year-old Hatoon Alotaibi. "I feel very lucky and I'm so proud to be one of the girls!"
Saudi Air Navigation Services (SANS) employs the graduates on their return to Saudi Arabia. It is prioritising hiring women for ATC roles, with the aim of extending female employment.
The students spend their first year in New Zealand studying English at educational establishments, followed by a year-long ATC training programme at Airways International's Palmerston North training centre.
Students have to achieve level 6 English in the international English language testing system (IELTS), together with International Civil Aviation Organization (ICAO) level four, which focuses on aviation-specific language.
Well in excess of 90% of students pass the ATC training, said Airways International CEO Sharon Cooke. This is partly due to the high level of testing carried out by Saudi authorities before students are sent to New Zealand. "We've never had to go back to them and say 'Hey, you've sent us a candidate who we don't think will get through,'" said Cooke.
After New Zealand, the students return to the SANS academy in Saudi for location-specific training before they start operating as controllers under supervision.
The students stay with local families or in flats during their studies and are immersed in the culture and lifestyle of New Zealand during their stay, said Cooke. "When they're with us, we make sure it's not just about ATC training – we ensure it's a whole-life experience."
Stay up to date
Subscribe to the free Times Aerospace newsletter and receive the latest content every week. We'll never share your email address.