Flightline's Nairobi centre proves to be no flight of fancy
Tough business decisions often have to be made on flights. For Phyl Durdey, founder of Flightline Training Services, there was one he got "absolutely right".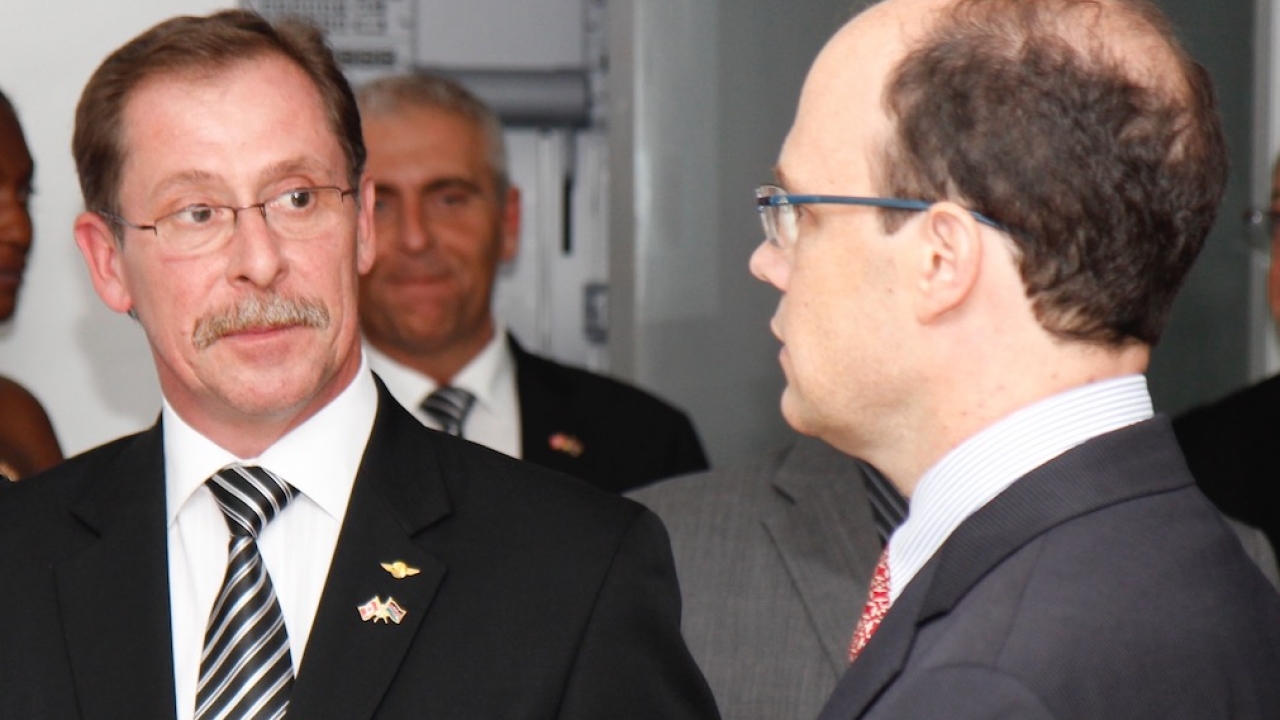 It was on a flight back to Canada from a conference in Kenya that Phyl Durdey, CEO and founder of Flightline Training Services, had a serious conversation with his senior director of operations, Jean-Luc Trudel, about the possibility of opening a training centre in Nairobi.
While in the country, several of Flightline's Kenyan customers had approached him about supporting the operations at Wilson Airport.
"By the time we landed the decision was made; we were going to do it. Ten weeks later and it was open," said Durdey, who launched Flightline Training Services (Flightline) in Canada in 2001.
"I had been made redundant from an international training organisation, so decided to set up something myself on the principle that affordable high-quality technical training is the key to a higher standard of aircraft maintenance, increased safety, and lower operation cost," explained Durdey.
"Flightline started with a Dash-8 course and a human factors training programme. As the customer base grew, so did Flightline, introducing an array of additional aircraft training programmes."
In 2005, the company started to operate outside of Canada and, pre-Covid, it was present and delivering training in 45 countries around the world. Today, it is ranked as Canada's largest technical training organisation.
However, Africa is a continent for which Durdey has a keen fascination.
In 2006, Flightline started to support the operators at Wilson Airport. Subsequently it expanded to Tanzania and Rwanda and then, two years later, it opened its campus in South Africa, not far from OR Tambo International Airport, primarily to support South African Airways Express and CemAir.
But it's the training facility at Wilson Airport that Durdey describes as "the jewel of our fleet".
"It is a facility that stands out for its professional, accommodating and comfortable atmosphere, filled with Kenyan hospitality and charm," he said.
The training services it offers is type endorsement, recurrent, familiarisation, and many specialised courses to operators in the region. It supports 27 African countries.
Its fleet types include: Dash-8 Classic, Dash-8 Q400, Cessna Caravan, King Air, CRJ-200, Fokker 50, EMB 135/145, EMB 120, B1900, Twin Otter, Dornier 228, and Casa 212.
"Flightline Canada can also support the region with all other commercial aircraft from Boeing, Airbus, Embraer and Avro as required," added Durdey, who was also keen to note that the centre is not a Canadian training facility in Kenya, but rather a Kenyan facility supported by Canada.
The training centre has four instructors and can accommodate up to 38 students at a time in its two classrooms and one conference room. It can also offer the customers training at their facility if requested.
Since the pandemic, the company has been conducting approved training remotely with its signature 'green screen' delivery method.
"This is more interactive with the students than a regular Zoom meeting," explained Durdey. "It allows them to participate from the office or even at home. The remote learning has allowed training to continue, even during this terrible pandemic."
Durdey added that the company also has a goal to open an ab-initio mechanics school in the region.
"Our vision is to create a world-class maintenance academy that will train the students to an international standard. They would then be able to enter the workforce as qualified apprentices, much sought after in the industry.
"We have Kenyan Civil Aviation Authority acceptance of this vision and the acknowledgement of the ministry of transportation/education. The major issue in the deployment of the plan is the funding of the academy.
"It would be an intense 12-18 month programme and would come with a significant cost. We would like the Kenyan Government, or even regional governments, to look at the possibility of providing tuition subsidies for the students," he concluded.
Stay up to date
Subscribe to the free Times Aerospace newsletter and receive the latest content every week. We'll never share your email address.