Dream jobs that turn into a debt nightmare
As airlines carry out their recovery strategies to emerge from the Covid-19 pandemic, is it right that the most vulnerable of employees – new pilots – should bear the brunt of the costs?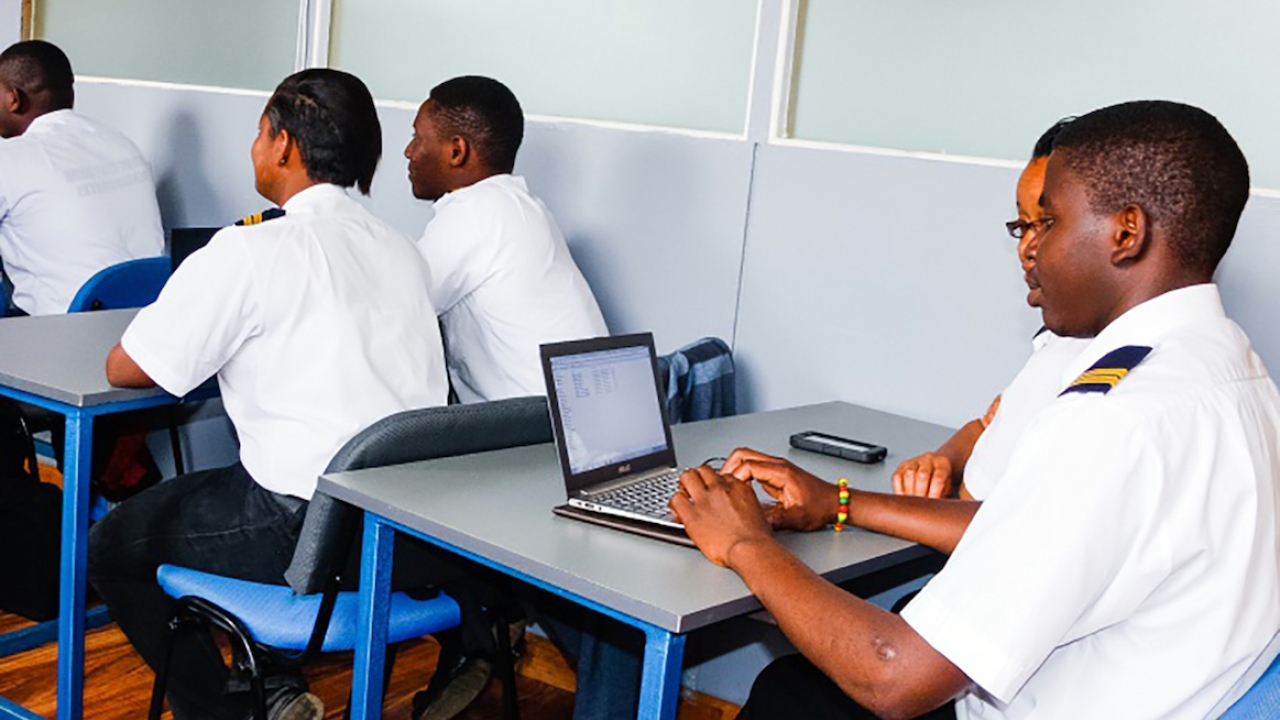 The airline industry has, rightly, identified human capital – or a lack of it – as being one of the biggest challenges to future-proofing business if the growth predicted widely by industry experts comes to pass.
At the African Airlines Association (AFRAA) stakeholders meeting in Nairobi in May, both Airbus and Boeing were laying out their forecast for Africa's airlines over the next 20 years and broadly agreed that up to 1,100 new aircraft would be needed, with the majority being single-aisle.
The figure excluded growth for market sectors like regional jets and the smaller types operating domestic and tourist routes in Africa, such as single-engine Cessna Caravan.
This large increase suggests that, with a requirement for between eight and 15 pilots per aircraft, the number of new pilots would be in excess of 10,000.
Engineers and technicians are also likely to be in demand as the emphasis today is on bringing more maintenance, repair and overhaul (MRO) resources on to the continent in order to reduce the cost of services in Europe and the Middle East.
Companies are happily increasing corporate social responsibility (CSR) activities as they encourage high-school children to embrace science, technology, engineering, and maths (STEM) subjects and to develop a passion for aviation, whether on the ground or in the air.
Covid-19 has had a global effect, with many captains who were nearing retirement leaving early, and others returning to former careers with no plans to fly again. Airlines are also struggling financially.
Now pilots in Kenya have voiced their concerns by asking KALPA – the country's pilot association – to push for a minimum wage, especially for the competitive general aviation (GA) charter operations that are so vital for tourism and humanitarian transport in their country.
"This will bring back sanity to an industry that was once prestigious so that we can wear our wings with pride again," said one pilot, who asked to remain anonymous.
"No pilot should pay for their own qualifications. This has caused encroachment by foreigners, who already have those ratings, while our own [pilots] remain side-lined."
KALPA, itself, has spoken out about the number of Kenyan pilots sitting idle while more expatriates have been appointed.
Meanwhile, more training academies are being formed on the continent, while international independent academies, or even airline-owned training schools, are vying to recruit cadets – for fees around $130,000 – with a promise of a likely career.
Kenya Airways CEO, Allan Kilavuka, was asked about the issue at the recent AFRAA event.
"I'm told this is a worldwide problem; I was complaining about this to colleagues from Emirates and Etihad. But how do you crack this?
"Training is very expensive and someone has to bear the cost? I think the question is, do we, as airlines, bear the cost of training pilots and then increase our costs? Or do we have the pilots bear the cost? I don't have a solution for that and cannot think of a different way of doing it other than what we're doing today."
The bizarre supply and demand disconnect is already causing problems.
"The pilot shortage for the industry is real, and most airlines are simply not going to be able to realise their capacity plans because there aren't enough pilots, at least not for the next five-plus years," said United Airlines CEO, Scott Kirby, recently.
His airline launched its own training school in December, with a goal of training 5,000 pilots there by 2030. The airline covers the cost of pilots' training only up to the point of receiving their private pilot's licence.
Other US carriers have turned to low-interest loans, or other initiatives, to ease the financial burden on students.
Geoff Murray, a partner in the Oliver Wyman consultancy, sees a major challenge ahead.
"In recent years, airlines have provided a more direct path to the cockpit for new pilots, expanding cadet training programmes and providing financing," he said.
"However, with Covid, many of the airline pipeline levers have come under pressure. Faced with mounting costs and a pilot surplus, cadet programmes are being trimmed. Some of the banks that have supported the financing are reconsidering the risk profile of a new pilot cadet, and the attraction of a stable and lucrative career path now looks much less secure.
"For airlines currently struggling to right-size their operation and remain solvent, the idea of a pilot shortage is far from the top of their minds. However, it has the real potential to limit their ability to regrow and rebuild their operation in the coming years," he concluded.
The issue will now be highlighted at this year's Aviation Africa Summit to be held in Kigali in September where pilots, airlines, and trainers will be at the event.
Stay up to date
Subscribe to the free Times Aerospace newsletter and receive the latest content every week. We'll never share your email address.