It's now... or never
An Airbus-organised summit in Toulouse has called for every sector of the industry, together with governments, to band together to facilitate the biggest revolution the airline industry has ever faced – cutting harmful emissions while keeping the industry growing.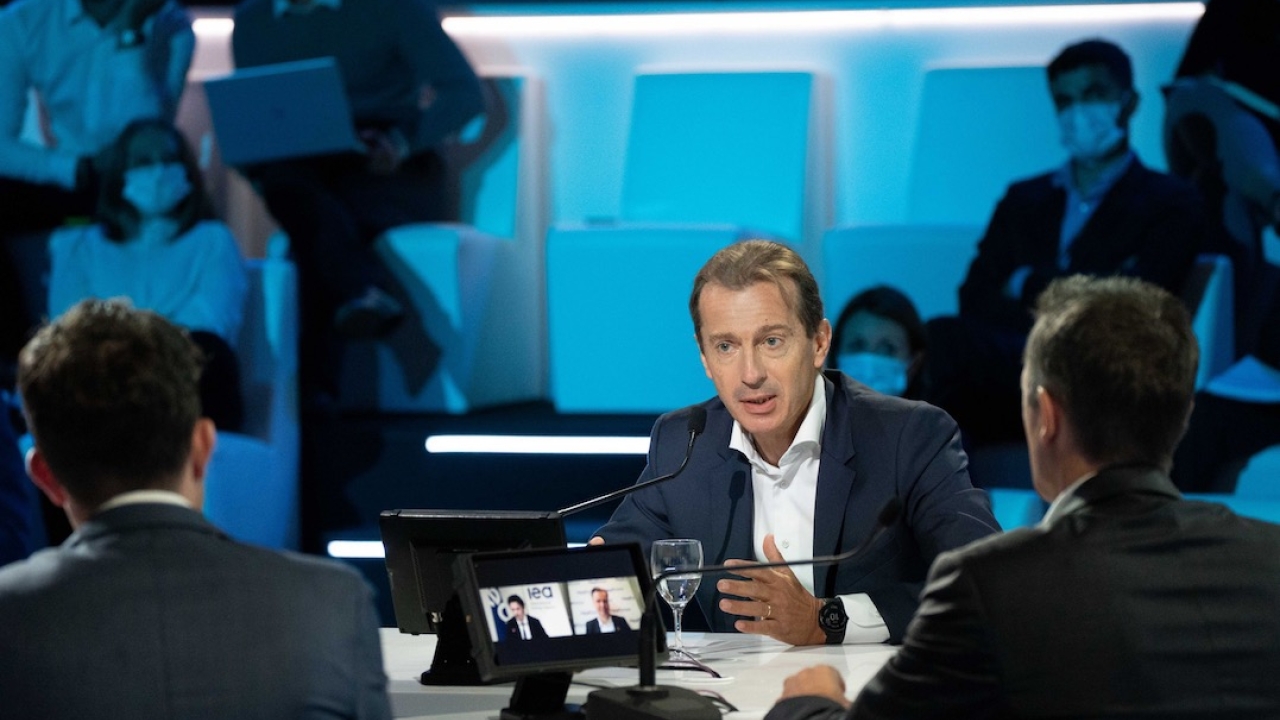 For the past 20 months, the aviation industry has been fighting for survival, trying to keep afloat in the sea of red ink deluging its financial accounts.
But, for all the trauma caused by the pandemic, an arguably greater, long-term crisis faces the commercial aviation sector – how to clean up its act in such a way that it will be able to continue operating in the new greener environment.
As Middle East airlines gradually restore their schedules and bring their grounded fleets back into service, they will face greater pressure than ever to ensure they can continue to carry passengers and freight in as ecologically sound a fashion as possible.
The region's carriers and airports are aware of this pressing need and are at pains to demonstrate their green credentials, by using sustainable aviation fuels (SAFs), flying the most economically possible routes, and employing new technologies, such as electric ground vehicles.
But, if the predictions of the Airbus summit on sustainability are correct, airlines and airports around the world will have to do much more – both on their own account and in collaboration with their national governments and regulators – to ensure they can continue to expand in a way that leaves as little imprint on the planet as possible.
The over-arching message from the summit was that all parties must come together to fund the technologies and set the rules that will allow commercial aviation to continue to grow and serve the world's population, while simultaneously cutting its impact on the environment.
A series of reports from respected organisations in recent months has warned that the world is at a climate tipping point. If nothing is done – and done now – to start to slow the rise in the planet's temperatures, mankind faces a bleak future.
Aviation may not be one of the largest producers of emissions, but it is one of the most prominent, and thus faces considerable criticism from environmental campaigners.
At present, commercial aviation accounts for around 2% of CO2 emissions. Even allowing for the arrival of new-generation jets that produce around 15-20% less CO2 than their predecessors, the industry's rapid growth pre-2019 meant that the benefits of new aircraft were already being outstripped by the overall growth of flights.
This is particularly true in Asia-Pacific, where rapidly growing middle-classes in countries such as China and India are using their new-found disposable income to board airliners for the first time. And those countries' airlines are expanding to accommodate the growth in traffic.
In the Middle East, too, the growing number of low-cost carriers (LCCs) is encouraging more people to take to the skies for the first time, increasing the size of the market.
Slowing, then reversing, the growth in airline-produced CO2 will be similar to halting a supertanker – it will take time. But that process has to start now, a message that top-level executives from Airbus strongly pushed at the two-day summit.
"It's going to be a decade of extraordinary change," said Julie Kitcher, Airbus's executive vice-president, corporate affairs, communications and sustainability. "Decisions that we make today are going to lay the foundations for that sustainable future. We need large-scale investment, innovation, digital transformation."
She cautioned against opinions voiced by some green campaigners that air travel should be rationed: "Net zero [emission] means sustainable growth, not arbitrary limits on growth, or taxation."
The summit heard that the travelling public have contradictory views on airlines' attempts to improve their green credentials. Passengers expect airlines to cut emissions but are generally unwilling to contribute to them doing so, several airline bosses said.
For several years now, many airlines have offered passengers the option of offsetting the CO2 emissions from their flights by paying a small extra amount on top of their ticket price. However, only around 1% of passengers actually pay the extra, the summit was told. "Consumers want things, but are unwilling to pay for them," said Barry Biffle, chairman and CEO of US LCC Frontier Airlines.
Offsetting can take several forms.
Johan Lundgren, CEO of UK LCC EasyJet, added in an informal briefing at the event that the airline was being careful only to work with the highest-quality offsetting projects, mostly involving either reforestation, or the prevention of deforestation.
He made the point, however, that offsetting could only be an interim solution before new, zero-emission technologies became available some years down the line.
Similarly, several speakers commented that SAFs could also only be a bridging strategy until new technologies, such as hydrogen power, reached maturity.
Some environmental lobby groups are already complaining that SAFs require the growing of crops as feedstock on land that could otherwise be used for growing food crops for people.
However, this problem is already being minimised by the increasing use of multiple pathways to produce SAFs that do not require land and valuable water supplies. The use of waste cooking oils and the creation of fuel from CO2 extracted from the atmosphere is rapidly being either trialled or is already in use.
The biggest challenge is to vastly scale up the quantities of SAFs being produced. Multiple companies are investing in the necessary plants to do so, but at present considerably less than 1% of the world's demand for aviation fuel is being met by these methods.
Lundgren was cautious about SAFs, describing them as essentially another form of offsets and an interim step until hydrogen power cells can be used more widely.
"I think hydrogen is absolutely key. There's a lot to be done, but it's a proven technology. I can't see SAFs being a long-term solution for short-haul aviation."
Biffle agreed over SAF limitations: "I think a lot of people have jumped on to the SAF bandwagon. Unless it actually improves emissions, just the fact that it's a sustainable source isn't going to tackle CO2 levels."
Airbus CEO, Guillaume Faury, argued that, in the short-term, SAFs were essential, but producing enough of them was "a very important concern for us".
He asked: "What is the scaleability? You need the right product, at the right time, in the right place at the right price." Much would depend on the scale of investment in the necessary technologies over the next few years, he said.
Hydrogen will require huge investments in the production of the fuel, as well as in the necessary infrastructure in airports and supply networks, but Faury believes that a hydrogen-powered airliner in the 150-200 seat range could be available by around 2035.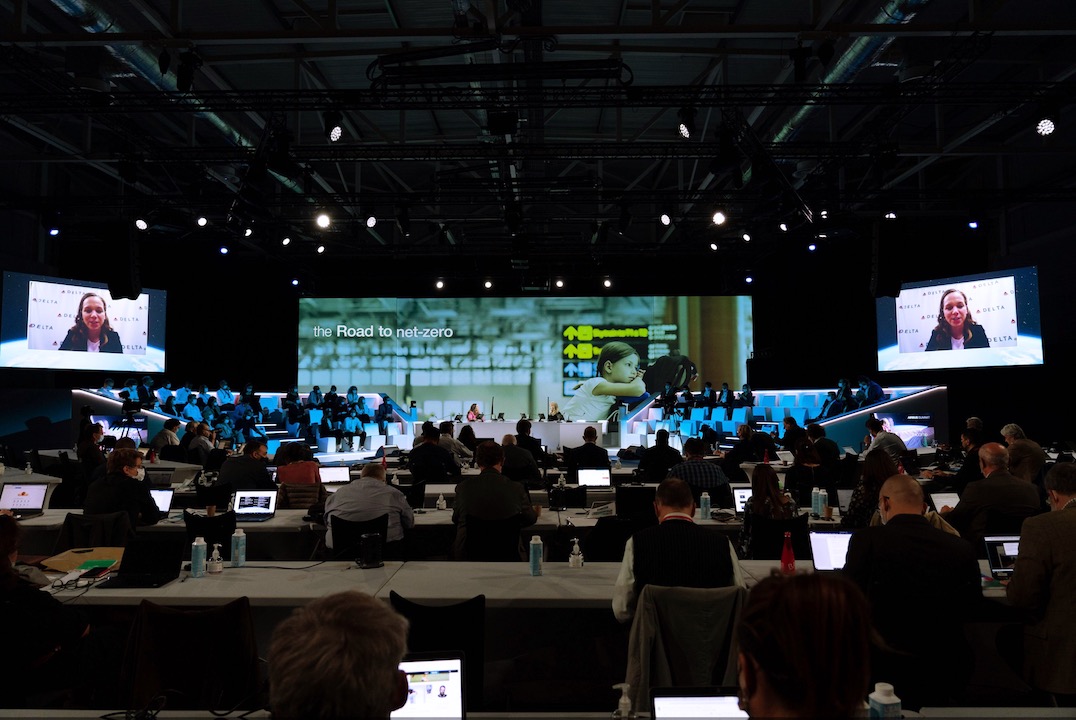 Achieving that in-service date will require selecting and maturing the powerplant and accompanying fuel technology by 2025. There will then be a two-year period of choosing partners and suppliers, with a project launch in 2027-28. Development of the aircraft would then take seven to eight years, allowing for the necessary – and considerable – certification challenges.
"In 2027 we have to launch major investments, not only at Airbus but with all our partners," he said. That would require help from the world's airworthiness authorities: "We need to have a certain degree of assurance on the regulatory environment and the availability of fuel – hydrogen. I'm more concerned about that; we're having talks with energy suppliers."
Lundgren urged governments and international bodies to come together and create a framework to make the transition to hybrid or battery-powered aircraft possible. Money would have to be ploughed into research and development (R&D), he said.
The source of that money has still to be resolved. Lundgren said he could understand calls for a fuel tax to pay for that R&D – provided it replaced certain national taxes – and provided that money from such a fuel tax was channelled into this research. (Traditionally, governments have been extremely reluctant to fence off tax revenue for specific purposes, fearing that this could lead to multiple demands for chunks of tax revenue to be hived off to different causes. They much prefer that all taxes go into the general revenue 'pot'.)
Despite all these difficulties, however, Lundgren said it was potentially commercially worthwhile for airlines to make the effort to solve the problems involved in becoming 'greener'. "We think this is a competitive advantage," he said, "Customers aware of our offsetting policies are 8-9% more likely to choose to fly with us. When we're fighting for 0.2% of a market, that's massive."
The price of SAFs remains a problem. They are currently at least three times more expensive than fossil fuels. That price will reduce as more supplies start to come on-stream, but is likely to remain higher than conventional fuels.
Electric, hydrogen-powered or hybrid aircraft are seen as the long-term solution to emissions. However, batteries will probably never have the ability to power long-haul aircraft. And electrically powered aircraft will require huge investment by airlines and airports for recharging facilities, as well as the ability to turn round aircraft quickly.
Many LCCs depend on 30-minute turnarounds, so a lengthy recharging process is not viable. A potential solution is having easily changeable battery packs that can be swapped during brief stopovers.
Despite this: "We are convinced that electricity will revolutionise flight in the future. This is not just 'idea of the week'," said Karim Mokaddem, Airbus' head of electrification. One of the key technologies on the company's radar was batteries, he said.
The power of batteries is increasing and making them more viable energy sources for aircraft such as helicopters and the approaching new generation of urban air mobility (UAM) vehicles, such as vertical take-off taxis that have been mooted as the new mode of travelling around major cities such as Dubai.
However, there were signs at the summit that Airbus and others are cautious about these small urban air vehicles being depicted as 'aerial taxis', whisking well-off business executives between city locations or to and from nearby airports.
Asked by one audience member if homeowners might object to a helipad next to their house, Balkiz Sarihan, Airbus' head of UAM strategy execution & partnerships, said that UAM vehicles would probably not start with the sort of urban air services that have been mooted in recent years.
The first areas for which UAM vehicles would be used were likely to be emergency services, or reaching remote areas with limited surface infrastructure, she said. There had to be social acceptance of the new vehicles and people were more likely to agree to their nearby presence if they were seen to be filling gaps in a country's transport infrastructure.
One major weakness in some regions' transport infrastructure is inefficient air traffic control systems. Pilots of airliners from the Middle East heading through European airspace have to pick their way through a patchwork of national air traffic flight information regions (FIRs).
The European Union has been trying to simplify this patchwork for decades through the creation of much larger blocks of airspace – with very limited success.
Only a few have so far started operating. The rest have been held up through a mixture of trade union intransigence – national air traffic controllers' unions are concerned that larger blocks incorporating several countries' airspace will lead to redundancies among their members – and a lack of political will among European governments to force the measures through.
"It's absolutely appalling we haven't seen progress in this area," said Lundgren. "We could save 15% fuel just by remaking the air traffic control system. It's ridiculous when we're chasing kilos [in emission savings] on flights. Everybody knows about it, and talks about it, but nothing happens. We hope public pressure starts to have an effect."
That public pressure may start to bring together airlines, airports, fuel suppliers and regulators to help commercial aviation prosper – or even survive – over the next 20 critical years.
Stay up to date
Subscribe to the free Times Aerospace newsletter and receive the latest content every week. We'll never share your email address.