The net cost of zero...
Airlines want to achieve net zero targets but they cannot do it alone.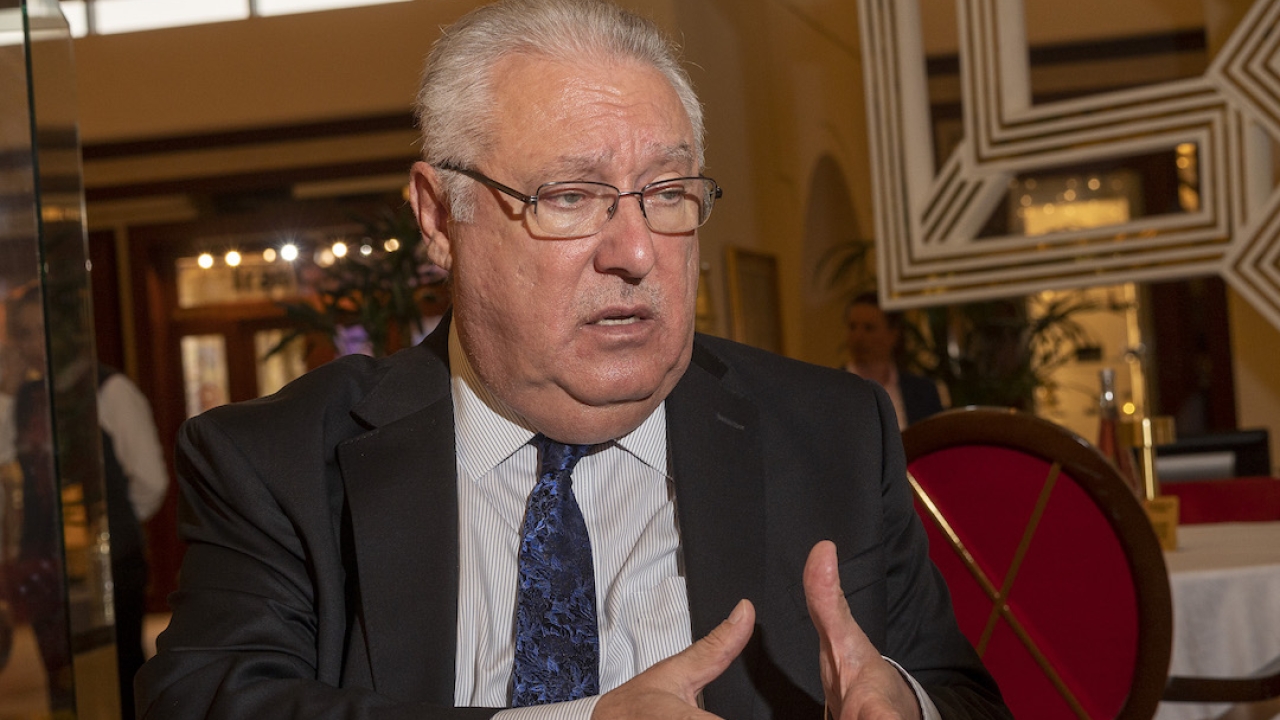 Arab governments need to address reform of the region's air traffic management (ATM) infrastructure and the introduction of strong incentives for sustainable aviation fuel (SAF) production.
These are two clear priorities, in the view of the Arab Air Carriers Organisation (AACO), for the support of industry efforts to reach net zero emissions by 2050.
"Our promise as airlines is to achieve net zero at the best cost possible," said Abdul Wahab Teffaha, AACO secretary general, speaking to Arabian Aerospace on the sidelines of the IATA annual general meeting in Doha from 19-21 June. "But it is going to be a substantial cost burden, and this is where governments come in," he said.
AACO has been studying the possible scenarios for Arab carriers to achieve net zero by 2050, said Teffaha.
A characteristic of Arab carrier operations is that 98.3% of operations are conducted by air and cargo carriers on routes greater than 1,500nm, compared with about 80% for carriers in other regions.
The implication is that SAF, as opposed to alternative fuels such as electricity or hydrogen which will be available first for shorter routes, will be the most important alternative to petroleum-based Jet A/A1 for Arab airlines. "It means the tools to do this, particularly SAF, are going to be paramount," said Teffaha.
"AACO's first message to states is we need a reform of ATM. We need to convince them that the flexible use of airspace between civil and military users, plus the use of more direct routings, must happen.
"This is the No 1 priority. If the infrastructure is not fixed, a large percentage of our efforts to reach net zero will be in vain."
"Secondly, SAF is going to be the fuel of the future so governments must incentivise its production and its use," said Teffaha. Countries throughout the Arab region acknowledge that a transition from economies based on fossil fuel production to ones centred around a sustainable energy industry is critical over the coming decades.
Arab states are stepping up and investing in alternative energy sources, such as solar power, said Teffaha. Studies were also under way in Abu Dhabi and Qatar into SAF production opportunities in the Gulf, although the region does not yet have a SAF plant in the works.
AACO studies into the costs of achieving net zero show airlines have a right to be concerned about the burden it may bring. "Our work shows that if we apply today's price of SAF and the price of offsets, there will be a 27% increase in annual cost for airlines," said Teffaha.
This is not a load that airlines can carry alone, he argued. "If aviation is burdened with too much cost, then travel will be supressed with the resulting impact on economies and jobs."
In addition to calling on governments to support SAF, Arab carriers called on the oil majors to do more. At the IATA meeting, Qatar Airways chief executive Akbar Al Baker, said: "The pressure on these companies to move to SAF will be immense, they will have no option but to turn to it."
IATA director general Willie Walsh added: "The bottom line is that there is an opportunity here… it is a business opportunity for countries. You no longer need to have oil in the ground to produce fuel. If the oil majors don't do it, they will no longer be the only people [in the fuel supply market]."
Teffaha said: "Critically we must not lose sight of the objective, which is net zero. It is not SAF, not offsets, not hydrogen. We need help to achieve the target."
Stay up to date
Subscribe to the free Times Aerospace newsletter and receive the latest content every week. We'll never share your email address.