The burning questions...
There are dozens of outstanding challenges at government, industry and airline level as the Middle East and Gulf deliberates a strategy for sustainable aviation fuel (SAF).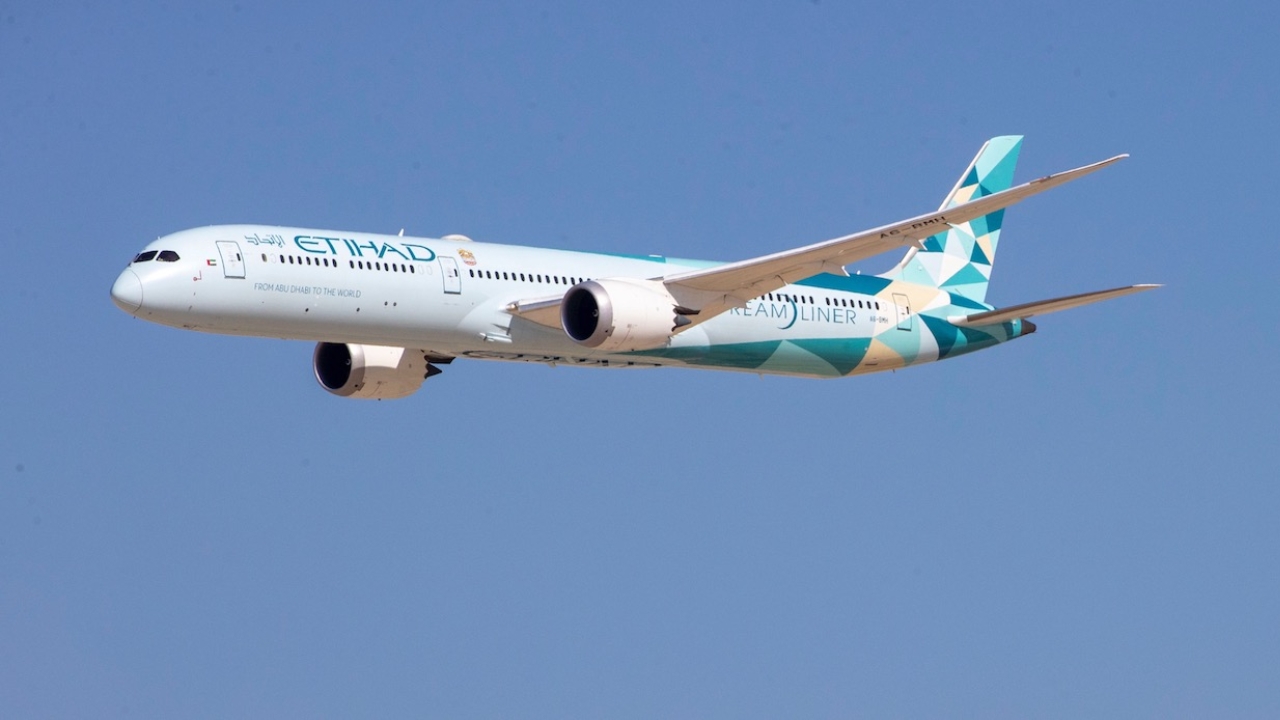 The public relations assault by Etihad Airways to assert its environmental credentials at the Dubai Airshow was impressive.
The carrier announced at least five partnerships and collaborations with a range of players at the show, describing it modestly as the "most comprehensive, cross-organisational aviation sustainability initiative ever undertaken".
Others can judge the level of PR hyperbole, but there is no doubt that Etihad is the most vocal airline in the region when it comes to demonstrating its commitment to the 2050 target of achieving net-zero carbon emissions from its operations.
Whether the actors in the Middle East and Gulf are mute or noisy, like all important aviation markets, they want to produce a roadmap for decarbonisation.
And, while there is conviction to achieve net zero by 2050 – the UAE is one of the first states in the region to commit to that target – no one knows how to get there. There are a host of complex problems and questions to solve. Some will be answered in the coming year, while others will take much longer.
At the crux of the issue is that the Middle East accounts for 31% of global oil production, 18% of gas production, 48% of proved oil reserves, and 40% of proved gas reserves (data for 2020 from BP's 2021 Statistical Review of World Energy).
Entire nations are built on oil and gas exploitation. However, as respected International Energy Authority executive director, -, said: "More than at any other point in recent history, fundamental changes to the economic model of resource-rich countries look unavoidable.
"The future will look very different from the past," he added, underscoring the need for oil and gas-producing economies to reduce their reliance on fossil fuels and rapidly shift towards cleaner alternatives.
"We need to deploy traditional strengths in support of economic diversification and low-carbon transformation," he said. "First movers – countries that take a proactive approach to this – could do especially well."
Regional leaders are acutely aware of the crucial strategic decisions to take around the energy transition. They think and work decades ahead. For example, in the UAE: "They know full well that peak oil demand will come soon, which is why they are investing very heavily in clean energy alternatives," said Alejandro Rios, who is director of the Sustainable Bioenergy Research Consortium and a chief research scientist at the Khalifa University of Science and Technology in Abu Dhabi.
The region is examining whether to establish local production of sustainable aviation fuel (SAF), what focus to place on producing low-cost, clean energy to make low-carbon fuels using various methods, and what investment to put into the production of hydrogen, explained Rios.
In the UAE, a committee to look at sustainable and low-carbon fuels for aviation was formed by the government in October 2020, led by the ministry of energy and infrastructure. This, in turn, created two task forces; the first led by the office of the undersecretary for electricity, water, and future energy to look at SAF, and the second, led by the Abu Dhabi National Oil Company (ADNOC) to examine low-carbon aviation fuel (LCAF).
"In the first phase, the work of these task forces is to gain an understanding of where the UAE is today with its ability to produce SAF and LCAF," said Rios, who is an advisor to the SAF task force.
"When you start looking at the technologies, feedstocks, and pathways to produce SAF in the UAE, there are not that many options," he explained. There is no fresh water and no arable land in the state, making the option of biofuel production as a SAF feedstock a tough proposition.
As long ago as 2011, the Masdar Institute in Abu Dhabi began studying the potential of growing halophytes, plants that can grow in the desert with salt water, that could be harvested to make biofuels. The work shows promise, said Rios. However, he added that it will take significant time to develop biomass at commercial scale.
Although the UAE is one of the highest producers of waste per capita in the world, studies have shown only a relatively small proportion of its demand for aviation fuel could be manufactured, even if all the municipal waste feedstock in the country was used, said Rios.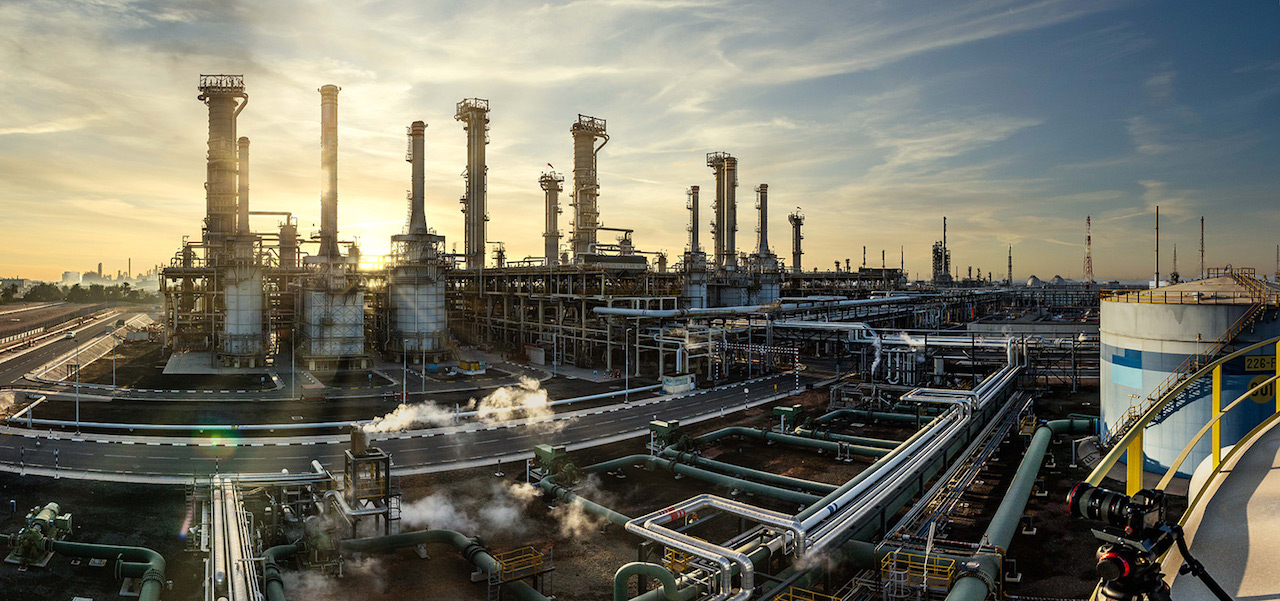 A study into waste-to-fuel opportunities was one of the projects announced by Etihad at the Dubai Airshow. It signed a deal with Tadweer, the Abu Dhabi Waste Management Center, to "explore the processing of commercial, industrial, and municipal solid waste to fuel, fulfilling the airline's stance on the development, production, and integration of a valuable biofuel supply chain in the region". If successful, Etihad would expect to have first call on the SAF produced from this source.
The UAE task forces have plenty of work ahead to develop a SAF/LCAF roadmap, although the building blocks are there, explained Rios. And, while the potential of waste and halophyte SAF feedstocks is limited, the UAE does have non-fossil fuel energy cards to play.
"The UAE has access to plentiful and low carbon energy and is a powerhouse in the production of clean energy," said Rios. For instance, it has large solar power fields that help it generate one of the world's lowest tariffs for solar power. In addition, Abu Dhabi successfully initiated operations in April 2021 at the Barakah nuclear power plant on the Arabian Gulf Coast. This plant is expected to deliver up to a quarter of the nation's electricity needs when fully commissioned.
"When you consider the production of e-fuel or synthetic fuel, the highest cost is for energy. So, having access to low-cost energy is a big advantage for the UAE," said Rios. The UAE is investing strongly in a host of projects to develop hydrogen and renewable fuel industries, as well as carbon capture technology. The aim is to reduce the dollar and carbon cost of manufacturing oil products, either through extraction processes or in the downstream refinery operations in the first phase, and later to enable the production of e-fuel and synthetic fuel at scale and low-cost.
However, with the scale up of electric and hydrogen powered aircraft years away, "we are 100% convinced that an increase in the use of SAF is the only way ahead for aviation", said Alfonso Berrocal, business development manager of oil products and SAF at Argus Media, a global business that produces price assessments and analysis of international energy markets.
"Oil majors are investing in SAF production as they see the market changing," he said. "But it is a very complex issue. Their big challenge to make the transition is to keep optimising their margins on the cash cow of fossil fuel and using the profits to develop SAF."
During 2022, the future for sustainable fuel production in the region will be hotly debated. "There is clearly a rationale for SAF production in the Gulf, which is less developed compared to the US and Europe," said Alastair Blanshard, sustainable aviation lead at global consultancy, ICF.
"One advantage the Gulf has is a huge availability of fossil fuel infrastructure," said Blanshard. This can be used to co-process biomass feedstock alongside conventional fuels and there will be opportunities to re-purpose former oil and gas plants to make renewable fuels.
As the wheels grind in high places to decide on strategy, the flow of airline announcements will continue.
Emirates has already said it will work with GE to conduct a test flight using 100% SAF in one of its Boeing 777-300ERs by the end of 2022, while Saudi Arabian Airlines has appointed a full time executive to head up its sustainability work.
Qatar Airways, as part of an over-arching commitment from the Oneworld alliance, is to take SAF in San Francisco from 2024 as part of a deal with producer Aemetis.
It is signals and commitments like this from major customers like these that grab the attention of the manufacturers as they make their future fuel decisions.
Stay up to date
Subscribe to the free Times Aerospace newsletter and receive the latest content every week. We'll never share your email address.