Ghana station is a platform for growth
Global communications company, Viasat, has launched its first real-time Earth (RTE) facility in Africa, located in Accra, Ghana.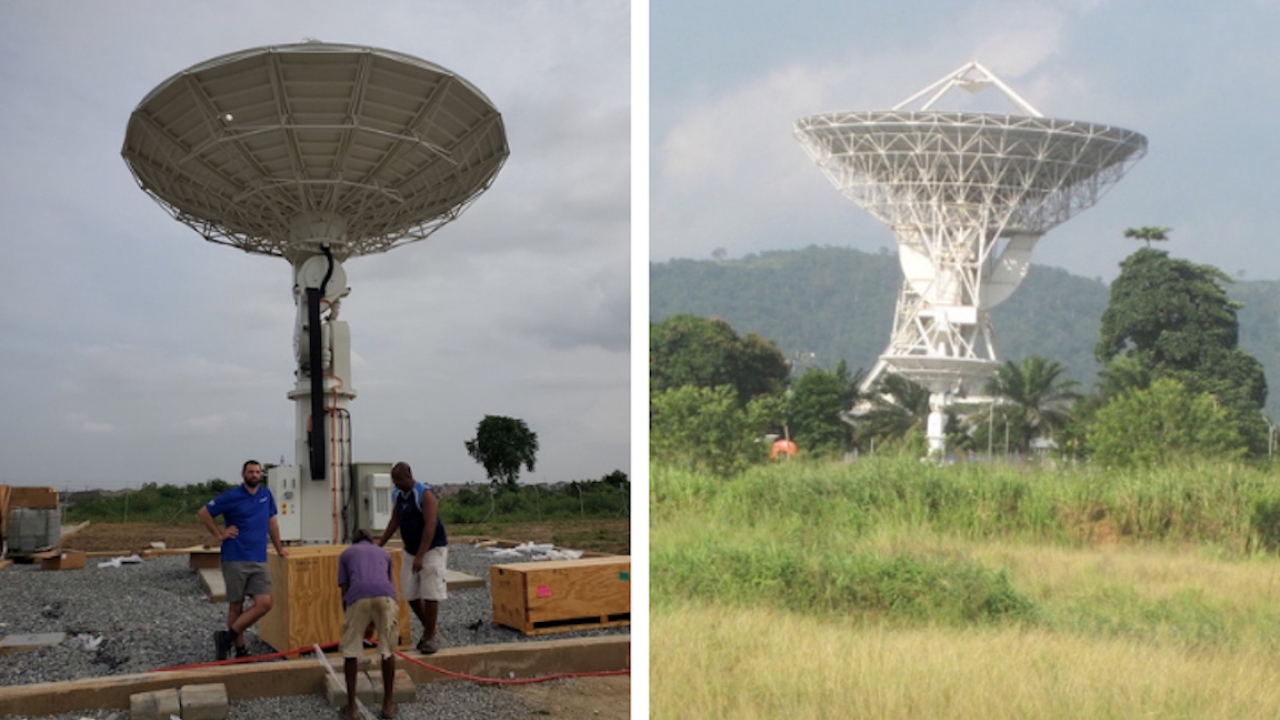 Viasat worked in partnership with the Ghana Space Science and Technology Institute (GSSTI), a government-based institution, focused on coordinating all space, science, technology and related activities in Ghana.
It aims to bring new space opportunities and jobs to the region, while expanding Viasat's ability to deliver critical Earth observation and remote sensing data on-demand around the world.
With this new station, Viasat's RTE global network is now active in five continents.
Viasat RTE provides ground-station-as-a-service (GSaaS) capabilities in support of environmental, insurance, shipping, energy and government operations.
It is a fully managed, affordable ground network that supports next-generation and legacy geosynchronous equatorial orbit (GEO), medium Earth orbit (MEO) and low Earth orbit (LEO) satellites using the S-, X-, and Ka-bands, enabling operators to meet current and future data requirements.
Viasat's RTE satellite ground station facility is located at the Ghana Radio Astronomy Observatory, Kuntunse.
It includes a Viasat full-motion 7.3M S/X/Ka-band antenna and associated infrastructure. The antenna is currently ready to provide global satellite operators with the ability to perform telemetry, tracking and command (TT&C) capabilities, as well as rapidly download, stream and/or disseminate valuable satellite-based data in a timely and secure manner.
John Williams, Viasat vice president, real-time Earth, said: "The new ground station is part of our strategic growth plan for a global RTE ground-service network, with prior operations already located in North America, South America, Australia and Europe.
"By working in partnership with GSSTI, we have opened a state-of-the-art facility, bringing jobs and economic growth to the region, while further differentiating Viasat's service through our ability to provide satellite operators with access to world-class antenna systems for high-speed RTE connectivity of payload data across a secure network."
Eric Aggrey, research scientist and project manager of Ghana Radio Astronomy Project, GSSTI added: "The development of Viasat's new antenna site has been an extremely positive opportunity for the people and economy of Ghana.
"We have positively grown our presence in the global space and technology sector and look forward to expanding our relationship with Viasat to bring additional new space opportunities, technologies and skill sets to Africa."
This is an important step for Viasat as it increases its global footprint. The company announced in November that it had entered into a definitive agreement to acquire Inmarsat in a transaction valued at $7.3 billion.
It said then: "The combination will create a leading global communications innovator with enhanced scale and scope to affordably, securely and reliably connect the world."
The complementary assets and resources of the new organisation will enable the availability of advanced new services in mobile and fixed segments, driving greater customer choice in broadband communications and narrowband services (including the Internet of Things – IoT).
The combined company intends to integrate the spectrum, satellite and terrestrial assets of both organisations into a global high-capacity hybrid space and terrestrial network in fast-growing commercial and government sectors.
Viasat said the aim is to deliver higher speeds, more bandwidth, greater density of bandwidth at high-demand locations like airport and shipping hubs, and lower latency at lower cost than either company could provide alone.
It is believed that the ground station in Ghana will not be used for in-flight connectivity connections at this time, but it is part of a roadmap to put more capacity around the world for future developments.
Viasat's next-generation satellite constellation, Viasat-3, will extend high-capacity coverage around the world, with more than 1Tbps of capacity available per satellite.
Now well established in the United States on Delta, JetBlue, Virgin America, and United Airlines, other Viasat in-flight connectivity customers worldwide include Azul, Aeromexico, SAS, El Al, Finnair, Icelandair, KLM, Neos, La Compagnie, and Qantas.
Stay up to date
Subscribe to the free Times Aerospace newsletter and receive the latest content every week. We'll never share your email address.