Why pilot mental health has jumped up the agenda
After a six-month delay, new EU pilot mental fitness rules came into effect earlier this year. With many non-EU countries and airlines mirroring European Aviation Safety Agency (EASA) best practice, several Middle East carriers are now looking to up their levels of pilot support. Victoria Moores reports.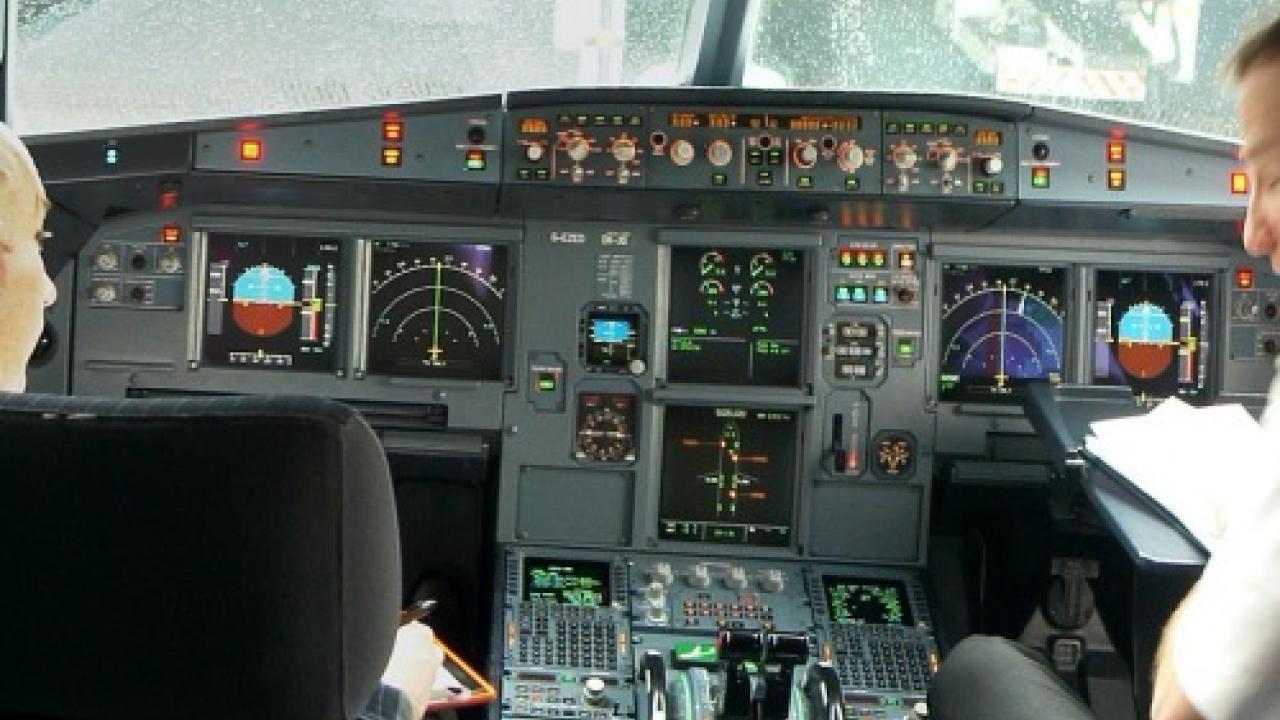 Stressful: Life in the cockpit brings plenty of challenges. Picture Ralf Roletschek, Wikimedia.
Mental health is coming into sharper focus because of the Covid-19 pandemic, but the 2015 Germanwings pilot-suicide was already driving changes in the way companies support their employees.
The tragic events of March 24, 2015 led to EASA's new pilot mental fitness rules, which entered force in February 2021.
The new regulations include a mandatory psychological assessment before being hired, drug and alcohol testing, and mental health support for all pilots.
While these regulations only apply to EU air operator's certificate (AOC) holders, other countries and airlines are exploring similar initiatives. Qatar Airways is among the airlines that have already implemented such measures.
"Qatar Airways currently complies with all Qatar Civil Aviation Authority (QCAA) regulations relating to flight crew mental health and wellbeing which, in-line with the existing EASA regulations, match the international standards in this area," a Qatar Airways spokesperson said.
Similar to the EASA rules, all Qatar Airways pilots undergo a comprehensive psychological assessment upon joining, as well as regular substance-abuse testing.
"In addition to this, all Qatar Airways flight crew have access to day-to-day mental health support service, such as psychology consultations and 'fitness for duty' evaluations, as well as a confidential employee assistance programme (EAP), post-incident employee support and psychoeducation workshops," said the spokesperson.
While some airlines are already moving forward, there are several major – and conflicting – cultural challenges to overcome.
The first is specific to pilot-culture. Getting pilots to actually use mental-health support services can be a challenge, because they fear that seeking help might have consequences for their careers.
Furthermore, many Middle East pilots are expatriates, living in societies with very different norms, often far from home and family, which can be a catalyst for mental health problems.
The second difficulty is that Middle East cultures can be very hierarchical, making it extremely hard for companies to relinquish control and offer employees truly independent support.
One solution is to use a specialist third-party supplier, such as the UK-based Centre for Aviation Psychology, which provides peer-support programmes (PSPs) for around 70 AOC holders, including UK carrier British Airways (BA).
Under a PSP, pilot-volunteers are trained to listen to their colleagues' problems, with oversight from a mental-health professional. The idea is that talking to a co-worker, with first-hand experience of the job, is less intimidating than seeking formal medical help.
Centre for Aviation Psychology founder and business development director, Aedrian Bekker, said mental health support must be credible and bound by therapeutic confidentiality, to get pilots' buy-in.
"For many pilots based in the Middle East, and especially in the Covid-era of employment insecurity and the recent legacy of seemingly brutal redundancy processes, there will be even greater reluctance to trust their company's resources in times distress, or mental ill health. Providing easy access to support that is confidential and visibly independent of their employer is now more important than ever," Bekker said.
Around one third of the Centre for Aviation Psychology's peer-support programme clients are outside of the EU.
"We've had quite a bit of interest from AOCs outside of the European jurisdiction. A lot of them follow EASA regulations very closely, because they see that as a good model to practice," Bekker said.
"Pre-pandemic, we had interest from a couple of large Middle East scheduled airlines and quite a few from business aviation. We would like to set up and establish a pilot peer-support service in the Middle East, if there were sufficient interested parties."
Regulating mental health turns it from a 'nice to have' into a 'must have', pushing it up the corporate agenda. However, many companies now recognise employee mental health as a potential risk factor, turning this into a corporate compliance issue. That makes the investment decision much easier.
"It's been fascinating to see how regulation has driven behaviour across an industry. And there's a vast number of pilots who now have access to services that they wouldn't have had, if the EASA regulations hadn't come into effect," Bekker said.
Stay up to date
Subscribe to the free Times Aerospace newsletter and receive the latest content every week. We'll never share your email address.