Jets propel Embraer's African aspirations
A single regional jet destined for Congo Airways sitting under unusually grey skies at Embraer's Sao Jose dos Campos facility may not have seemed particularly significant, but it exemplified the Brazilian manufacturer's ambitions in Africa.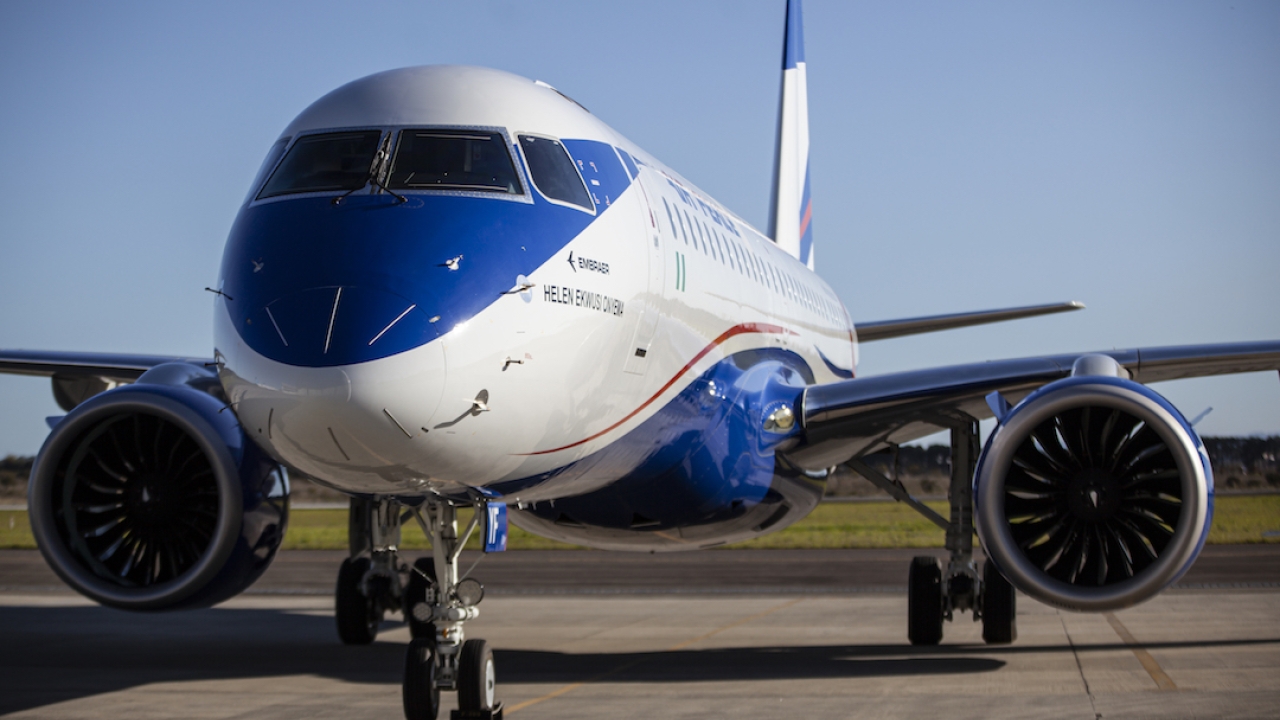 Embraer is hoping to expand its already strong position in Africa, where its E-Jet regional airliners operate with at least 19 carriers and its older-generation models serve many more. It is the continent's second-largest airliner manufacturer.
"There are a lot of E-Jets flying around and we are actively talking to several operators," revealed Embraer commercial president and CEO, Arjan Meijer.
He added that the E175 E1 version was a good replacement for smaller and ageing regional aircraft for routes that could accommodate a little more upsizing and which were currently served by the previous-generation Embraer 135 and 145, Bombardier CRJ regional jets and smaller, older, Boeing 737s, such as the -300.
Embraer plans to take a decision by early 2023 on whether to launch a new-generation 70-to-90-seat turboprop.
Where the 70-plus seats of the smaller of the two versions may provide too much capacity as a replacement for the 145, Embraer is looking at the possibility of providing a three-class configuration (business, premium economy and economy) similar to that used by some US regional airlines, which would bring seat numbers down to 50, similar to that of the 145 or smaller members of the CRJ family.
The larger E190 and E195, meanwhile, are particularly suitable for sectors feeding into hubs, Meijer added.
Providing an illustration of Embraer's African ambitions, that Congo Airways E190 E2 could be seen on the ramp of the manufacturer's Sao Jose dos Campos facility in late May, being prepared for delivery to the Republic of Congo carrier.
"We see the regional segment gaining relevance," said Meijer. Smaller aircraft already in service had enabled nimble airlines to juggle capacity through the pandemic and they would be required over the next few years to rebuild routes, he suggested. "We see regional jets gaining at the expense of narrow-bodies."
In 2017 he said, around 17% of the market had been composed of aircraft in the 70-to-150-seat category. That figure had now risen to around 30%, partly because airlines had jettisoned uneconomic, older, larger aircraft during the pandemic.
Around 850 aircraft in the 70-to-80-seat sector will need replacing by the end of this decade, together with around 2,000 in the 100-to-150-seat market segment over the same period, he said. "And that's simply replacement, without growth."
In the military market, meanwhile, despite the Brazilian Air Force cutting back on its order for Embraer's C-390 multi-role tactical transport, the company believes that the aircraft still offers great potential in a market where the average age of medium military airlifters is a remarkable 31.2 years.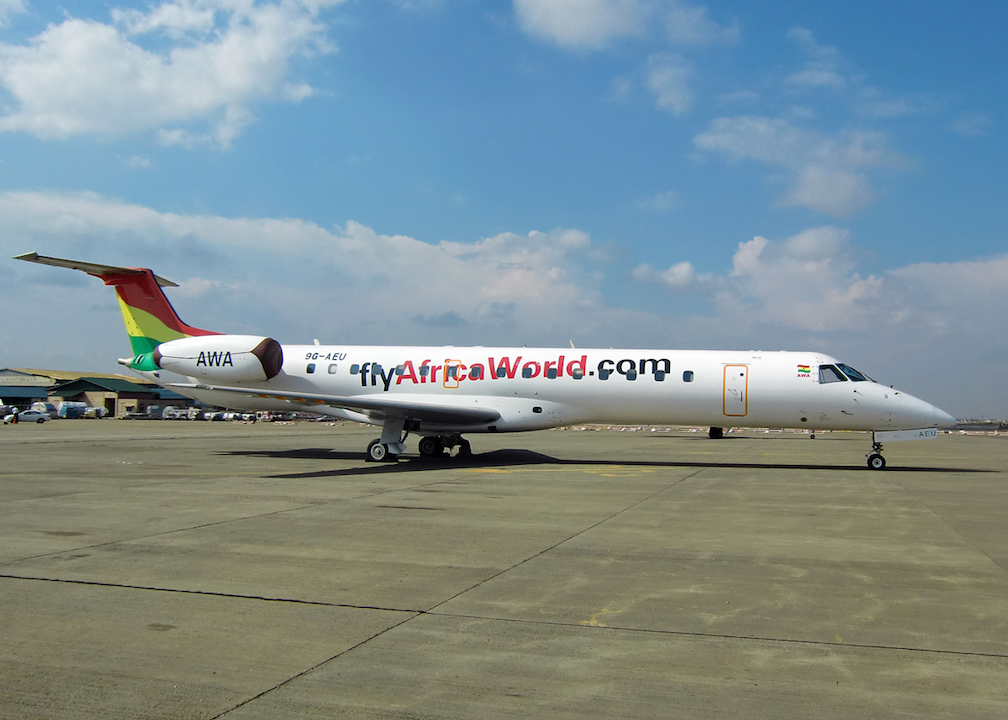 There are around 1,500 aircraft in the medium transport aircraft category, said Jackson Schneider, president of Embraer Defense and Security at a briefing at Embraer's Sao Jose dos Campos facility.
A little more than half of that number is in North America, but the company estimates that around 105 will require to be replaced in Africa and another 150 in the Middle East.
While the pandemic brought talks on fleet renewals to a complete halt, Schneider said, the Russia-Ukraine conflict had shocked it back into life. The problems faced by Russia in supplying its troops and the flood of weaponry from western countries to Ukraine had moved the importance of logistics centre-stage, he said.
The chaotic withdrawal of western forces from Afghanistan last year also alerted some countries that their military air transport capabilities were not up to date, added Schneider.
"Many countries have realised that their logistics systems are very old and need to be replaced as soon as possible."
Embraer had been besieged by countries seeking information on the C-390. "I have to be candid, some of them were not on our radar. Suddenly [the war] has reinforced strong interest in the C-390," said Schneider.
Of course, Embraer is not the sole purveyor of medium transport aircraft and many countries will see the best replacement for the ubiquitous C-130 Hercules as a new (or newer) C-130. There are also likely to be some bargains around. The UK, for example, is retiring around 10 of its fleet of 25 C-130Js and stretched C-130J-30s earlier than planned and these are likely to be sold off. Bahrain has already required two, for example.
The British examples were heavily used in the UK's involvement in Afghanistan but have been well maintained and will give several years' more service to new owners, especially if they fly the aircraft at a lower tempo than the British. And they will be much cheaper than buying new aircraft such as the C-390.
Schneider said that Embraer respected the C-130J-30 as a "great product" but that the C-390 represented a new generation of equipment.
The two aircraft's cargo compartments are roughly similar in size, but the C-390's is slightly larger in all three dimensions and Embraer says that the C-390 will carry 26 tonnes, compared to the C-130J-30's 20 tonnes.
Significantly, in May, the aircraft embarked on a tour of two African and eight Middle Eastern countries. Some had specifically asked for the aircraft to visit, Schneider added.
African Aerospace understands that the head of the Rwandan Air Force has suggested that the C-390 would be a contender for use by nations of the African Union – perhaps in a multinational unit – that could undertake humanitarian and other missions throughout the continent.
Following its tour, the aircraft was scheduled to tour Asia-Pacific and, in early June, Embraer announced that it was in talks with India over the aircraft.
Commentators have estimated that India requires 25-30 aircraft in the medium transport category, following the ending in 2017 of the Indo-Russian medium transport aircraft project. India is facing increasing pressure from China on its north-eastern border. The Indian Air Force operates both C-130s and C-17 Globemaster strategic transports, but observers believe the C-390 could add useful capacity.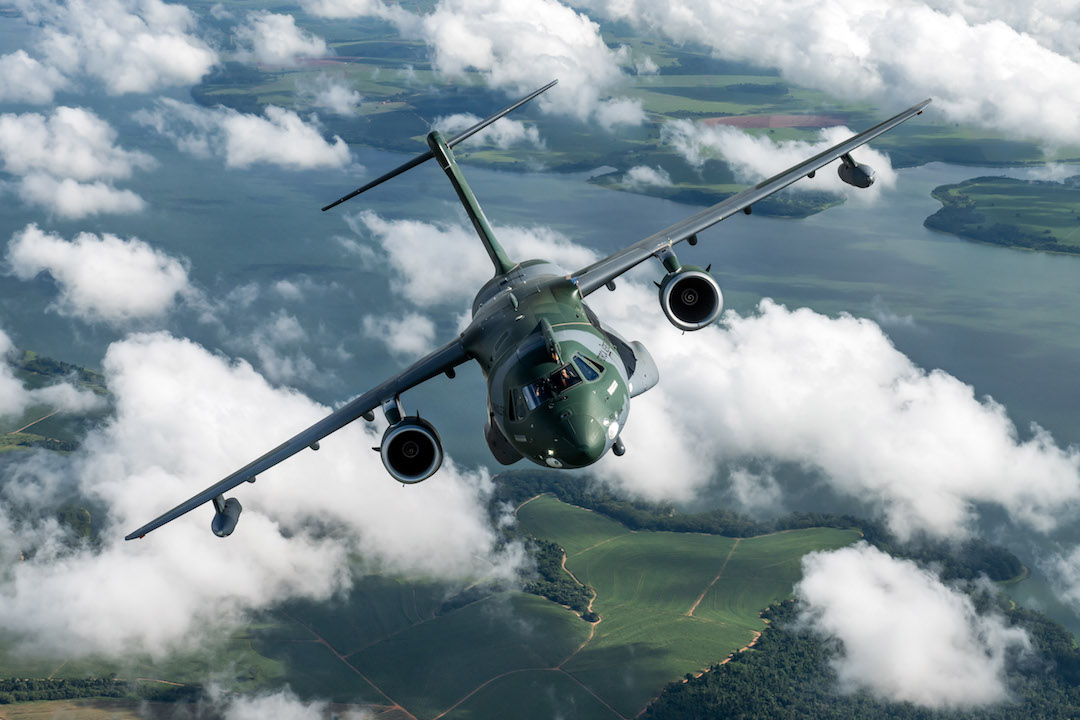 Meanwhile, in Embraer's domestic market, the Forca Aérea Brasileira (FAB) ordered 28 C-390s, with the first being delivered in 2019. However it has subsequently cut back its order from 28 to 22. A decrease or increase of up to 25% of the initial 28-strong order was allowed under the terms of the contract.
Then, earlier this year, the FAB said it wanted to cut the order further, to only 15, with a senior officer citing budget unpredictability as the reason for being unable to afford more, at least in the short term.
The eventual outcome remains uncertain, but Embraer says it retains a contract for 22 of the twin-turbofan aircraft. A further five have been ordered by Portugal to replace its Lockheed Martin C-130s – the first of these was on the final assembly line in late May – together with two examples for Hungary.
Argentina has said it plans to order four, but that country's ongoing severe economic problems have so far prevented it from signing a firm order. The aircraft has also been shortlisted by the Netherlands to replace its existing C-130s.
Embraer has said that it plans, imminently, to unveil a 'partnership' on the C-390 to increase market penetration. The identity of the defence company involved was awaited as African Aerospace went to press.
Meanwhile, with more than 260 aircraft in service or ordered by 16 air arms, the turboprop-powered A-29 Super Tucano tactical trainer, armed reconnaissance and light attack aircraft already has considerable traction in Africa,.
Burkina Faso, Mali, Mauritania, Angola and, most recently, Nigeria, have acquired the type. In Nigeria, the aircraft's light attack capabilities will be put to work in sorties against the militant Islamic Boko Haram movement.
Several A-29 operators in Africa use the aircraft in roles such as border patrol, where its relatively low operating cost of $1,200 an hour suits it for lengthy patrols.
Stay up to date
Subscribe to the free Times Aerospace newsletter and receive the latest content every week. We'll never share your email address.