Why P2F MROs are gaining more converts
Reports that the passenger-to-freighter (P2F) conversion market is overheating may be premature, an opinion that MROs are backing up with their actions.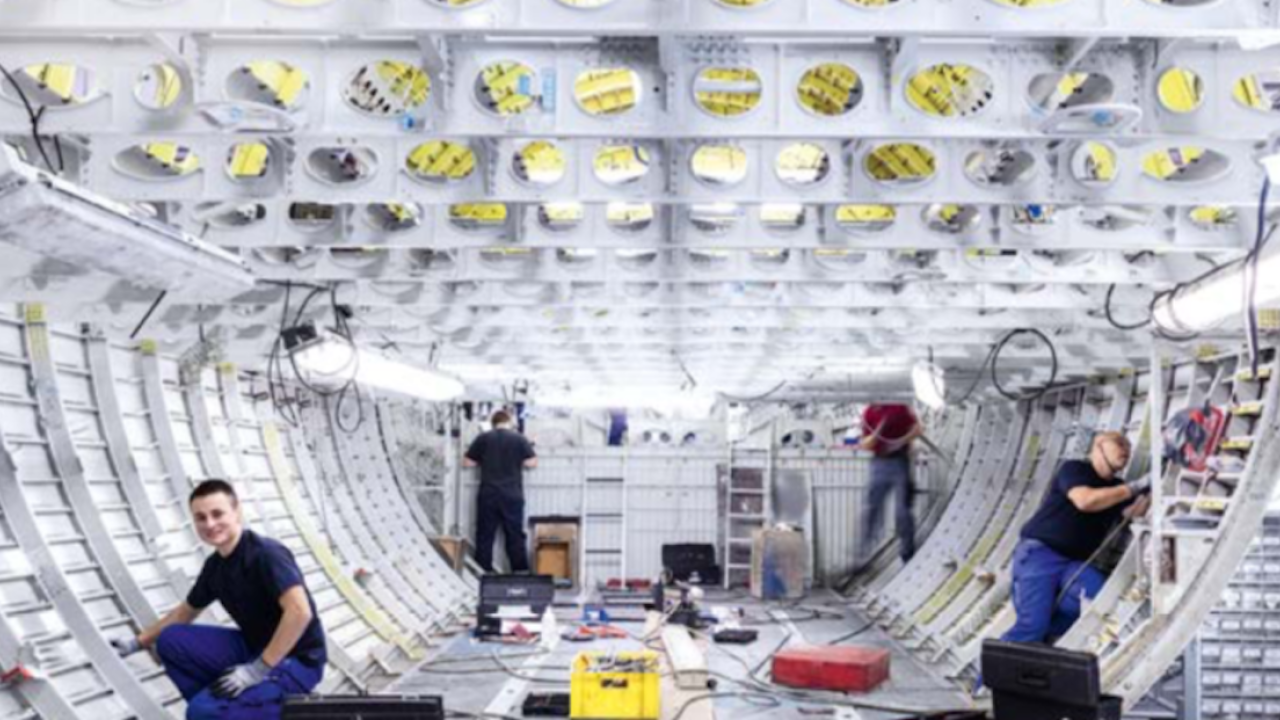 To convert or not to convert? Good question.
Industry analysts may be calling for caution due to demand uncertainty, but Middle East MROs remain bullish with Turkey, India and, potentially, Egypt the latest to signal intent.
As long as demand remains strong, currently a function of disruption in supply chains and the strength of e-commerce, there will be corresponding pressure on airfreight that belly-hold and original equipment manufacturer (OEM) production lines cannot satisfy.
You know there's demand when a 44-year-old airframe returns to service, as is reported from Kyrgyzstan, where a 1979 Airbus A300F is expected to rejoin the fleet of charter cargo operator, Aerostan, from deep storage after heavy maintenance.
But, as analysts point out, conditions are in flux, and the airfreight market is showing signs of weakening because of inflation and a slowdown in global trade.
The International Air Transport Association (IATA) forecasts a decline in cargo volumes this year, although not yields. Meanwhile, Cirium, the aviation data analyst, says cargo rates remain above pre-pandemic levels.
Cirium has forecast demand for 3,560 freighters over the next 20 years, of which 2,480 will be converted passenger aircraft and 1,060 will be new-builds. As many as 220 conversions could be completed in 2023.
"What we especially see is a new demand for narrow-body aircraft that, in the past, were not specifically built or used for cargo purposes," said Nina Schutz, managing director of the Independent Aircraft Modifiers Alliance (IAMA).
Now they are in demand for point-to-point services or as feeders for cargo hubs. She considered P2F "the perfect opportunity" to accommodate these needs.
Mike Stengel, of AeroDynamic Advisory, believes there will "eventually have to be a reckoning" but not before "a healthy uptick in conversion volumes through 2025", softening in the second half of the decade. Even so, he said: "We expect that conversions will still be at historic levels."
Another reason for optimism among converters is the fact that many aircraft in the current freighter fleet are approaching their end of life and will need to be replaced.
"Roughly 120 wide-body freighters are over 30 years of age," Michael Steen, chief operating officer of Atlas Air, was reported as telling delegates to the International Society of Transport Air Trading (ISTAT) conference in March. He forecast a "significant" number of retirements in the next 5-10 years, driving demand for both converted and new-build freighters.
Turkish Technic was expected to roll out its first converted Airbus A330 in Q3 of this year under a partnership with supplemental type certification (STC) holder Elbe Flugzeugwerke (EFW), the Dresden-based Airbus subsidiary and conversion specialist.
The work – the first third-party conversions in EFW's growing A330P2F programme – was to be undertaken at Turkish Technic's Istanbul base.
Professor Dr Ahmet Bolat, Turkish Technic chairman, hinted at "expanding our partnership further with EFW", which holds STCs for all new-generation Airbus conversion programmes.
Competition will likely come from Asia, where EFW was scheduled to open its second A330P2F conversion line in China with the induction of its first aircraft in April.
Meanwhile, India's GMR Aero Technic and Boeing plan to set up a 737 P2F conversion line – India's first – at the MRO's site in Hyderabad. Making the announcement in mid-March, Salil Gupte, the president of Boeing India, said the expected growth of air cargo in the country makes this "an opportune time" for such a development, although no start date had been given.
Feedstock may be available in-country among the 737-800s tipped to be replaced by 737 MAX examples included in the massive Air India order announced in February.
EgyptAir Maintenance and Engineering (M&E), whose parent company took delivery of its first converted 737-800 freighter earlier this year, was reportedly studying whether to add P2F conversion to its portfolio. If it did, the MRO would have ready access to feedstock from EgyptAir's fleet of 737s, some of which are at an age when conversion is an attractive option.
Stay up to date
Subscribe to the free Times Aerospace newsletter and receive the latest content every week. We'll never share your email address.