Techs appeal
Training enough technicians to meet demand is a growing challenge throughout the MRO industry. Chuck Grieve talks to companies who have done something about it.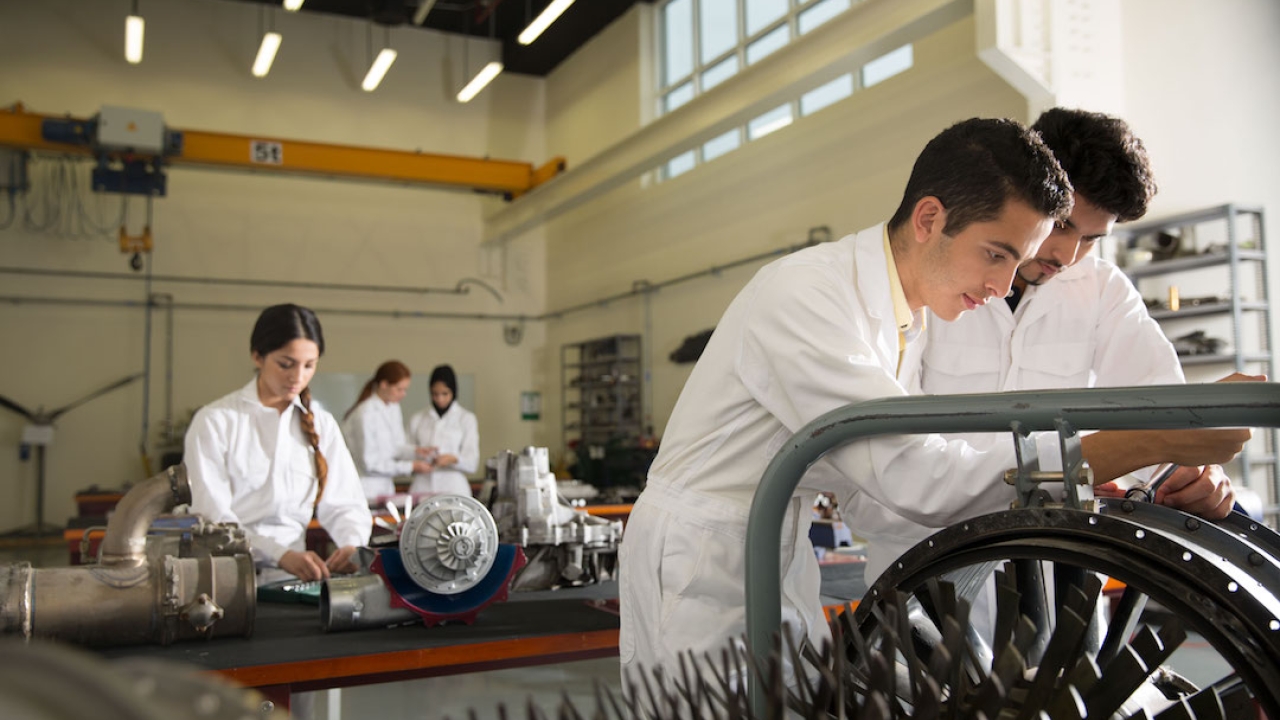 It will come as no surprise to hear what Ene Krinpus, chief HR officer for Magnetic MRO, has to say about the challenges in hiring skilled technicians.
Experience has shown Krinpus that "the hardest jobs to recruit for are in the aviation sector, especially licensed engineers".
It's a familiar story. For the last decade at least, observers have been warning of an alignment of factors hitting MRO – trainee numbers remain stubbornly low as retirees increase, just as demand surges.
Boeing, in its Pilot and Technician Outlook 2021-2040, predicts a need for 51,000 new technicians in the Middle East, 12% of the global requirement over that period.
The Seattle-based original equipment manufacturer (OEM) says the industry's ability to meet projected demand, which it expects to track the market recovery, depends on its investment in a steady pipeline of newly qualified personnel. The industry will "need to keep a sharp focus and engage in collective efforts" to train and retain talent.
A perennial challenge in parts of the Middle East is attracting trainees from the domestic population.
In Abu Dhabi, Sanad Aerotech approaches training as a moral obligation, as well as practical consideration. Its internal training programme, covering mandatory, technical and soft skills modules, addresses the needs of both the business and the UAE.
"Empowering Emiratis and providing national talent with opportunities to be trained and upskilled in our sector has been a key focus for us," said Mansoor Janahi, deputy group chief executive.
"As a national company, Sanad Group's internal initiatives are aligned with the UAE Government's nationwide emiratisation programme, and we share its vision. In addition, training and nurturing of a local workforce is part of the overall effort in building and sustaining knowledge-based industries within the UAE."
In Dubai, Emirates Aviation University (EAU) gained a global audience in more than 50 countries when it went 'virtual' for its graduation ceremony in May.
Among the 600 graduates were 99 aircraft maintenance technicians and engineers from two programmes – higher diploma in aircraft maintenance engineering and bachelor of engineering (BEng) in aircraft maintenance.
All gained European Aviation Safety Agency (EASA) and General Civil Aviation Authority (GCAA) certificates of recognition.
Joramco has never had a shortage of Jordanian applicants for its training academy, which was set up in 2007. Nationals from countries around Jordan and as far afield as Morocco and India have also been accepted.
Joramco says its academy is open to any candidate who meets the entrance requirements. The four-year programme includes two years of theoretical study and two years of practical experience on site at Joramco's facilities at Queen Alia International Airport.
Samer Khurma, head of Joramco Academy, said: "With the MRO sector projected to continue growing steadily over the coming decade, the prospects offered by a career in this field are outstanding.
"As the largest independent MRO in the region, we at Joramco are particularly well-equipped to offer our experience and expertise to the next generation of aircraft technicians, and we are eager to pass down these insights to our students."
Joramco Academy has ambitions of supplying technicians for the regional as well as local market. It's a goal shared by Magnetic MRO in the Baltic and Nordic region.
Krinpus said the Estonia-based MRO set up its own training facility and vocational training programme in 2018 to tackle the shortage of skilled workers. So far two cohorts have graduated and gained their licences, another is about to graduate, while a fourth starts the innovative two-year programme in early 2022.
An EASA Part 147-approved training organisation, Magnetic is positioning itself as the region's preferred apprenticeship and internship provider – "basically a teaching MRO", said Krinpus.
Magnetic hopes to make the programme bigger, better and cross-border. It's heading in the right direction: the programme took the 2020 European Vocational Skills Week award for training at work.
Stay up to date
Subscribe to the free Times Aerospace newsletter and receive the latest content every week. We'll never share your email address.