Surprise, surprise..!
Unexpected partnerships sealed and agreements signed in recent months point to a shifting approach to the MRO industry in the post-Covid world.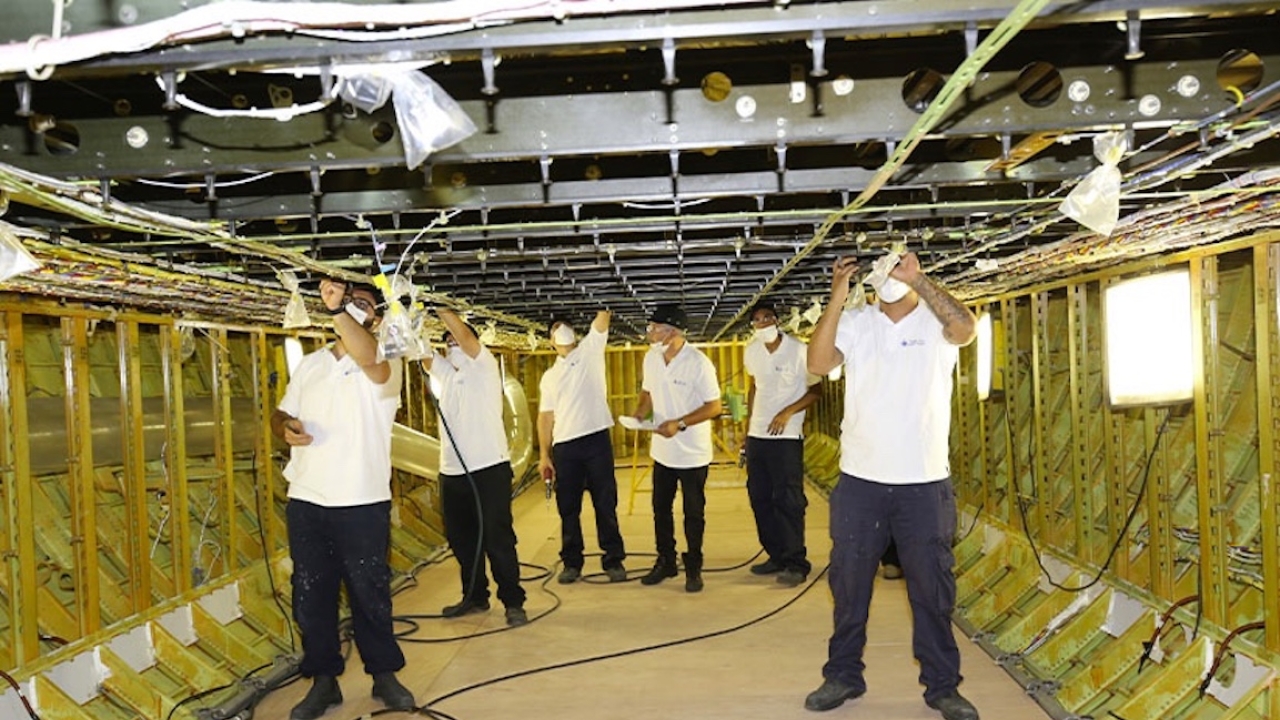 As the MRO sector slowly claws its way toward levels of business last seen in 2019, the more nimble and innovative companies have been making headlines with surprise deals.
Arrangements that initially sound unlikely – such as a line maintenance partnership involving Dnata, the Dubai-headquartered ground services giant – on closer inspection show imaginative logic.
In Dnata's case, the agreement with Global Jet Technic (GJT), an independent line maintenance organisation based at Dubai International Airport, effectively creates a one-stop shop of ground-handling, cargo and technical services at Dubai airports.
A bigger surprise was Etihad Engineering's announcement in August of a strategic partnership with Israel Aerospace Industries (IAI), made possible under the 2020 Abraham Accords, to set up a passenger-to-freight (P2F) conversion programme in Abu Dhabi for Boeing 777-300ERs.
The programme, which is expected to launch in early 2023, builds on work by IAI and GE Capital Aviation Services (GECAS) undertaken in anticipation of a boost in demand for wide-body, long-haul freighters.
Tony Douglas, Etihad Aviation Group chief executive, said the Boeing 777-300ERSF is "a technological breakthrough, given that it's the first in its size category to offer extensive cargo solutions. Not only do we see the demand, but we view it as a greener, more profitable, highly innovative solution for our airline customers, and an excellent way to drive value for our business."
In the initial stage of the partnership, Etihad Engineering plans to run two conversion lines accommodating multiple aircraft conversions per year. A spokesman said it was "too early to speculate" on the intentions of the parent company, Etihad Airways, with regard to its own fleet of 777s, which are due for retirement.    
Maria Sebastian, the MRO's head of transformation, business development and strategy, said the conversion facility will be in addition to Etihad Engineering's existing infrastructure and will not displace any other functions or capabilities. "We will continue to produce 1.5 million man hours per year," she said, adding there will be "some recruitment" involved.
Amman-based Joramco and VD Gulf (UAE) of Sharjah surprised the regional MRO community with their cooperation agreement, which will aid the two independent companies in expanding their capabilities, while encouraging and promoting sustainable development for both. Their plan is to "optimise their synergies for a one-stop-shop unscaled customer experience".
Jeff Wilkinson, Joramco chief executive at the time, said the agreement points the way to "the future of the MRO industry in the region". The market, he added, "is big enough for both of us; we see opportunities in cooperation".
His counterpart at VD Gulf, Mikhail Khoroshaev, said it was "prudent", particularly in the aftermath of Covid-19, to follow the example of other industries and work together to "open new frontiers globally" for both partners.
Wilkinson viewed the 'east-meets-west' nature of the new partnership as a "win-win". VD Gulf's eastern background has left it with "skills we don't have, and we have skills they don't have. We can complement each other."
Both organisations are European Aviation Safety Agency (EASA)-approved; Joramco is Federal Aviation Administration (FAA)-approved, while VD Gulf holds approvals from several eastern European aviation authorities.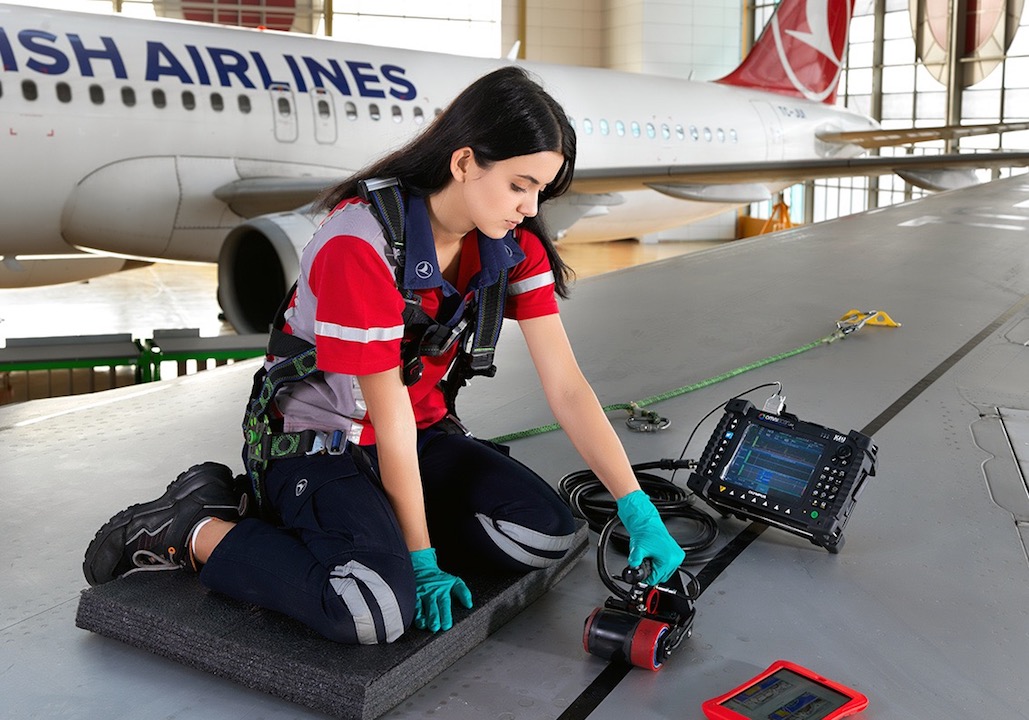 Turkish Technic has, until recently, been pre-occupied with its move to the new Istanbul Airport. Following the completion of that with the Turkish regulator's approval in June, the MRO turned to strategic international expansion in Asia-Pacific with a heads-of-agreement with Sapura Technics of Malaysia.
Sapura, itself a Part 145 MRO service provider based in the southern city of Johor, focuses on narrow-body types. The tie-up furthers Turkish Technic's ambition of becoming an active player and in a market considered the fastest-developing in the world.
İlker Aycı, chairman of parent Turkish Airlines, said the MRO was "continuously evaluating" the investment opportunities in the Asia-Pacific region.
"We believe that these investments will be of great importance for our company and our country's civil aviation [sector] in terms of achieving our company's goals of increasing its market share in the global MRO market."
In Dubai, Dnata's Tim Walker, vice-president, commercial and business development, said the global air services provider views the partnership with GJT – described as a referral agreement – as "another tool in the toolbox".
"We already offer an extensive range of technical services," he said. "What we were interested in was giving our customers a competitive proposition to centralise their local operations."
There is demand, he said. Operators had been looking at their outstation cost base well before the pandemic, which simply accelerated a trend, creating "a growth opportunity" for the right partners.
While it was too early to speculate on how much of the Dubai line maintenance market might go to GJT, Walker said the skills and expertise across both organisations meant they would be ready for the recovery when it came.
"One of our goals is to be innovative – to anticipate change, to be primed and ready when it happens," he said. "We're focused on being fit for the future."
Captain Khamis Al Kaabi, chairman of GJT, had approached Dnata "to add scope" to its ground-handling business – "to complete their package" with GJT's Part 145-approved line maintenance capabilities at Dubai International Airport.
"We're looking at Dnata as a strategic partner," said Al Kaabi. "We're trying to build up our line maintenance. Long term, we need to set up as an MRO [for heavy maintenance] somewhere in the UAE."
That would fulfil his personal ambition to become "the first local guy" to establish a standalone independent MRO operation, for which he sees "a big gap" in the UAE.
The referral agreement, secured with the "directives and blessings" of HH Sheikh Ahmed bin Saeed Al Maktoum, chairman and chief executive of the Emirates Group, started bearing fruit almost immediately, with GJT engineers performing transit checks. This was new business and not work taken from other MROs.
"We always stand a chance to compete to get a contract," said Al Kaabi.
As the pandemic started to bite, in March 2020, GJT approached several global airlines with an offer to support them free of charge "because all of us are impacted". The trust gained through that initiative has helped raise GJT's profile and reputation.
It has also helped propel GJT further afield. Through its relationship with Emirates and other UAE airlines, GJT is planning on expanding to Ghana and Sudan, where its line maintenance station opened in September.
Stay up to date
Subscribe to the free Times Aerospace newsletter and receive the latest content every week. We'll never share your email address.