Pillar talk
Ethiopian Airlines Group and Boeing have signed a strategic memorandum of understanding (MoU) enabling them to transform Ethiopia as an aviation hub.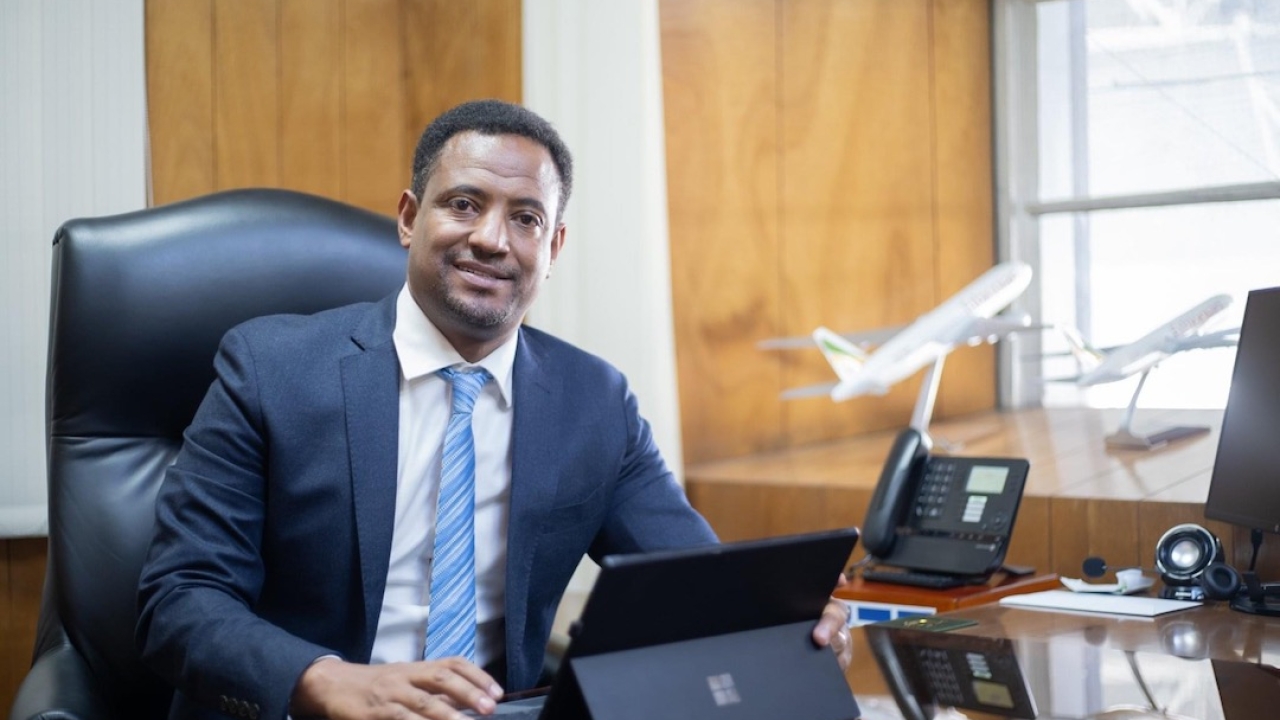 According to Ethiopian Airlines chief operating officer, Retta Melaku, the MoU has four pillars.
The first is industrial development in Ethiopia that focuses on the establishment of an aerospace industry in the country. "We will work to establish different manufacturing sites," Melaku said.
The second pillar is advanced aviation training that will look to create new pilots, technicians and engineers.
The third focuses on educational partnership. Ethiopian and Boeing will collaborate to transform the Ethiopian Aviation Academy into a global-standard university that would serve both Africa and the Middle East.
The last pillar is leadership development. "As you know, in Africa the biggest challenge is lack of qualified and competent leadership. In our partnership with Boeing we anticipate to develop the next generation leadership for African aviation industry," said Melaku. "Ethiopia is the biggest airline in Africa. In addition to serving our valued passengers, we believe that we should develop the aerospace industry and exploit the untapped potential of Africa and contribute to the rise of the African economy by using aviation as a tool."
Established in 1962, Ethiopian MRO and Engineering Services has a rich experience of maintaining and repairing Boeing aircraft.
The MRO centre has six modern maintenance hangars and engine, component, avionics and mechanical shops. It also maintains Q400s and Airbus A350s.
The centre provides maintenance services for airlines in most African countries and to some Gulf carriers.
As part of its growing relationship with Boeing, in 2009 Ethiopian Airlines established a small aerospace manufacturing plant at its hub at the Addis Ababa Bole International Airport, which was capable of producing wire harness kits that are installed in all Boeing aircraft.
"We manufacture this wire harness and supply to Boeing. Actually, we are one of the best suppliers," explained Melaku.
In 2017, Ethiopian agreed to expand the manufacturing capability. Instead of supplying only wire harnesses, it began producing small panels and other various aircraft components. "This is the first step we took to establish to an aerospace manufacturing industry with Boeing," Melaku said.
Kidus Melkamu, Ethiopian Airlines MRO managing director, said the Ethiopian aerospace manufacturing industry had now started working with Boeing to provide wire and wire bundles for the B777X-Boeing's newest aircraft.
According to Melkamu, Ethiopian has established a joint venture with Sky Techno to manufacture insulation blanket, which is placed in the cabin and fuselage sidewall and insulates against the outside cold while suppressing engine noise.
"We manufactured one set of insulation blankets for B777 aircraft and Boeing is very satisfied with the quality. The second round is on the final stage. So we want to expand this business," Melkamu said.
Recently, the MRO centre has received certification from the European Aviation Safety Agency (EASA) that authorises it to design small aircraft parts and do some modification work. "We are now a design-approved organisation and can make limited minor cabin changes. We are working to develop our designing and manufacturing capability," Melkamu said.
"We want to manufacture high-quality products, maintaining international quality standards in accordance with safety regulations and requirements," he added.
According to Melkamu, in addition to the MRO service, the aerospace manufacturing industry would be another line of business that could generate significant revenue.
Stay up to date
Subscribe to the free Times Aerospace newsletter and receive the latest content every week. We'll never share your email address.