Partnerships remain key for MRO's big players
Consolidation and increased collaboration in the wake of the pandemic is less a result of the current disruption and more an acceleration of a pre-existing trend. Chuck Grieve reviews the MRO picture.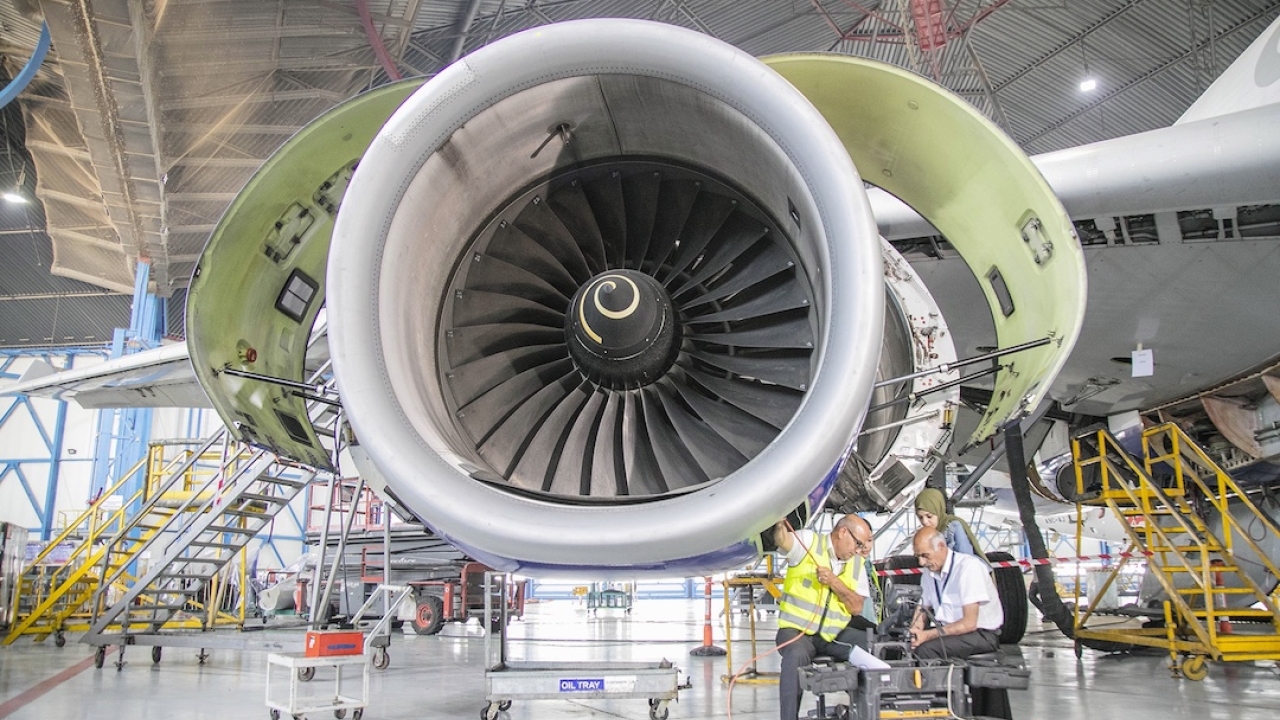 The current situation is going to force some MRO players to join forces to survive. That's the view of industry veteran, Kadri Muhiddin, chairman and chief executive of AMAC Aerospace, who views mergers and acquisitions (M&A) as a "kind of helping hand to keep the industry going".
Whether it's M&A or partnerships of independents, this generous point of view goes to the heart of the difficult question of right-sizing in the face of customer cash-preservation strategies.
Consolidation is a key lever to rationalising overcapacities where there is a "clear need", especially at the MRO and tier-2+ level, said Manfred Hader, senior partner at global consultancy, Roland Berger.
Given the drop in demand as a result of Covid-19, it is "unsurprising" that consolidation is high on the list of emerging trends, he added.
A similar picture is painted by Johann Panier, a senior vice-president with Air France Industries KLM Engineering & Maintenance (AFI KLM E&M). "The market is changing completely," he told travel data and analytics specialist, Cirium, in an interview.
As airlines replace aging aircraft, MROs will need to speed up development of the technical capabilities for new-generation equipment to "go on the next-gen aircraft as soon as possible.
AFI KLM E&M launched a new nacelle overhaul business last spring with US-based Triumph. It complements the group's other nacelle activities, including the dedicated repair shop in Dubai, Aerostructures Middle East Services (AMES), jointly owned with Safran.
Nacelles also figure in a new memorandum of understanding (MoU) between Joramco and Lufthansa Technik Middle East (LTME) – the first between the companies – signed at MRO Middle East. The agreement gives the Amman-based Joramco the support of LTME to enhance its in-house capabilities.
In return for providing technical expertise and MRO solutions, LTME gains a site to relocate spares for consignment stock and repair capability.
It's one of many recent agreements concluded by Lufthansa Technik as the company trades its way out of what its chief executive, Dr Johannes Bussmann, called the "toughest year in the company's history".
As Joramco's preferred MRO service provider for nacelles, LTME stands to gain business, while ultimately benefiting Joramco's end-customers by providing airline companies a cost-effective solution.
Jeff Wilkinson, Joramco chief executive at the time of the announcement, called the agreement "a significant step forward and the start of what is sure to be a highly productive and beneficial partnership for both companies".
Established relationships are important for continuity of supply and retention of skills. In the case of Turkish Aerospace Industries (TUSAS), the Ankara-based systems designer and manufacturer, a long-standing partnership with Boeing has led to a new contract to manufacture fan cowls for the Boeing 737.
The agreement expands the portfolio of Boeing products manufactured by TUSAS in an industrial collaboration that the partners say supports the 737 programme's performance and affordability.
TUSAS has also earned a position alongside about 140 other suppliers on the prestigious Boeing premier bidder program, which recognises the consistent high performance of suppliers.
Meanwhile, Boeing also renewed a tailored parts package agreement with Turkish Technic, extending the MRO operator's current contract by three years. The agreement covers more than 9,000 part numbers and includes items sourced through the original equipment manufacturer (OEM) and its partners.
Aysem Sargın, managing director of Boeing Turkey, said: "Turkey is one of Boeing's strategic growth countries, and we see tremendous potential for the country to contribute to the global aerospace industry as an industrial and technology partner."
One company that has bucked the trend by actually expanding its business during the last year is AMAC Aerospace, the MRO and VIP completions specialist.
While none of this growth had earlier been through M&A, Muhiddin said AMAC Aerospace recently acquired Gamit Ltd, an asset management and technical support specialist based near Stansted Airport in the UK.
"Also before the end of this year we'll see AMAC Aerospace entering the Saudi Arabian aviation market," he added.
Stay up to date
Subscribe to the free Times Aerospace newsletter and receive the latest content every week. We'll never share your email address.