Grounds for concern
Grounded aircraft are the last thing an airline needs or wants, yet two-thirds of Nigeria's national fleet finds itself in that predicament.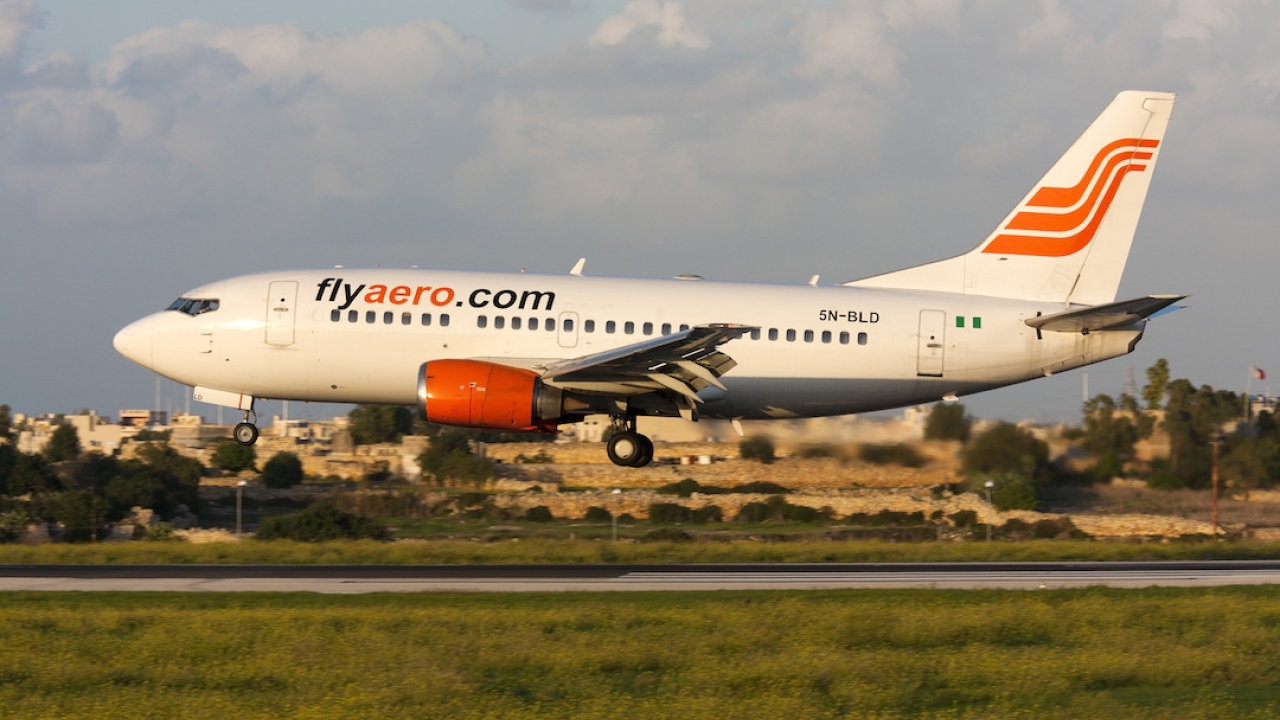 Nigeria had the dubious distinction of topping the global list for grounded commercial aircraft in June, with 64% of its total national fleet – 79 of 123 aircraft – out of service.
The list, compiled by Ch-aviation, put Hong Kong second and Iran third at 62% and 52% respectively. South Africa was ranked fifth and Kenya eighth.
Industry observers have suggested the situation is down to Nigeria's becoming a junkyard of old and obsolete types. Such aircraft, easier to obtain at often give-away prices, are expensive to maintain and operate.
For example, for Boeing 737 Classics, the cost of heavy maintenance checks – most of which are beyond the range of African maintenance, repair and overhaul (MRO) facilities – is between $2 million and $3 million per aircraft.
The International Centre for Investigative Reporting (ICIR) said Nigerian Aviation Minister, Hadi Sirika, deplored the situation, quoting him as saying: "The choice of equipment speaks to the professionalism in the industry."
Based on Planespotter reports, the ICIR said Boeing 737-300/400/500 examples dominate the fleets of the majority of Nigerian airlines, a factor that "cannot be ignored".
The industry, on the other hand, regularly complains about a lack of government support and long-term vision for aviation.
Rabiu Yadudu, managing director of the Federal Airports Authority of Nigeria (FAAN), told delegates to the FAAN national aviation conference that the $2.5 billion spent on MRO in 2021, had it been invested in-country, would have resulted in opportunities for Nigerians to be trained and employed in aircraft maintenance.
The African aviation sector operates in one of the highest cost environments in the world. At the best of times, these conditions limit the ability of domestic airlines to grow – even to survive.
One of the factors leading to decisions, such as that of Aero Contractors in July to temporarily suspend operations, was an inability to access sufficient foreign exchange to pay for regular maintenance, leaving aircraft stranded abroad.
The Lagos-based airline and MRO said in a statement: "This decision was carefully considered and taken due to the fact that most of our aircraft are currently undergoing maintenance. We are working to bring these aircraft back into service in the next few weeks."
Significantly, the Aero Contractors statement said that the activities of AeroMRO, its approved maintenance organisation, would not be affected.
Speaking earlier, Captain Abdullahi Mahmood, managing director of Aero Contractors, repeated the mantra of domestic versus foreign checks: "The good thing about having MRO [in Nigeria] is that you are not only going to be maintaining your own fleet; other Nigerians and the whole of Africa will come here."
He suggested a vibrant MRO industry could even turn the crippling capital flight around for a positive foreign exchange balance.
Where industry can help itself is in increased cooperation and collaboration, something the African Airlines Association (AFRAA) has long advocated in all areas, including the full utilization of existing training centres and experienced trainers on the continent, shared maintenance facilities and pooling of resources.
Although it was frequent disruptions in flight schedules that provided the impetus in March for forming the spring alliance in Nigeria, its founding members – Aero Contractors, Air Peace, Arik Air, Azman Air, Max Air and United Nigeria – hope it will appeal to other regional carriers enough for them to join. In time, it could encompass MRO.
Isaac Balami, managing director and chief executive of Seven Star Global Hangar, who also chairs the Association of Aircraft Maintenance Organisations of Nigeria (AAMON), said: "It pains me to see more than $1 billion wasted every year on MRO work abroad.
"We export our jobs everywhere when we have competent hands in-house that can do these things. The enabling environment is what is lacking.
"The point is that we need a sustainable structure in place to support businesses."
MRO, he added, was the 'poor relative', continually ignored by government. "When the authorities acknowledge that billions of dollars have been lost to maintenance, the question I ask myself is: 'If the government knows that, has it ever supported us?'"
The answer, he suggests, has to change.
Stay up to date
Subscribe to the free Times Aerospace newsletter and receive the latest content every week. We'll never share your email address.