Ethiopian and IAI share the load
Ethiopian Airlines Group has established a centre – said to be the first of its kind in Africa – to convert B-767-300 ER passenger aircraft to dedicated freighter services in a partnership agreement with Israel Aerospace Industries (IAI).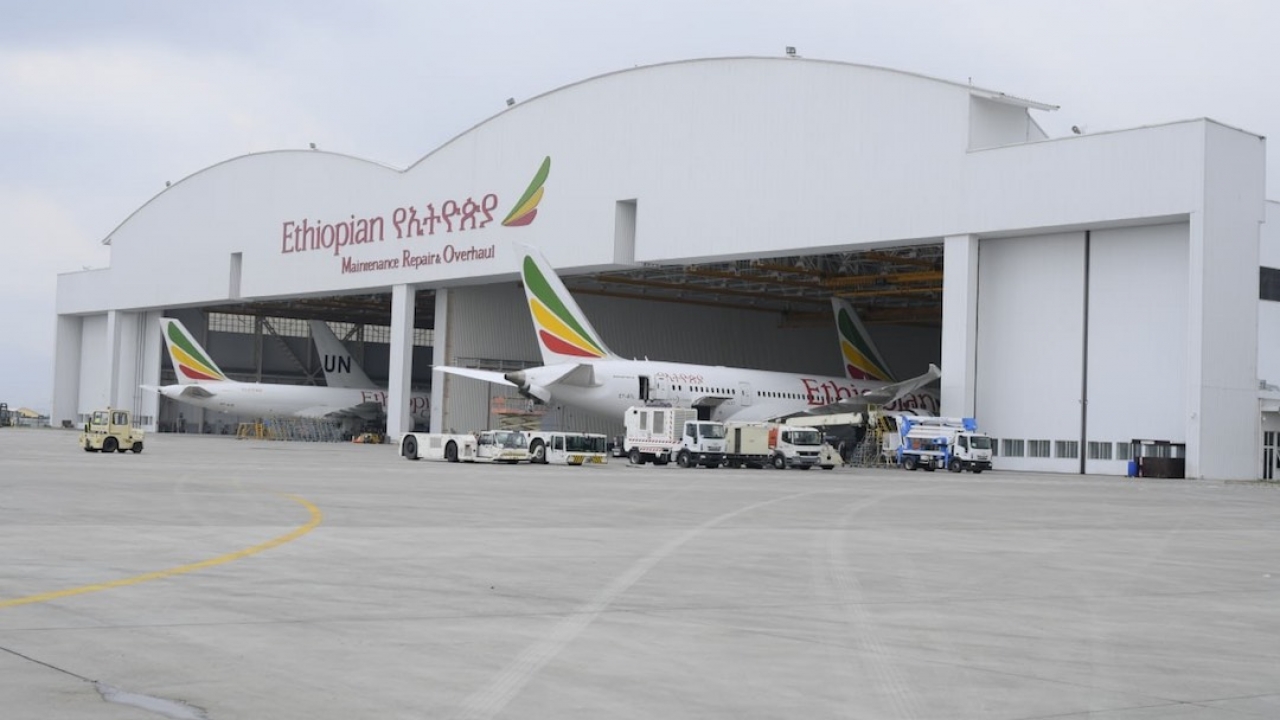 The B767 conversion centre has been established at the Ethiopian Airlines hub in Addis Ababa. It was due to start working on its first aircraft as African Aerospace was going to press.
IAI is a certified MRO service provider that designs and undertakes cargo conversion works. It already operates existing conversion sites at its campus in Ben Gurion International Airport and in Mexico.
The Ethiopian MRO centre is a full-fledged aircraft maintenance and engineering facility certified by both the European Aviation Safety Agency (EASA) and the Federal Aviation Administration (FAA). It is also recognised by leading aircraft manufacturers, including Boeing and Bombardier.
Ethiopian Airlines Group CEO, Tewolde GebreMariam, said that, in line with the organisation's diversified aviation business model of 'vision 2025', the airline has been growing its cargo capacity in fleet, ground service infrastructure, and cargo connectivity network.
"Accordingly, we are partnering with IAI, one of the global technology leaders in the aerospace industry, in building a cargo conversion centre in our MRO facilities in Addis Ababa," he explained.
The cargo conversion centre was due to begin its first business with three Ethiopian Airlines-owned B-767-300 aircraft. After that, it will expand its services to all airlines in Africa and the wider region.
IAI will send customers to Ethiopia's new facility once it successfully completes the conversion of the three B767-300s.
"We are very happy that we are able to collaborate with IAI to enable us to expand our cargo and logistics services," said Tewolde. "We are already the largest and leading cargo network in Africa. The capacity-building will also help us expand our MRO services with cutting-edge technology and knowledge transfer."
Kidus Melkamu, managing director of Ethiopian MRO Services, said all the necessary tools for the conversion unit had been manufactured in the MRO centre. "We are scheduled to start the first conversion work in September," he added.
Yossi Melamed, IAI's executive VP and general manager of the aviation group, said his company was witnessing a sharp rise in demand for cargo aircraft as a result of the increase in e-commerce, which had reached record levels during the Covid-19 pandemic.
"IAI has an excellent reputation as a conversion centre of passenger-to-freighter aircraft and we are constantly receiving requests to open such facilities in more and more locations around the world," he added.
Last year Ethiopian MRO, using its internal capacity, temporarily converted 25 of its passenger aircraft to freighters to boost its cargo capacity as demand to transport emergency medical supplies soared.
Ethiopian Airlines MRO Services began as a small maintenance centre when the national airline started operation in April 1946. It has now evolved to become one of the best MRO centres in Africa.
Today it is one of the Ethiopian Airlines Aviation Group's seven strategic business units.
Staffed by more than 1,500 aircraft maintenance technicians and engineers, Ethiopian MRO Services has six aircraft maintenance hangars and several engine and component shops.
It primarily serves the growing fleet of the national airline. Currently, Ethiopian operates more than 120 aircraft. Twelve of them are dedicated freighters – 10 B777 and two B737.
Ethiopian MRO Services annually generates more than $50 million from third-party business. Under 'vision 2025' it is targeted to achieve $520 million in annual revenue by 2025.
The Ethiopian Airlines Aviation Group has an ambitious plan to establish an aerospace manufacturing industry.
Its MRO centre has a small wire harness manufacturing facility that engineers and supplies wire to be installed in Boeing aircraft. However, now the national flag-carrier is planning to establish a full-fledged aerospace manufacturing industry that designs and manufactures various aircraft parts.
The airline hopes to manufacture and supply aircraft parts to global aircraft manufacturers, including Boeing and Airbus.
Stay up to date
Subscribe to the free Times Aerospace newsletter and receive the latest content every week. We'll never share your email address.