Bursting for the bubble...
Major developments in the Middle East MRO ecosystem, set against ongoing problems in the global supply chain, ensure lively discussions when this year's MRO Middle East exhibition opens on March 1.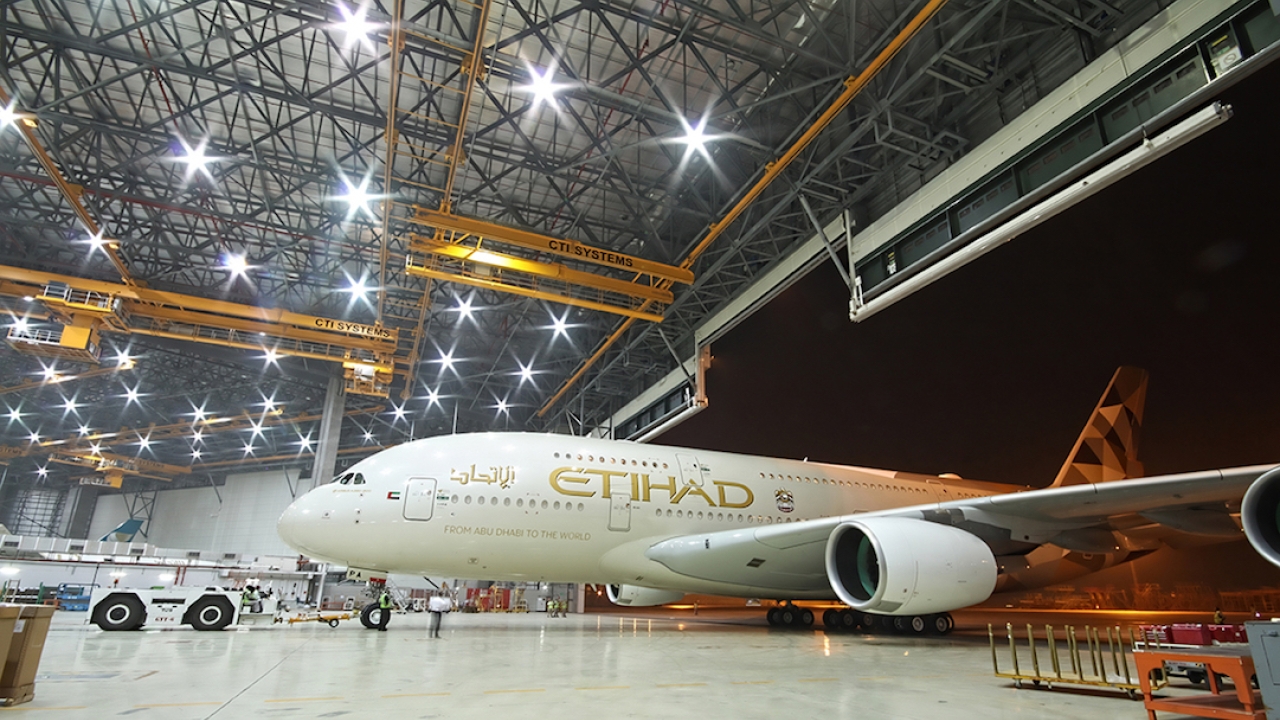 The MRO Middle East exhibition arrives at a time of dramatic change in the sector, as well as in aviation in general.
The two-day exhibition and conference, with the co-located Aircraft Interiors Middle East (AIME), takes place at the Dubai World Trade Centre. Organisers expect the show – the largest of its kind in the region – to attract more than 4,000 visitors.
Given the number of new aircraft orders in the region, changing patterns of travel, and ongoing supply chain and manpower problems rooted in the pandemic and exacerbated by the war in Ukraine, the stage is set for interesting times, like it or not.
Post-pandemic recovery hasn't gone smoothly for MRO. Dr Stuart Hatcher, chief economist of the IBA Group, observed that delays and costs "are still a problem".
"Lead times are improving but still way off relative to service level agreements, by up to three times," he said. "Parts pricing is recovering but not for things like engine life-limited parts (LLPs)."
Capacity is currently dominating discussions on MRO; there simply isn't enough of it.
Fraser Currie, chief executive of front-row exhibitor Joramco, sees opportunities for organisations with the right type approvals and the right people. Industry consensus, he said, is to "keep building" to be ready for the "long bubble" of work on the coming fleets of new aircraft, notably those of Saudi Arabia.
Big players are getting bigger. Saudia Aerospace Engineering Industries (SAEI) turned heads last year with the size and scale of its new MRO village, an ambitious project being built at Jeddah's King Abdulaziz International Airport (KAIA).
Meanwhile, in Abu  Dhabi, ADQ, a diversified holding company and strategic partner of the emirate's government, is finalising a move to create a world-leading hub of MRO services, logistics, supply chain and advanced engineering capabilities by bringing four companies, including Etihad Engineering, under the umbrella of Abu Dhabi Aviation (ADA).
Should smaller players be alarmed? Analyst Jonathan Berger, managing director of Alton Aviation Consultancy, thinks not. "We would characterise the moves to expand capacity as simply meeting the growing demand for quality MRO services," he said.
For established independent MROs, such as Joramco, cooperation agreements suit the company's strategy of linking up with others "where we genuinely complement each other". He cited recently concluded deals with Spirit Aerosystems, an MRO Middle East sponsor, and CAE Aviation Maintenance Training. "Basically there is no need to reinvent the wheel when we can get best practice by cooperating."
But he cautioned that cooperation has to be beneficial for all; not all proposals will get off the ground.
One that remains grounded for Joramco is the idea of cooperation among the Middle East's big MRO players, floated in a leaders' panel at last year's exhibition. So far, according to multiple sources, the crucial win-win balance has proven elusive.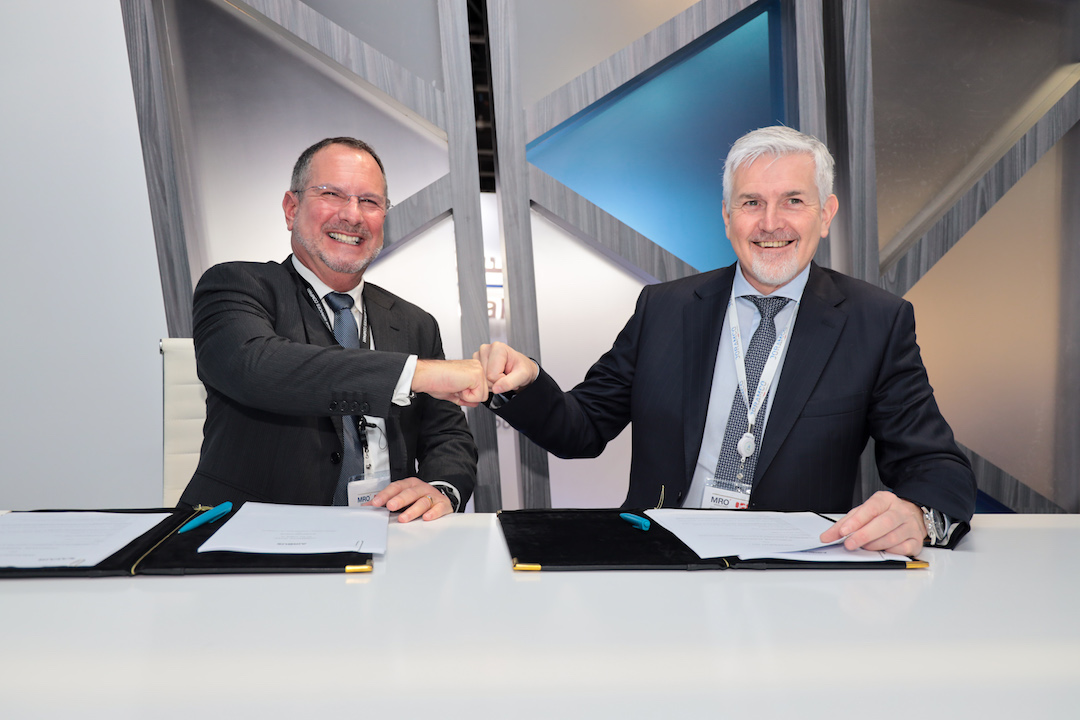 Working with like-minded companies is also the preferred path of exhibitor Sanad Aerospace, the Abu Dhabi-based engine maintenance specialist, as it looks to expand its global MRO network. Chief executive, Mansoor Janahi, said in an interview he expected to add CFMI to Sanad's comprehensive list of partnerships with major engine OEMs.
"Building on all these, and the strategic position of Abu Dhabi, we have a strategy to expand to a global MRO network in growing markets that we're not in today that can get us closer to our client base," he said. The Americas are firmly in his sights, but "these are evolving; there is no specific deadline".
Meanwhile, Walid ElKhafif, the recently appointed chairman and chief executive of EgyptAir Maintenance and Engineering (M&E), sees the "need to work collectively with partners to find solutions and steadily accelerate operations" in the face of global supply chain issues.
ElKhafif sees good potential for growth in Middle East and African start-up airlines, a market that Cairo-based EgyptAir M&E is well-placed to capture with its location, quality of workmanship and competitive rates. He said: "We look at the African continent as the MRO market of the future. It is a great opportunity to serve our African neighbours."
Airbus subsidiary, Satair, a regular exhibitor, is promoting its new one-stop shop for aircraft ground support equipment (GSE) and tools, one of a number of investments it made during the downturn.
Bart Reijnen, Satair chief executive, called it "our answer to the increased and very diverse market demand" from operators of mixed fleets, with 70,000 part numbers from 1,600 original equipment manufacturers (OEMs). The expanded tools offering covers the needs of all platforms from entry into service (EIS) to end of life.
Satair also responded to customer demand by launching the Satair Marketplace, a single portal for Airbus proprietary parts, other OEM parts, used serviceable materials (USM) and standard hardware.
Reijnen said Satair's customers will benefit from these investments and the company's significant increase in inventory and personnel as the industry transitions to the post-pandemic era. "We have the means to make a step-change in our customer satisfaction," he said.
Stay up to date
Subscribe to the free Times Aerospace newsletter and receive the latest content every week. We'll never share your email address.