Why Pilatus is a three-way winner
Pilatus Centre South Africa has a long and enviable track record as the sole distributor for the Pilatus PC-12 NG and Pilatus PC-24 in southern Africa.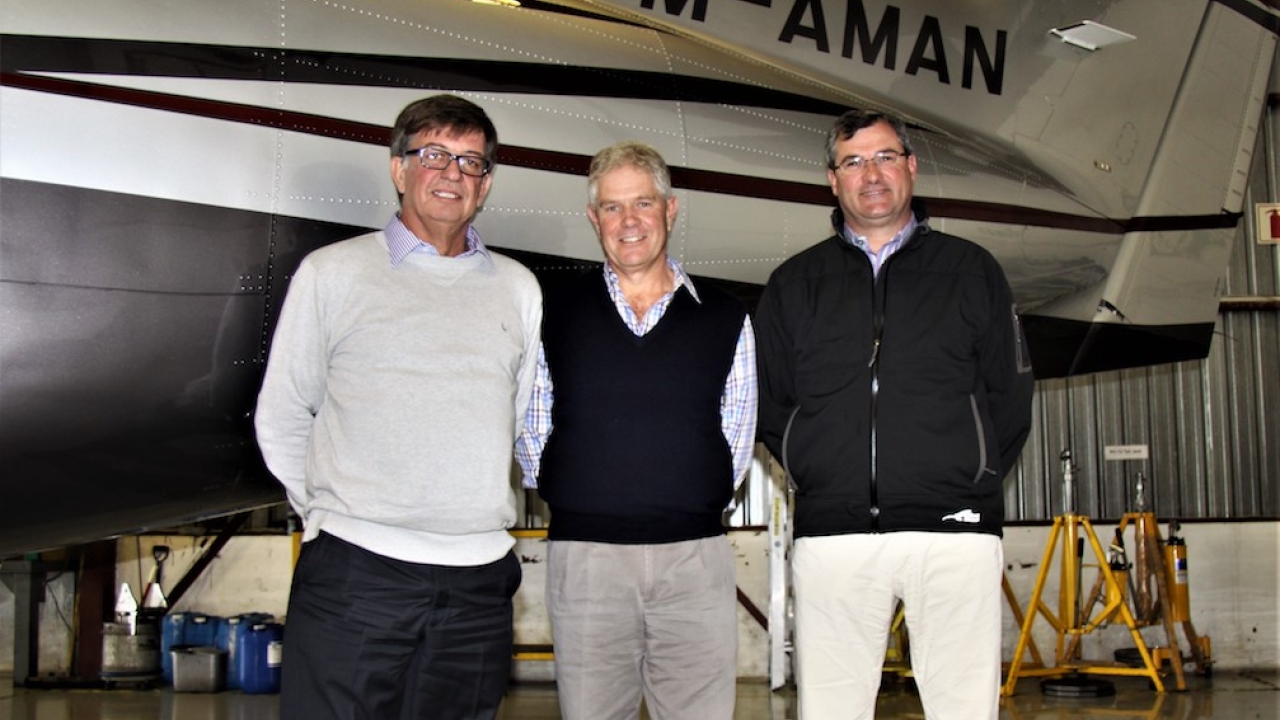 Gerry Wyss, marketing director, believes there are three main reasons why Pilatus has achieved market-dominating sales with the PC-12 single-engine turboprop and, now, the PC-24 jet.
"First is the product itself," he said. "Pilatus has a very high Swiss quality and an excellent safety record.
"Second is after-sales support. This is unsurpassed, with Pilatus having won the product support award in its category of general aviation turboprops for 22 years in a row.
"Third is the aircraft's ability to hold its residual value – the PC-12 exceeds all other makes in resale value."
So, are most PC-12s operated by the private sector, or have governments also come to appreciate the benefit of a single-engine turboprop?
"We have found that the sales are split 95% private/corporate and 5% government," said Wyss. "Both private/corporate operators and governments have come to accept single-engine turbine safety, especially in the light of Pilatus' excellent safety record.
"Since we started in 1995, we have sold and delivered in excess of 120 Pilatus PC-12s and, as of now, eight PC-24s."
The PC-24, with its rough field capability, might have been designed with African operators in mind but, as Wyss explained: "Some are reluctant to land an asset as valuable as the PC-24 on unprepared runways.
"However," he added, "others have opened their horizons and have gone to extremely remote and exotic places with the jet by using it for what it was designed for."
Both the PC-12 and 24 are particularly popular with mining and transport companies and Wyss said the centre was seeing a boom in both sales and enquiries.
"Africa as a whole was hit hard by Covid-19 and has been slow to recover," he said. "The airlines, in particular, have been slow to get back into the market, which has been to our benefit as corporate aviation has had to fill the connectivity gaps left open.
"We are seeing the economic recovery gain increasing momentum – particularly on the back of higher resource prices and the demand for mining production. However, the current supply chain challenges are also holding back the economic recovery."
But could there be one new threat on the horizon? The Beechcraft Denali is backed by the huge Textron Corporation and has an all-new full authority digital electronics control (FADEC) engine. So could it pose a problem?
"The thing to remember is that the Denali is still a concept aircraft," said Wyss. "Cessna/Beechcraft may be a strong brand around the world, but we doubt that the Denali can take more than 25% of the market. If that is the case, it will not be a great return on investment for Textron shareholders.
"Regarding the new engine, my view is that the Denali has issues in marrying it into a new airframe. So, no, we are not concerned about a bit of what may only be possible competition from Cessna/Beechcraft."
Stay up to date
Subscribe to the free Times Aerospace newsletter and receive the latest content every week. We'll never share your email address.