Pioneering Kenya on the Eve of becoming upwardly mobile
A further demonstration of Africa's position in the vanguard of new-technology aerial solutions has come with plans for an urban air mobility scheme in Kenya.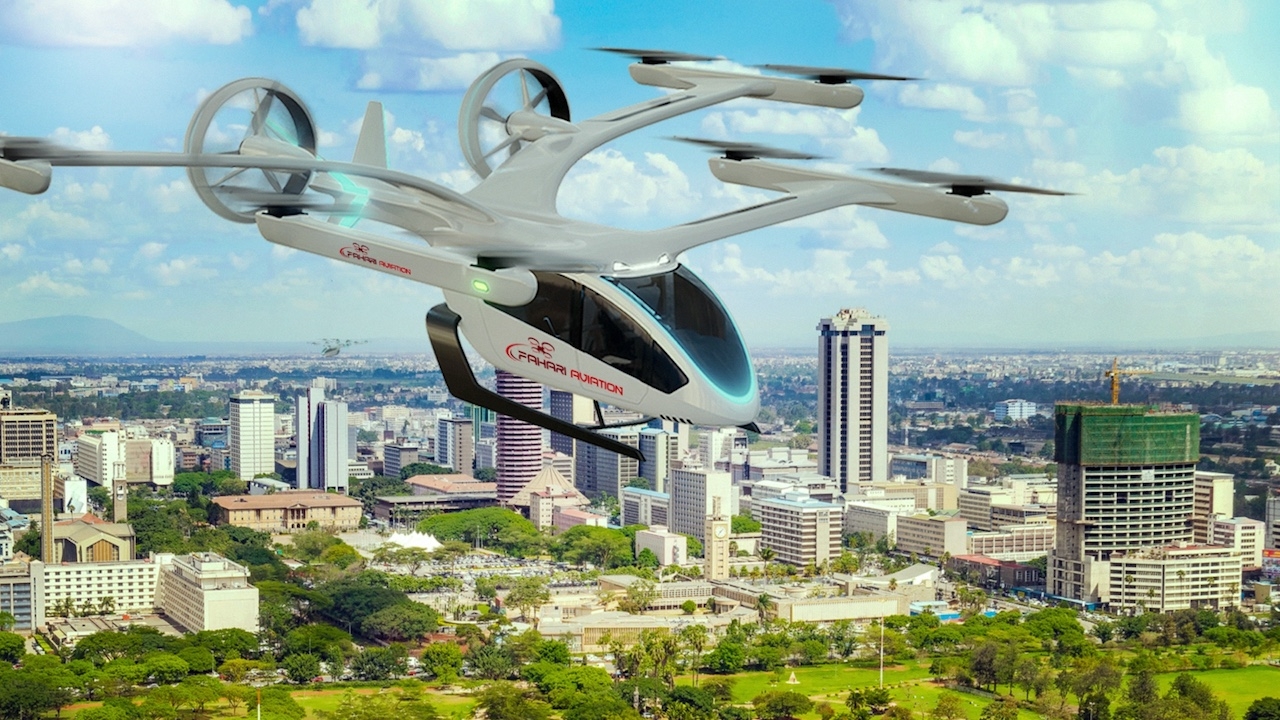 Urban air mobility (UAM) is widely expected to be the new face of aviation in the coming decade.
Small, ecologically friendly, possibly autonomously controlled air vehicles will deliver fly-when-you-want services to city dwellers across the globe.
Practicalities, such as possible congestion and safety in crowded air corridors above cities, where a collision could not only produce casualties in the aircraft involved but also on the ground, have still to be ironed out.
But news that Brazilian aerospace manufacturer, Embraer, is linking up with Kenya Airways to pioneer a new UAM system in the east African nation is another indicator of the continent's leading role in the field of next-generation aviation.
Five years ago, US start-up company, Zipline, began delivering urgent medical supplies by small aerial drones in Rwanda. Since then, it has expanded operations into Ghana and delivers more than 160 types of medical products to more than 2,500 hospitals and clinics within minutes, as opposed to hours by car or truck.
The company's drones have flown more than 12 million miles in Rwanda and Ghana, and made more than 180,000 deliveries.
The relative lack of surface infrastructure in large parts of Africa make this drone service particularly useful, but the continent is rapidly embracing new projects that will carry people, not just small packages of drugs or blood supplies.
The memorandum of understanding (MoU) signed between Kenya Airways and Embraer will see the airline (through its unmanned aircraft systems division Fahari Aviation) and the manufacturer (through its Eve UAM offshoot) developing operational models that will make UAM widely accessible.
The partnership will also establish a series of concepts and procedures to scale up electrical vertical take-off and landing aircraft, often abbreviated today to electrical vertical aircraft (EVA).
As part of this, Eve and Fahari's tasks will include collaboration on how to create an urban air traffic management system, while Fahari will help Eve's aircraft to be integrated into Kenya Airways' overall operations. This later point also poses challenges, given the completely different nature of mainline airline operations and the new phenomenon of ultra-small air vehicles carrying a few passengers.
"The creation of disruptive and widely accessible UAM solutions will help democratise mobility by making it more accessible and giving communities more options," said Eve's president and CEO, Andre Stein.
"With our aircraft and aerospace services backing, and Kenya Airways' innovative approach to air mobility, we are enthusiastic about opening this region to more sustainable and community-friendly air access for all."
Allan Kilavuka, Kenya Airways' Group MD and CEO, said that innovation was a critical element of the carrier's long-term sustainability, with Fahari Aviation at the forefront of exploring advanced technologies such as UAM.
If the partnership with Eve comes to fruition, passengers using a UAM to travel, for example, from Nairobi's Jomo Kenyatta International Airport to the city's downtown area, could transform a 90-minute road trip into a six-minute aerial hop.
In a further example of Kenya Airways' growing interest in unmanned vehicles, the airline has teamed up with UK company, Skyports, to launch a drone delivery service in the east African nation.
The collaboration brings together Kenya Airways' expertise in aviation services and Skyports' drone delivery logistics service, Delivery by Skyports.
The initial aim of the partnership is to explore the commercial viability and impact of a variety of medical, logistical, and inspection services alongside Kenya's leading public and private institutions. Target date for the launch of the first drone delivery flights is later this year.
Skyports has obtained regulatory approvals to fly the UK's first beyond visual line-of-sight medical drone deliveries, with operations currently under way. Similarly, it supported the UK Royal Mail's first drone parcel delivery service in Scotland in December 2020.
Stay up to date
Subscribe to the free Times Aerospace newsletter and receive the latest content every week. We'll never share your email address.