Mine your own business
As the Middle East region diversifies from its traditional oil and gas-dependent economies there are new opportunities for the rotary-wing sector.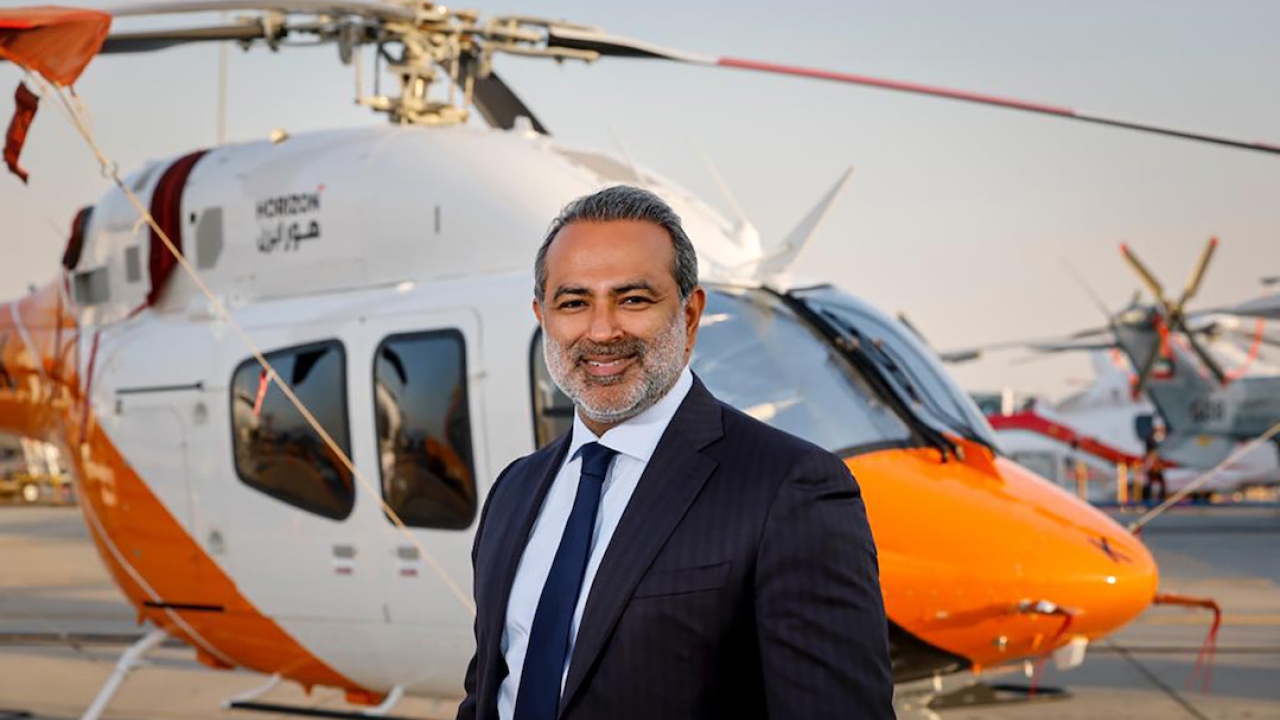 For more than half-a-century many MENA countries have depended on oil and gas for valuable export revenues – but things are changing as they turn their attention to investment in non-oil sectors, such as mining, to boost their economies.
And, according to Sameer Rehman, Bell's managing director, Africa and the Middle East, this could be good news for the Textron Aviation helicopter business.
"We have traditionally been the supplier of choice in the oil and gas market through the Bell 412, a legacy product, but also one that is advanced," said Rehman. "We have also be been focusing our innovation and energy into the Bell 525, and the world will soon see that aircraft both in the oil and gas and the VVIP space with great success."
With the UAE, Saudi Arabia and Qatar exploring with a number of international companies the potential of various mineral deposits, such as copper, silver, gold and iron ore, there are even more opportunities. Those heavily involved in the region's mining industry are constantly looking for new ways to streamline the process of transporting minerals to their desired locations, which is currently reliant on trucks.
Historically, the process of transportation has always faced challenges and delays, with many mines in inaccessible locations. With the use of digital technologies and unmanned systems such as drones, mining firms can seek to save time and money, while increasing efficiency in all aspects of their operations.
According to Rehman, helicopters like the Bell 505, can solve long-standing logistical challenges. These aircraft can be used to carry heavy loads and assist in the transportation of vital equipment to and from remote and difficult-to-access locations.
The capabilities of rotorcraft in assisting with complex and heavy logistical challenges come into play. The Bell 505 has a payload of up to 907kg and an altitude range of 22,500 feet (6,096 metres) thanks to its Arrius 2R engine.
The Bell 505's extreme towing capabilities, as well as its power-to-weight numbers, mean that it can operate at a lower cost than other, larger aircraft. This, in turn, offers a new solution for the mining industry in the Middle East region.
"It is a new segment, a growing segment. I think it's still in its infancy," Rehman said. "In the Middle East, where mining is taking front and centre stage, helicopter usage will rise. I think, as with most new entrants into a particular economy, it takes a little bit of time for people to realise there are more efficient and effective ways to do things."
While Bell is looking at new markets, it is also working on new technologies and sustainability. SAF is becoming standard for Bell equipment.
Rehman said that another transformative technology that could reshape the mining industry in the region is the use of uncrewed aerial vehicles (UAVs) in operations.
"UAVs have been used traditionally in geological mapping missions, but never to carry significant payloads," Rehman said.
In an effort to save time and costs, UAVs, such as Bell's autonomous pod transport (APT), might just be the answer. The vehicle is capable of autonomous flight, as well as taking off and landing vertically. It has demonstrated the ability to carry a payload of 110Ibs (50kg), offering a worthy solution for companies looking to transport goods away from mining sites.
"With the Bell 505, we have an aircraft that has shown time and again that it can be trusted to operate in high-risk locations and with heavy payloads, providing a capable machine for logistics operators," said Rehman.
"With APT and its autonomous flight capability and intuitive interface, the simplicity of operation means that it can go further, faster and carry payloads at increased ranges, all while saving time, cost and energy"
Stay up to date
Subscribe to the free Times Aerospace newsletter and receive the latest content every week. We'll never share your email address.