Surge in visitors spices up the travel market
The travel and tourism industry is recovering: international travel this year is expected to see strong growth, with the Middle East making its mark.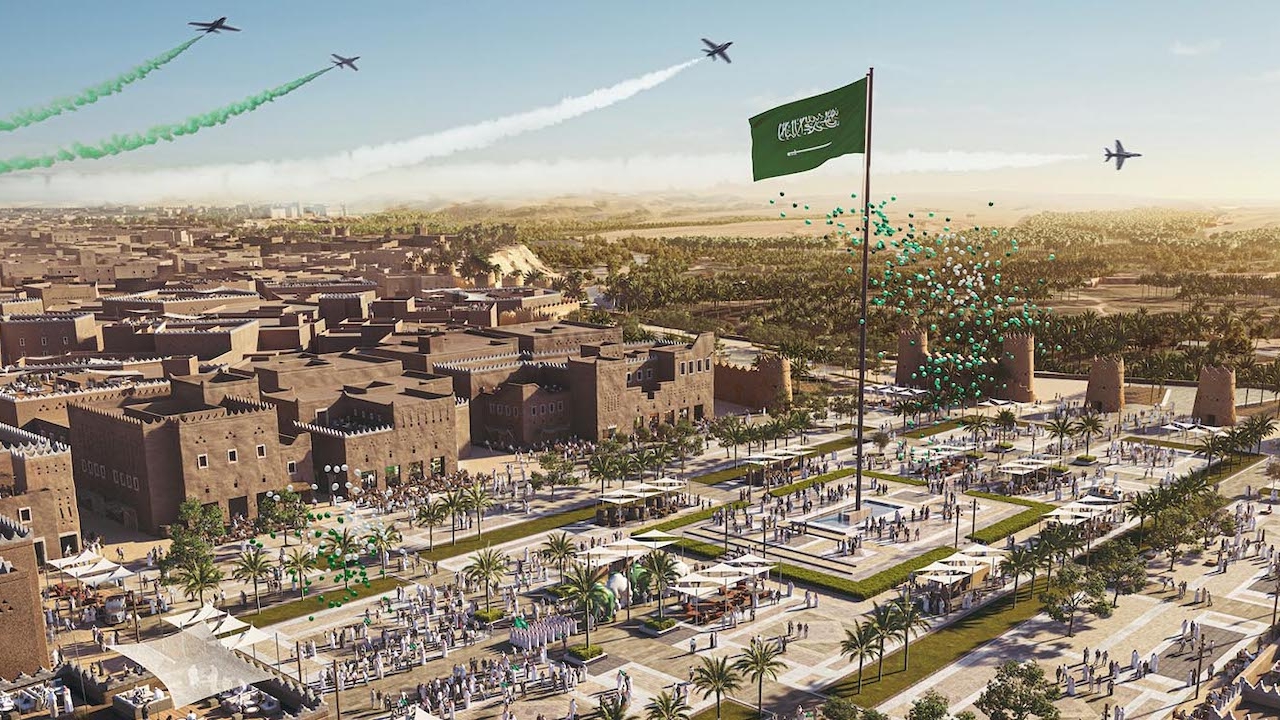 It's official: travel is back in business. For graphic proof, look no further than this year's Arabian Travel Market (ATM) that took place in Dubai in May and featured 1,500 exhibitors and representatives from 112 destinations.
ATM exhibition director Danielle Curtis said: "These figures are especially impressive given lockdowns were still taking place in China and other destinations.
"What's more, the development of the travel and tourism sector throughout the Middle East region shows no signs of abating," she added, pointing out that Gulf Cooperation Council (GCC) countries expected a 16% rise this year in the number of contracts awarded for hotel construction.
Despite restrictions on movement in China, the war between Ukraine and Russia –whose citizens have contributed to the numbers of tourists frequenting the Middle East – the region saw more than 44 million visitors in 2020.
Regional airlines are also now expanding their routes domestically and internationally, responding to growing demand in the face of economic pressures such as the cost of fuel.
Scott Livermore, chief economist of Oxford Economics, said during the opening of the ATM: "We expect oil prices to remain above US$100 a barrel for most of the year.
"This clearly pushes up the cost for all airlines and can translate into higher airfares, especially for long-haul flights.
"However, during the Covid-19 crises, people couldn't spend but households built up excess savings, which could cushion the impact of rising oil prices and also generate the ability for them to spend on travel."
The UAE still ranks as one of the top Middle East destinations internationally, with Dubai being the most popular due to its array of hotels, beaches and fine restaurants, plus reliable sunshine. And the emirate always has something new popping up to lure the tourist.
However, up the coast, the emirate of Ras Al Khaimah (RAK) is also proving a popular destination. RAK Tourism Development Authority has unveiled new offerings which will focus on sustainability, wellness and adventure. Over the next year the emirate will expand on its 6,700 hotel rooms, adding 2,000 more, including 100 on Jebel Jais, at almost 1,900m the highest point in the UAE.
Meanwhile, Qatar – which welcomed 2.1 million visitors in 2019 – has been busy building new hotels to deal with the expected surge in visitor numbers this November as the FIFA World Cup Qatar 2022 kicks off. FIFA said 17 million ticket requests have been received as of early summer.
Qatar's authorities are also adding new attractions and activities to what is already on offer, from galleries and markets to desert safaris and UNESCO-listed sites such as Al Zubarah Fort.
However, other Middle Eastern countries are popping up as popular destinations with something for everyone, from beach and city holidays to religious, ecotourism and wellness travel.
The Kingdom of Saudi Arabia is making a big impact after it opened to tourism in 2019, offering a diverse travel experience.
"Last year was remarkable for us," said Fahd Hamidaddin, chief executive of the Saudi Tourism Authority. "We hit a record high in domestic visits. We had 62 million visits in 2021 and funded more than US$8.4 billion in new projects from the Saudi Tourism Development Fund.
"We have also allocated 30% of Saudi land to be reserves and are committed to rewilding 21 species. Our target for this year is to reach more than 70 million visits."
Wellness and ecotourism are high on the Saudi agenda. The Diriyah Gate Development Authority (DGDA) announced its plans to transform Wadi Hanifa, near Riyadh and one of Saudi Arabia's most iconic oases, into a nature-based escape from the city.
Plans outline the restoration of two square kilometres of palm groves containing hundreds of thousands of trees from species native to the wadi. The redevelopment will feature new parks with walking trails, and biking tracks. Wellness spaces, activity zones and ecotourism attractions will be at the heart of its enhancement which aims to improve the quality of life.
The city of Diriyah is also set to become a 'foodies' delight' as Bujairi Terrace, part of DGDA, is developing a zone featuring 21 brands ranging from fine dining – with Michelin-starred restaurants including Hakkasan, Chez Bruno, Long Chim and Tatel – to local authentic Saudi cuisine.
Of course, religious tourism makes up a large part of the Kingdom's tourism figures with Mecca, Islam's holiest city, welcoming millions of pilgrims for the annual Hajj, which this year fell in July, or for Umrah, which can be undertaken at any time.
Aviation Source said Saudia, which has a dedicated Hajj business unit, was expected to operate a fleet of 14 aircraft, a mix of Airbus and Boeing types, on 268 international flights and 32 domestic to accommodate about 12% of the expected traffic.
After two "muted" Hajj seasons due to pandemic restrictions, authorities expected a rebound this year to around a million pilgrims.
Another country keen to promote its religious tourism, as well as put itself on the map as a 'new destination in the Middle East', is Iraq.
"Around 70% of our tourism is religious, with many visitors from Kuwait, Qatar, Saudi in particular," said Qaiser Tareq, chief executive of Orchid, the meetings, incentives, conferences and exhibitions (MICE) and tourism group.
Iraq is home to five cities considered holy by Sunni and Shi'a Muslims, including Najaf and Karbala. Said Tareq: "It's estimated that only Mecca and Medina in Saudi Arabia have more pilgrims than Najaf, one of the holy cities for the Shi'a."
Iraq has also seen an increase in general tourists, particularly from Europe and the USA, he said. "Iraq has been steeped in history for millions of years with sites such as the Hanging Gardens of Babylon."
Tareq said Iraq was now a safe country to visit; hotels were dropping the heavy security they once had as it was considered a "waste of money".
"As we all know, Iraq used to always be in the news for all the wrong reasons, but we really would not be promoting the country if it was not safe," he said.
The country is also developing more hotels to meet travel demand. Setting the standard is the five-star Baron in the heart of Karbala and near the holy shrines of Hazrat Imam Al-Hussain and Hazrat Imam Al-Abbas.
Imtiaz Muslim, vice-president and managing director of Dreshak Group, describes it as "one of the best hotels in the country as well as the region."
"Other hotels across Iraq are being developed, including in Baghdad – a city with great nightlife," he added.
Tourism comes in all forms and that includes medical tourism and spa retreats. And while the Middle East and North Africa have many good facilities, Middle Eastern tourists like to head to the cooler climes of Europe, especially in summer.
Among their options is Poland, currently promoting its 49 health resorts.
"Medical tourism develops dynamically," said Mariusz Arent, chief executive of the Proturmed Foundation and a Polish Tourism Organisation representative.
"In 2018, Poland received 182,000 foreign patients who came over for either dentistry, cosmetic surgery or plastic surgery. Foreign patients choose Poland due to professionalism of our medics and staff, as well as competitive prices. Even during the pandemic, this tourism sector was popular."
Asked why Middle Eastern travellers would choose a Polish clinic over their own, Arent said: "While the Middle East has these facilities, they're not as established as ones in Europe or the USA. Turkey offers good medical tourism as its government strongly supports it – like in Poland."
Comfort while recuperating away from the "stifling" weather of the Middle East is also a draw. With its mountains, forests, urban sanctuaries and natural-healing hot springs, Poland "is perfect for the Middle East patient or tourist."
Stay up to date
Subscribe to the free Times Aerospace newsletter and receive the latest content every week. We'll never share your email address.