Summit looking forward to the post-Covid era
The Aviation Africa Summit returns to Kigali in September. But what's in store for the continent's premier aviation event?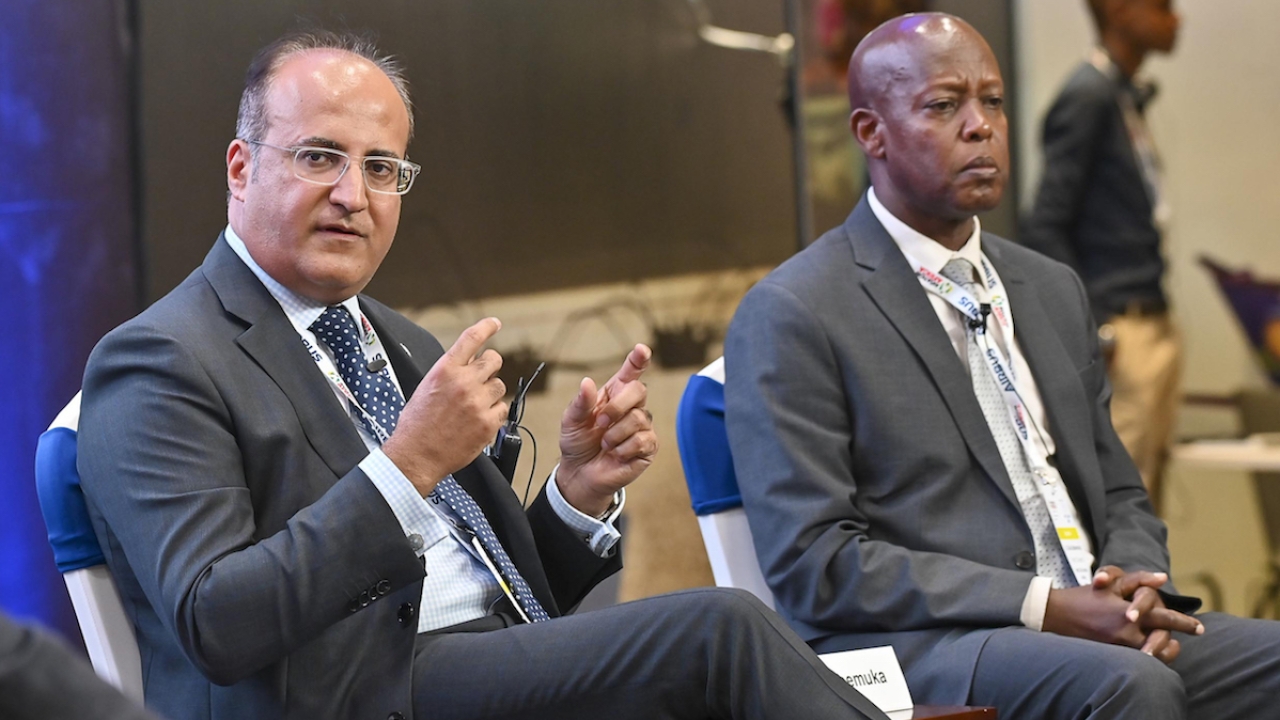 As the last Aviation Africa Summit & Conference closed in March 2019 in Addis Ababa, the Covid-19 pandemic was closing in.
Within days, countries began shutting their borders, airlines stopped passenger flights, and the world wondered if we would ever travel again.
Two-and-a half years later and the world will, indeed, be travelling – this time to Kigali, the spectacular capital of Rwanda, for the 2022 event.
The summit anchors to the Rwandan city every two years and had been planned to take place in the first quarter of 2022.
"There were still a number of issues with the virus. Rwanda had strong protocols in place and, working with our partners in the Rwanda Government and the civil aviation authority (RCAA), we made the decision to push back to September – it was the right decision," said managing director Times Aerospace Events, Mark Brown.
That decision has already been validated by sponsors, speakers, and delegates lining up to be involved as Africa opens its doors again.
The pandemic is still very much in the minds of all involved. Looking at aviation's resilience, recovery and growth in the post-Covid era, the conference is addressing many of the issues.
"Africa felt the impact of the pandemic more than many other parts of the world," said summit chairman, Alan Peaford. "It is not necessarily about how the airlines and aviation support businesses survived, but more about what lessons were learned."
The delegates will hear from key figures, including government ministers, airline CEOs, airport leaders, regulators… and even the president.
Since the last Aviation Africa in Kigali four years ago, Rwanda has developed closer aviation ties with the Gulf state of Qatar, with Qatar Airways Group heading a 60% stake in the currently under construction Bugesera International Airport, and a 49% stake in RwandAir.
Group chief executive, Akbar Al Baker, will be a key speaker at the summit and will face questions in an on-stage one-to-one interview with Peaford.
"There is a lot to talk about with so much happening in the aviation world and with Qatar at the centre of it," Peaford said. "We'll include everything from Qatar's ambitions for Africa, through to its issues with Airbus, the plans for the FIFA World Cup, and coping with sustainability targets."
Growth plans are key. Allan Kilavuka, CEO of Kenya Airways; Yvonne Makolo, CEO of RwandAir; and Sanjeev Ghadia, CEO of Africa's largest cargo carrier, Astral Aviation, will be heading an airline chief executive panel.
And, while many legacy carriers have stumbled, the way has been open for start-ups to begin their adventures too.
Gidon Novick, founder of LIFT, Kulula, and former CEO of Comair, headlines a panel looking at the challenge of entry barriers to the airline industry. He is joined by Nuno Periera, CEO of Bestfly, the rapidly expanding regional airline, helicopter operator, and business jet charter company in Angola. Leasing companies, bankers, consultants and manufacturer, Embraer, will also join the fray.
African Airlines Association (AFRAA) director general, Abderahmane Berthe; the International Civil Aviation Organization (ICAO)'s Barry Kashambo; and Nigeria's director general of civil aviation, Captain Musa Nuhu, will also be giving presentations.
Sustainability will be a major issue at the summit as Africa prepares for key events, such as the ICAO's triennial congress in Montreal, and COP 27 in Sharm el Sheik in Egypt later in the year, when the industry's plans to meet emission targets will be under scrutiny.
Issues on recruitment, retention, diversity and training will likely be emotive and controversial, while future flight discussions on innovation and how airlines can get involved in shaping the future will include delivery drone pioneers Zipline, Charis UAS, Rwanda's DG of civil aviation, Colonel Silas Udahemuka, and manufacturer, Airbus.
Africa's challenges for maintenance and other aviation support will see EgyptAir, SAEI, Krimson, and AFI-KLM coming together to stimulate discussion across the sectors.
Business networking and direct meeting will also take place and exhibition space is 90% sold.
Aviation Africa is also co-locating with the Union of West and Central African Airport Managers (UGAACO) airport conference and a meeting of air chiefs.
The event takes place on September 12-13 at the Radisson Blu hotel and convention centre in Kigali. Details can be found at http://aviationafrica.aero
Stay up to date
Subscribe to the free Times Aerospace newsletter and receive the latest content every week. We'll never share your email address.