AFRAA on alert for Covid's sting in the tail
Air Senegal hosted the African Airlines Association (AFRAA) 54th annual general assembly and summit (AGA) last month in the Senegalese capital.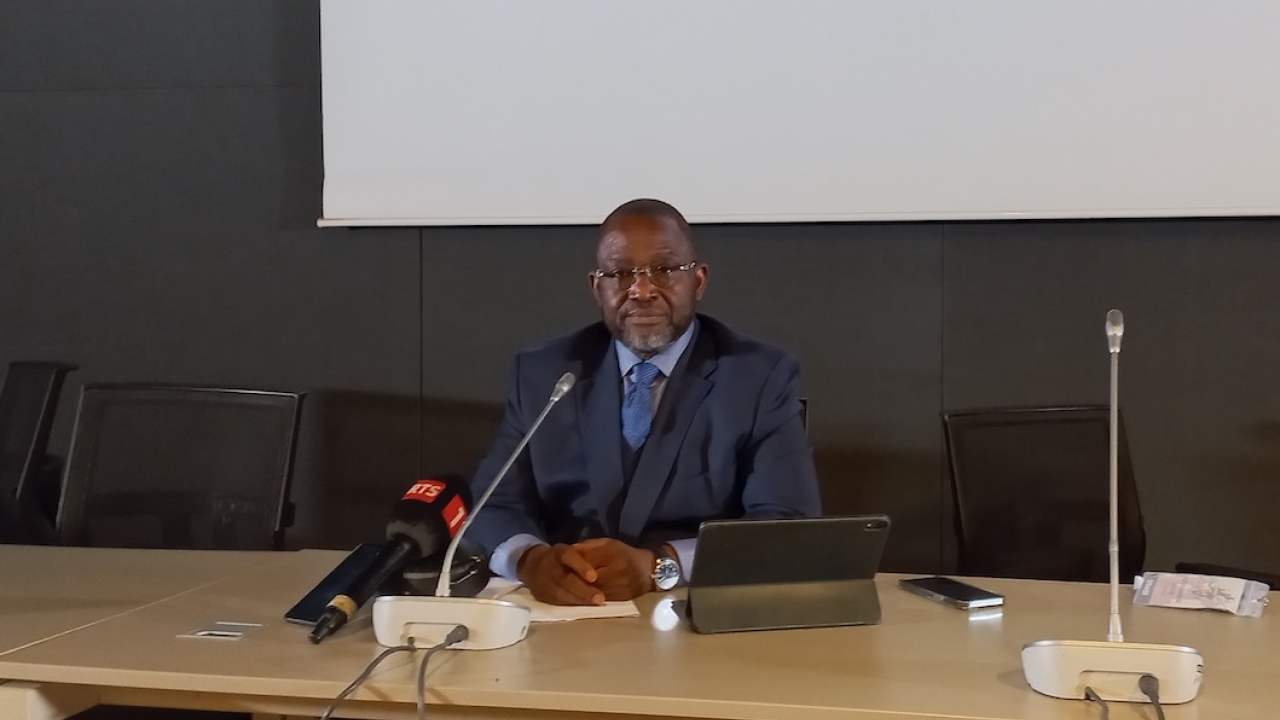 While portraying the current African air transport trends, AFRAA secretary general, Abderahmane Berthe, shared the view of most panellists that the Covid-19 pandemic is not over.
New variants are significantly affecting many countries, particularly in Asia.
The global economy slowed in 2022, growing by only 2.9% due to the conflict between Russia and Ukraine. After a nine-year contraction, Africa's GDP bounced back by 6.9%, mainly attributed to global demand, combined with the resurgence in household consumption and investment in most countries after restrictions were eased.
Recovery to reach the 2019 level is still under way throughout the African continent, even though airlines have reopened almost all international routes that were interrupted due to pandemic restrictions.
Some companies, particularly in west and north Africa, have even added new destinations to their network.
This analysis corroborates the International Air Transport Association (IATA) outlook. Global airline net losses are expected to reach $6.9 billion in 2022, a far more positive figure compared to the mid-year forecast of $9.7 billion. African carriers are expected to record a $638 million loss in 2022.
"African airlines should reduce their losses by about two-thirds, falling to $213 million in 2023. We see this being driven by a 27% rebound in passenger traffic and capacity increasing by 22%", said Kamil Al-Awadhi, IATA regional vice president for Africa and the Middle East.
"There has been good progress and we are expecting a return to profitability in 2024."
According to Berthe, the priorities are twofold: ensuring the sustainability of air transport in Africa and continuing to roll out its five-year strategic plan.
Last June, AFRAA organised a meeting, in collaboration with the African Aviation Group (AAIG), to sharpen its sustainability roadmap.
Its aims were ambitious and included: accelerating liberalisation to improve intra-African connectivity; improving guidelines and an economic regulatory framework to streamline taxes and charges; reducing taxes in the wake of the Russo-Ukrainian fuel crisis; eliminating custom duties on spare parts in accordance with the provisions of the Chicago Convention; standardising processes to grant flight permits; and increasing the efficiency of flight operations within the African airspace.
According to Randal Heisey, Boeing's managing director commercial marketing MEA & RCA, Africa will need more than 1,000 new aircraft over the next 20 years.
The leasing market is also picking up. According to a National Airways Corporation (NAC) spokesperson, there is "a gradual recovery in demand for new and used aircraft. However, the prices are rising, depending on the context. There is much interest and good opportunities in several African regions."
There have been fiery discussions around the single African air transport market (SAATM). According to Berthe, even though 35 states have signed the agreement, steps are not being taken for implementation.
"We cannot protect our own airlines and enjoy the benefits of liberalisation at the same time," he said.
AFRAA supports the initiative launched by the African Civil Aviation Commission (AFCAC) to work with states that are ready and willing to implement the Yamoussoukro Decision. More than 20 years after the signing of the SAATM agreements, Berthe says it's time to take action to ensure the sustainability of air transport in Africa.
Al-Awadhi agreed: "Liberalisation of aviation is the best way to achieve the roadmap. First, we must get the countries on the same level playing field. We must identify the specific needs in Africa, be it in civil aviation, airport, airlines regulations, and then smoothly go towards SAATM."
AFRAA has taken an initiative to narrate the story of African aviation, dating back to the 1930s with the setting up of the first African airlines. The first issue was released during its AGA.
AFRAA also welcomed four new members (Afrijet, Jambojet, Advantage Air, Dragon Fly Aviation) and four additional partners (NAS, KIU Systems, MixJet and Zenith Oil Terminals).
Uganda has taken over the AFRAA presidency. "It will be an opportunity for our aviation and tourism sectors to showcase the country's abundant biodiversity, colour, and serene beauty", said Jenifer Bamuturaki, Uganda Airlines CEO, and new AFRAA President.
The next AGA will be held in Uganda in November 2023.
Stay up to date
Subscribe to the free Times Aerospace newsletter and receive the latest content every week. We'll never share your email address.