WORLD CUP: Building a defensive wall against the rogue drones
Qatar is working with the US Department of Homeland Security to throw a security blanket around the FIFA World Cup.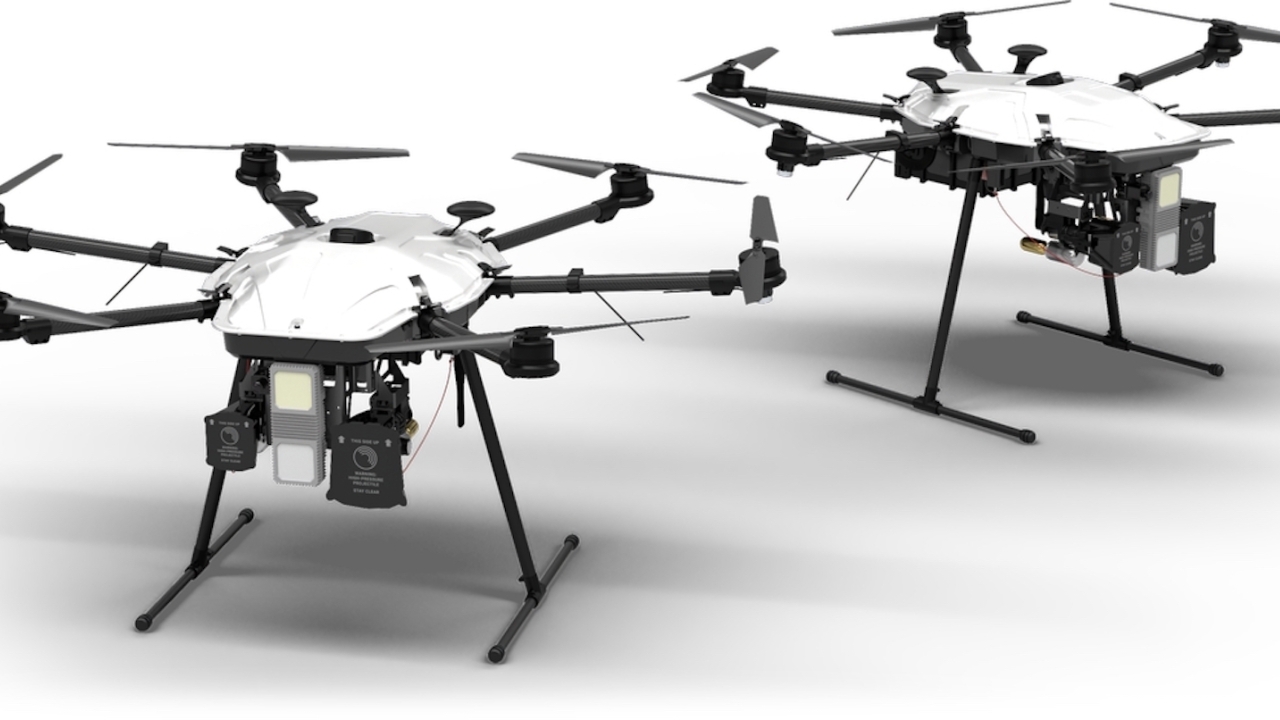 Hosting the FIFA World Cup in Qatar will be a challenge for the country's security agencies – but they are getting help.
Building on the long-standing relationship between the US Department of Homeland Security (DHS) and the Ministry of Interior of the State of Qatar (MOI), DHS under secretary for policy, Robert Silvers, met in July with Qatar's Prime Minister and Minister of Interior, HE Sheikh Khalid bin Khalifa bin Abdulaziz Al-Thani.
They discussed shared security priorities and re-affirmed a joint commitment to expand cooperation to enhance the security of the World Cup.
There was particular emphasis on countering threats from uncrewed aircraft systems (C-UAS) with the DHS committed to sharing lessons learned and best practices.
The United States Air Force had already deployed C-UAS systems at Al Udeid Air Base in Qatar following exercises with the 379th Expeditionary Security Forces Squadron and the explosive ordnance disposal team from the 379th Expeditionary Civil Engineer Squadron in December 2020.
Earlier this year, Fortem Technologies, a leading US company in airspace security and defence for detecting and defeating dangerous drones, announced that it would work with Smart Communication Systems (SCS) to provide C-UAS solutions to defence and security clients, with initial installation for the Qatari Ministry of Interior for the FIFA World Cup events in November and December.
"The Government of Qatar understands the importance of providing comprehensive security from the ground to the air for the FIFA World Cup matches and beyond," said Timothy Bean, CEO of Fortem Technologies.
"We are thrilled to be able to partner with SCS to provide the best counter-drone security to ensure the safety of players, sports fans, and everyone involved in putting together one of the most viewed global events in decades."
Fortem Technologies will provide interceptor drones to fend off potential attacks from other uncrewed aerial vehicles at football venues. Its SkyDome System is a C-UAS solution that detects, defeats, and protects against rogue drones. The SkyDome system classifies threats and mitigates them autonomously with its interceptor drone, DroneHunter.
At the heart of the Fortem SkyDome System is TrueView radar, a compact, AI-enabled, networkable radar designed to perform in urban environments and crowded, public places, such as sports arenas and airports.
SCS specialises in extra-low voltage systems integration, perimeter sky protection anti-drone solutions, and AI/robotic solutions.
Its anti-drone system detects and/or intercepts unwanted drones by incorporating different layers of protection from radio frequency (RF) sensors, radars, optical and thermal cameras, as well as jammers.
Earlier this year, SCS chief executive officer, Rania Abou Mosleh, signed a contract for securing the FIFA World Cup stadiums and facilities with Major General Eng Abdul Aziz Al Ansari, chairman of the security and safety operations committee (SSOC).
"After much consideration of companies around the globe, Fortem's offerings outshined all competition," said Walid Chahine, managing partner of SCS and exclusive distributor of Fortem in Qatar.
"The world is at a point where enhanced security is becoming the norm, and we're determined to stay ahead of the curve."
Qatar Airports and Airport Management Company (QAAMC) had begun to develop a drone that could fly in restricted airspace and detect and track air traffic in 2021. Designed to operate in Qatari airspace, the system would be able to identify any objects flying near the drone and notify QAAs officials.
The drone, called the Qatarair, was being developed in cooperation with the University of California Berkeley and other academics from around the world, and the prototype was being built at the university's Center for Aerospace and Electronic Engineering (CAE) at UC Berkeley.
The QAAQA said at the time that it hoped to launch the drone by the end of the year, but to date no more details have been released.
Stay up to date
Subscribe to the free Times Aerospace newsletter and receive the latest content every week. We'll never share your email address.