USAF B-52 patrols send warning signal to Iran
The US Air Force is augmenting its normal bomber deployments in the Middle East with frequent 'presence patrols' by long-range Boeing B-52H Stratofortress heavy bombers.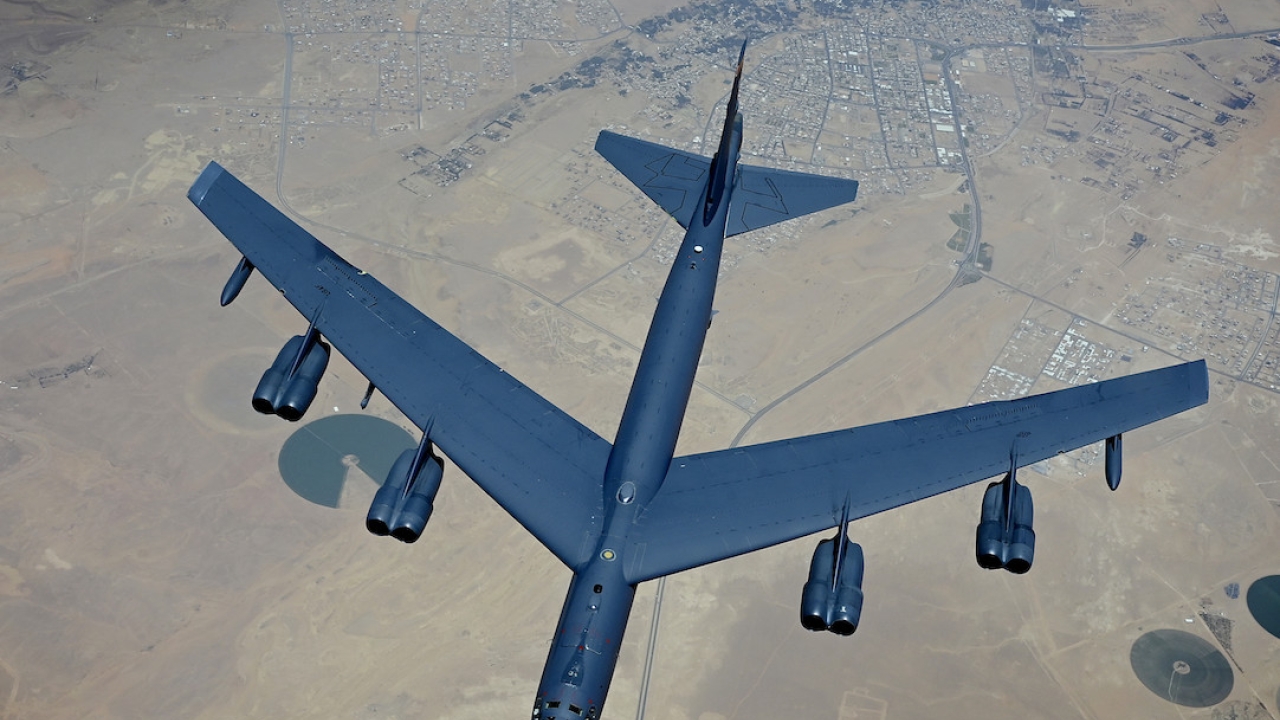 While B-1B Lancers remain deployed at Qatar's Al Udeid air base, B-52s have made a number of 'flying visits' to the region this year, often in response to signals (or specific intelligence) indicating that Iran may be planning attacks against US and/or allied targets in Iraq or elsewhere in the region.
On Valentine's day, a 5th Bomb Wing B-52H flew from RAF Fairford, where it was temporarily deployed, and conducted manoeuvres with a number of Gulf Cooperation Council (GCC) air forces before landing after a flight of about 23.5 hours. The Fairford deployment mounted a similar mission on March 29 2022.
On 9 June 9 2022, two B-52Hs, two KC-10 Extenders, and three KC-135 Stratotankers flew a similar presence patrol mission from their base at Minot AFB, North Dakota.
Lt Gen Greg Guillot, Ninth Air Force (AFCENT) commander, said such presence patrols "show the United States' continued commitment and interoperability with our partners in the region [and] demonstrate our combined ability to provide global reach and joint security to the region."
Stay up to date
Subscribe to the free Times Aerospace newsletter and receive the latest content every week. We'll never share your email address.