Turkey is first operator to complete deliveries of A400M
The Turkish air force (THK) has received its 10th and final Airbus A400M, completing deliveries of the type to the 12th Air Transport Main Base Command in Erkilet, Kayseri in Central Anatolia.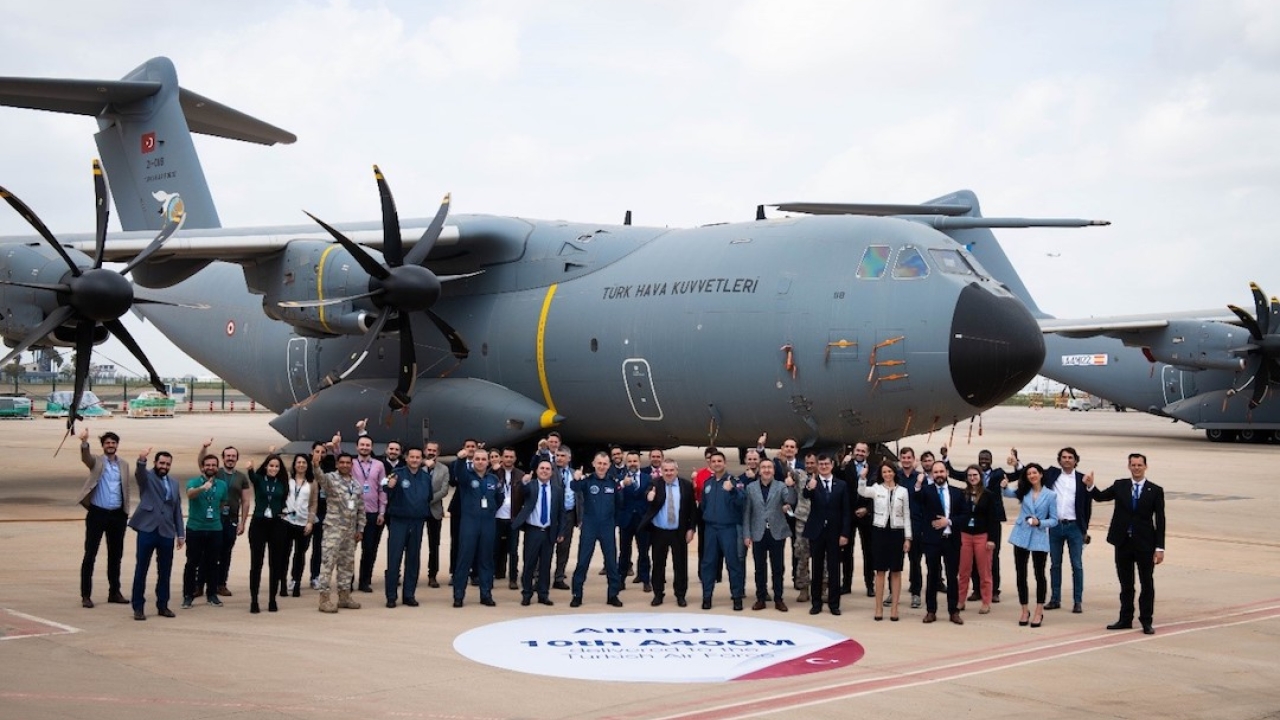 The unit, MSN118, is the first Batch 7 aircraft, the final production standard, and the first of nine aircraft expected to be delivered during 2022. It was flown to Turkey by a THK crew after completion of acceptance testing at the Airbus facilities in Seville, Spain.
The aircraft was a replacement for MSN23, written off in a fatal pre-delivery test flight in May 2015. Its crew was honoured at the formal acceptance of MSN118.
The first THK A400M (MSN9) was delivered to Turkey on April 4, 2014, and deliveries were originally scheduled for completion in 2018.
The A400M project was managed by the European Organisation for Joint Armament Cooperation (OCCAR), and is expected to see the delivery of 170 aircraft to seven nations. The A400M customers are France (50), Germany (53), Spain (27), Turkey (10) and the UK (22) with eight for Belgium and Luxembourg.
Turkish Aerospace (TUSAS) forms a vital element in the industrial consortium building the A400M, together with Airbus Defence and Space, BAE Systems, Belgium's Flabel and a host of other companies.
TUSAS is responsible for the front-mid fuselage, tail cone, and rear fuselage upper panel, fins/speed brakes, paratroop and emergency exit doors, as well as wiring, lighting, and water/waste systems.
Turkey's A400Ms have already been busy, operating a controversial air bridge between Turkey and Libya's Government of National Unity, and airlifting materiel to Ukraine in the run-up to Russia's invasion.
Stay up to date
Subscribe to the free Times Aerospace newsletter and receive the latest content every week. We'll never share your email address.