Senegal steps in for light-attack L-39NG
Aero Vodochody's L-39NG jet trainer programme received a considerable boost in early April when the Senegal President, Macky Sall, announced a deal for four of the new generation classics. Alan Warnes reports.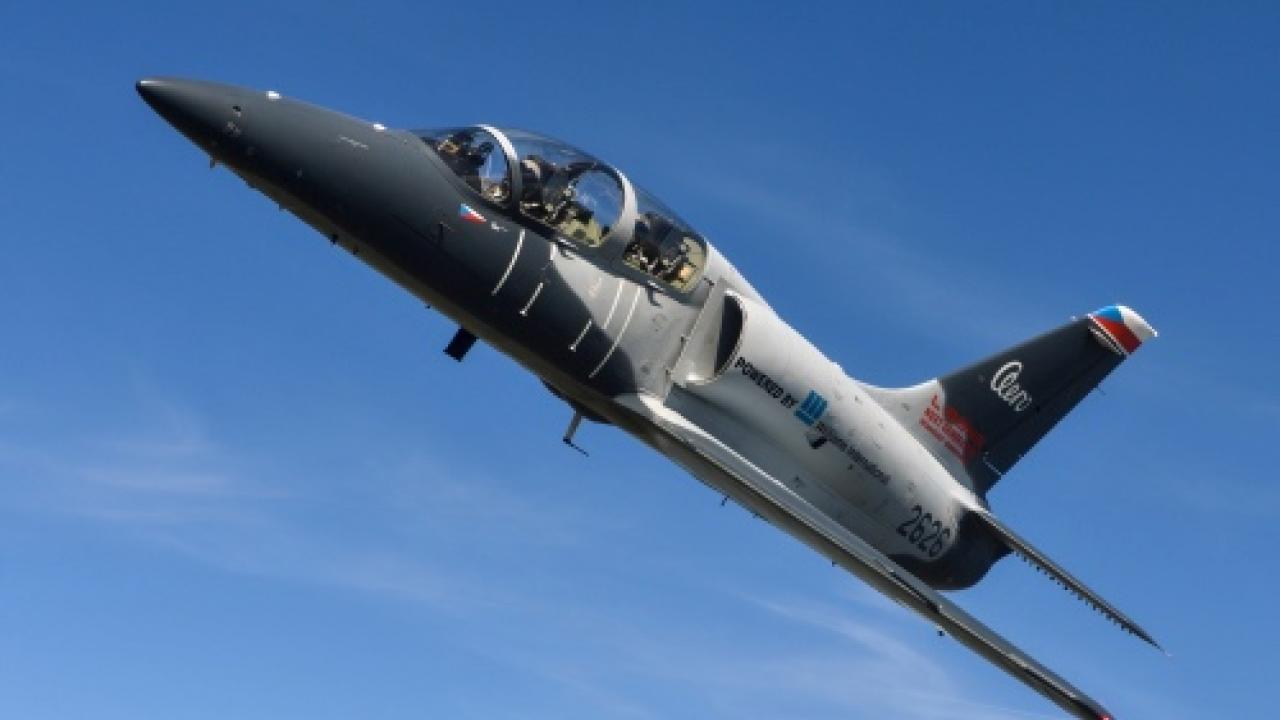 Rather than taking Czech company Aero Vodochody's L-39NG in its trainer configuration, the four Senegal jets will be optimised for the light-attack role.
This, according to Aero Vodochody president and CEO, Giuseppe Giordo, represents "a big trust by everyone to order a new jet trainer/light-attack aircraft which has still not flown, even if the L-39CW is proving a lot of its development".
He sees it as vindicating his company's decision to launch two versions of the world's best-selling jet trainer: "It is our flexibility towards integrating new weapons that marks the difference between us and our competitors."
The trainer NG version is expected to be certified by the end of 2019, aided by the L-39CW prototype, while the dual-seat combat version will follow in mid-2020.
According to L-39NG vice president, Marco Venanzetti: "The first two aircraft will be delivered to Senegal in the second half of 2020 and the second pair in 2021. As the light-attack version is based on the basic trainer configuration but armed, there doesn't have to be any structural modifications.
"The light-attack L-39NG will have five hard points – one on the centre-line and two under each wing.
"The basic configuration, which we are going to clear, will have two 350 litre external tanks, Mk 81 (250lb)/ Mk82 (500lb), laser-guided/free falls bombs, unguided/guided rocket launchers and single/twin barrel gun-pod. This will be available on the centre-line as well as on two under wing pylons, should the customer need more fire-power. There will also be two air-to-air missiles (AAMs). This benchmark will satisfy 80% of our customers."
The classic AIM-9L Sidewinder is the standard AAM on offer by the manufacturer, but the likes of the Python V, for example, could also be integrated if required. The AAMs will be mounted on the two outer external hard points under the wings.
Unlike the original L-39, the L-39NG will not be fitted with wing-tip tanks, providing it with a distinctively more modern look.
Venanzetti added: "The Senegal jets will have a dedicated 12.7mm Herstal gun, Mk 81/82 unguided bombs and unguided rockets launchers. A jamming pod, targeting pod and an electro-optical/infrared EO/IR turret can also be added if the customer wants them, although Senegal has not requested them yet."
A fully digitized Elbit Systems Targo II helmet-mounted system will also be integrated for the aircraft. "This works well with the training concept we have for the aircraft, with the ability to simulate all type of missions as part of the Israel Aerospace Industries (IAI) virtual training system."
Aero is also considering the development of a single-seat version, dedicated to light-attack, which will house another 200kgs of fuel, pushing the jet's endurance up to 4.5 hours without external tanks.
Massimo Ghione, the company's chief business officer, revealed Senegal has taken out a performance-based logistics contract. "It is a three-year deal that will start when the first two aircraft are delivered in 2020, based on each aircraft flying a minimum 100 hours per year, so we can tailor their support."
Four pilots will be fully converted to the L-39NG at Aero's facility before the first two aircraft are delivered, Aero will then train another four pilots in-country and all eight in the tactical combat mission. Of the eight L-39NG pilots, Aero will train two of them as instructor pilots (IPs).
The L-39NGs will be the first jets the SAF has operated since five ex-Brazilian Air Force CM-170R Magisters were delivered in 1976, which were topped up with two ex-French Air Force examples in 1984. All were withdrawn from use by the late-90s.

Stay up to date
Subscribe to the free Times Aerospace newsletter and receive the latest content every week. We'll never share your email address.