Senegal air force modernisation hotting up
The Senegalese military has been undertaking a major equipment recapitalisation effort over the past few years.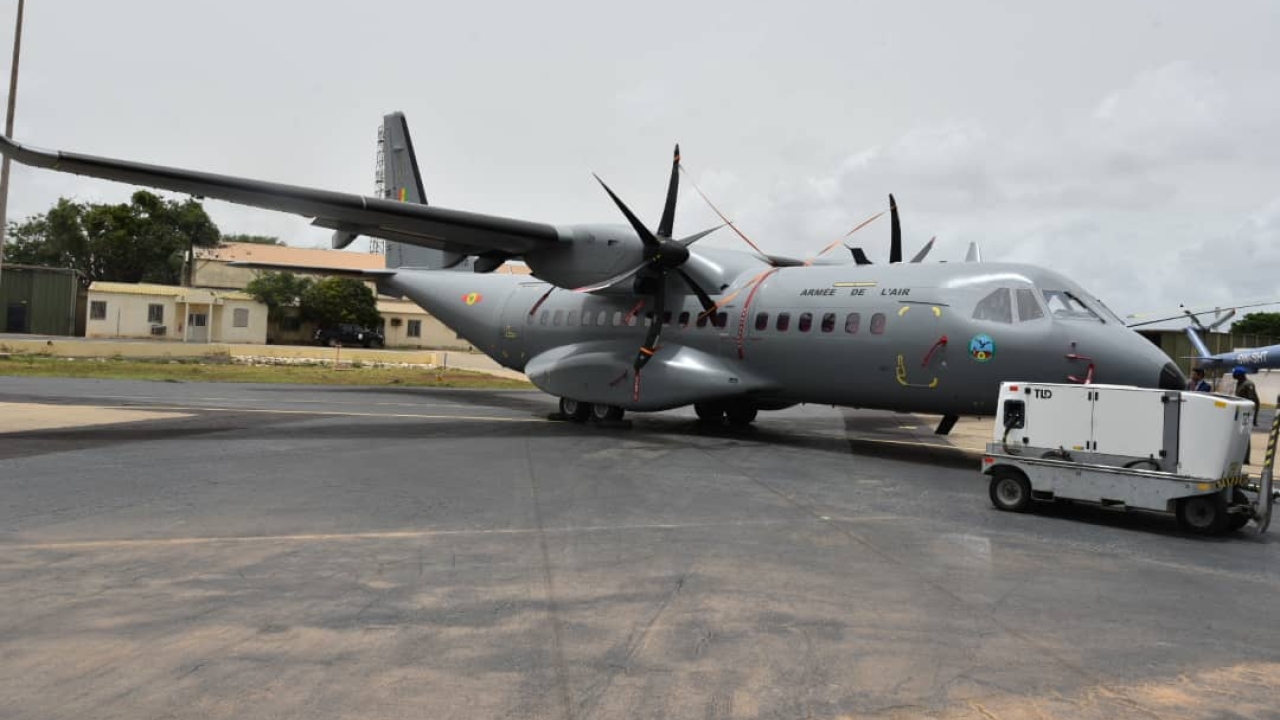 Senegal's modernisation has included the procurement of several new aircraft for its air force.
Among these were four KAI KA-1S light attack aircraft, which were commissioned into service in 2020 and 2021 and have since taken part in several counter-insurgency operations in the region of Casamance, acting as reconnaissance platforms in support of Senegalese ground forces.
A single Indonesian Aerospace CN235-220 MPA maritime surveillance aircraft was also received in 2021, having been acquired through brokering company AD Trade Belgium.
That same year, the Senegalese president took over a new Airbus A320neo to replace the A319 acquired second-hand from France in 2010. This led to significant backlash from the political opposition, which criticised the price of the aircraft. However, the government highlighted the growing serviceability issues of the A319 and its rising sustainment costs in justifying its replacement.
In July 2021, a Schweizer 300C piston-engined helicopter was delivered to the Senegalese Air Force Air School for rotary-wing pilot training, joining two Bell 206B3 already in service. Then, in March last year, a new order for a further five Schweizer 300Cs was signed on behalf of the Senegalese Air Force by the US-registered Foreign Asset Trade Company.
The helicopters are intended to serve in the ab-initio, instrument flying, and vertical reference training roles, and are outfitted accordingly. It is likely that they will be used as part of both the air force's air school and the new International Academy of Aviation Trades (AIMAC), which was set up in October 2021 under a partnership between the air force and Air Senegal to train commercial pilots and aeronautics specialists in multiple fields.
Several other aircraft, including three Bell 505s, five Diamond DA40s and four DA42s are also being acquired for the AIMAC.
Senegal also placed an order for two Airbus Defence C295W transport aircraft in 2021, the first of which was officially received in Dakar on July 28 last year. The remaining example is due for delivery in late 2023 and, together with the three Indonesian-made CN235-220s currently in service, should provide the air force with a transport capability it had not possessed since the early 2000s, when it still fielded six Fokker F27-400Ms.
The training of the C295W aircrews took place at Airbus facilities in Seville.
The new aircraft is likely to be used to support ongoing peacekeeping deployments conducted by Senegal's armed forces to airlift personnel and supplies.
An Mi-35P, three Mi-24Vs and two Mi-171Sh aircraft have also returned to Senegal following an overhaul performed abroad.
In January 2022, the Agency for Air Navigation Safety in Africa and Madagascar (ASECNA) donated its ATR 42-300 to the Senegalese Air Force, which will operate it for personnel transport.
The Senegalese Air Force also has the pending purchase of a new combat jet. While it had originally selected the Aero Vodochody L-39NG for this requirement, the deal apparently failed to proceed owing to financing issues, as well as delays in the aircraft's certification process.
Stay up to date
Subscribe to the free Times Aerospace newsletter and receive the latest content every week. We'll never share your email address.