Nigeria and Uganda go on the attack
African air forces are continuing to re-equip with modern, more capable attack helicopters.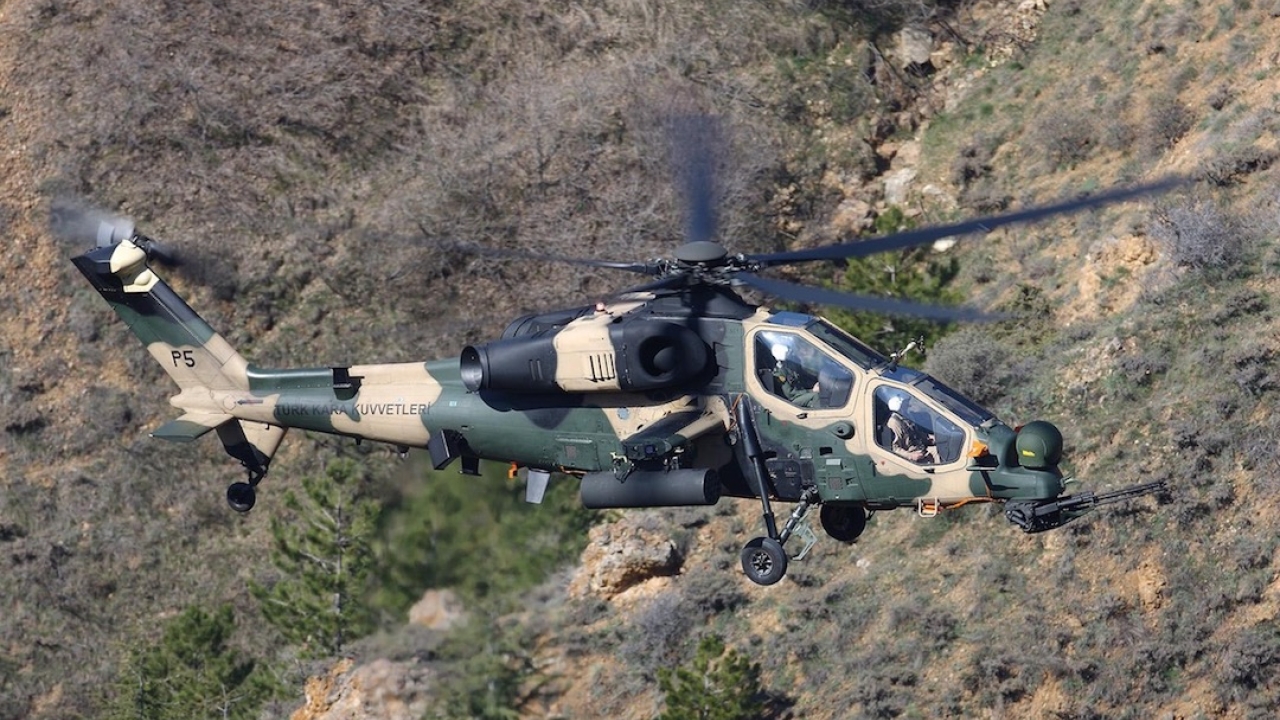 Attack helicopters have long formed the backbone of many African air arms, frequently providing the main frontline element of smaller sub-Saharan air forces, rather than fast jets. These are often older aircraft types, including Gazelles in Niger, Angola, Burundi, Cameroon, the Central African Republic, Egypt, Eswatini, Gabon, Malawi, Morocco, Rwanda, and Tunisia; Bell AH-1 Cobras in Kenya; and Mi-24 'Hinds' and rocket-armed Mi-8/17 helicopters across the continent.
Recently, however, the Nigerian Government's proposed 2023 budget included provision for a N27 billion ($61 million) acquisition of six TAI T-129 ATAK attack helicopters from Turkish Aerospace Industries, and Temel Kotil, CEO of TAI, announced at the Farnborough International Airshow that deliveries to Nigeria are expected in the near future.
The contract followed the signature of a defence industry cooperation agreement between Turkey and Nigeria, which came into force in October 2021.
Nigeria plans for new aircraft to first augment and eventually replace the air force's quartet of light attack-configured Leonardo AgustaWestland AW109E Power helicopters and the survivors of seven Mil Mi-24V/P 'Hind-E/F' and 17 Mi-35M/P 'Hind-E/F' gunships.
In east Africa, meanwhile, Uganda has received the first of six new Mi-28 Night Hunter helicopters.
This follows commissioning of a new helicopter maintenance, repair and overhaul (MRO) facility at Nakasongala Airbase by Ugandan President Yoweri Museveni, which will refurbish the Ugandan Air Force's existing Mi-24 helicopters, and will support the new aircraft.
The facility is a joint venture by the Ugandan People's Defense Force's commercial arm, the National Enterprise Corporation (NEC), and Pro-heli International, a Russian company.
The first three Mi-28s, wearing Ugandan markings, were seen at Entebbe Airbase last year during a visit by the president.
The Mi-28N Night Hunter is a night-attack derivative of the original Mi-28, armed with up to 16 Shturm and Ataka radio-command-guided and radar-guided anti-tank missiles.
The new helicopter is expected to augment Uganda's five or so surviving Mil Mi-24 Hind gunships, as well as a number of Mi-8/Mi-17s, several AB 206 Jet Rangers, half-a-dozen Bell 205s, and a couple of Bell 212 helicopters. Five refurbished Huey II helicopters were delivered from 2017.
Stay up to date
Subscribe to the free Times Aerospace newsletter and receive the latest content every week. We'll never share your email address.