Muted celebrations but Turkey powers on
The devastating earthquakes that hit Turkey earlier this year, leaving more than 50,000 people dead, had a major impact on planned celebrations commemorating the 100th anniversary of Turkish independence and they also affected a number of aerospace-related launches.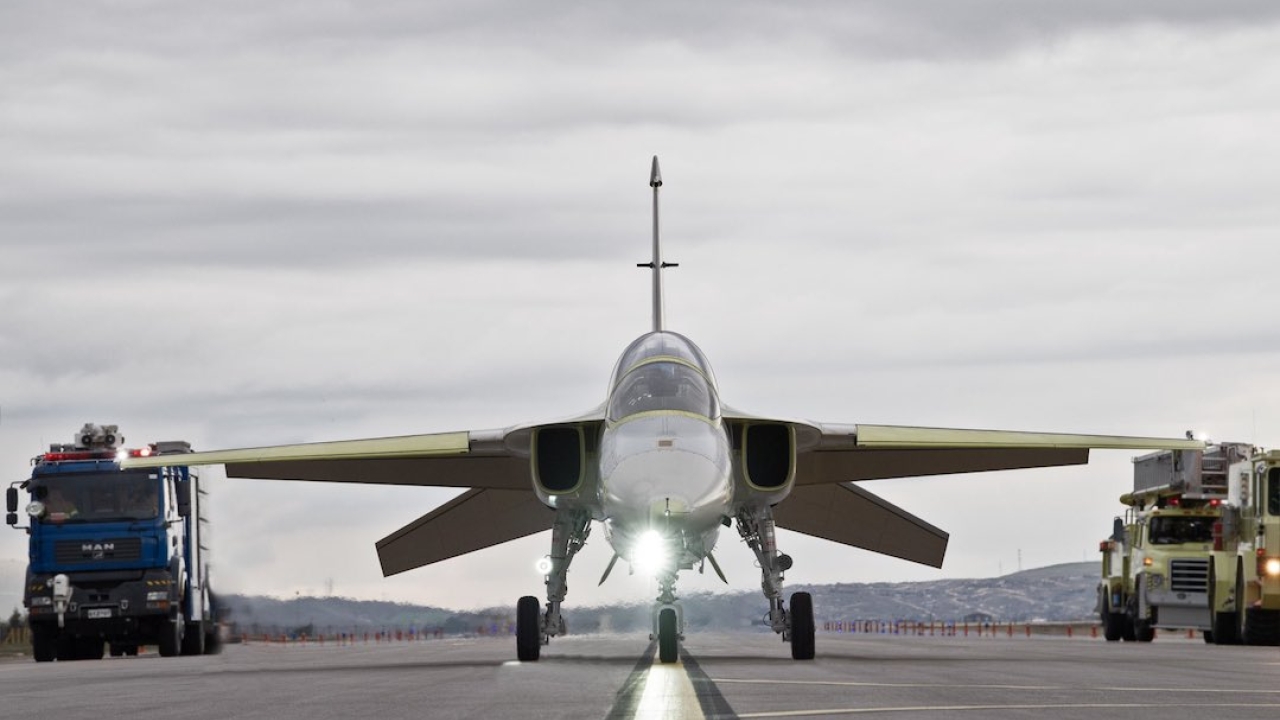 Before the earthquakes in early February, March 18 had been earmarked as something of a red letter day for Turkish Aerospace.
March 18 is celebrated in Turkey as Victory Day, commemorating the battle of Canakkale (also known as Gallipoli) in 1915.
It had a particular resonance this year – the 100th anniversary of Turkish independence.
Victory against the Allies at Canakkale boosted Turkish morale, and provided a stimulus for the war of independence in 1919-1922, which led to the eventual formation of a modern republic in 1923 by Kemal Attaturk.
March 18 was, therefore, chosen as the date on which TAI would unveil the Milli Muharip Ucak national combat aircraft (MMU) fifth-generation fighter, and fly its new Hurjet advanced jet trainer, as well as the ATAK-2 attack helicopter.
Sadly, the Hurjet did not make its maiden flight that day, though it did taxi under its own power. Also, there was no sign of the ATAK-2 attack helicopter prototype.
Remarkably, though, TAI did conduct a relatively low-key ceremonial roll-out of its MMU prototype on March 18, after taxi tests two days earlier.
Professor Temel Kotil, general manager of TAI said: "The MMU will fly at the end of the year. That means we pushed everything forward two years. Hopefully, we will deliver it to our air force in 2028."
TAI also revealed its Anka-3 Muharip Insansiz Ucak Sistemi – or national uncrewed combat aerial vehicle system (MIUS) prototype, which is similar in configuration to the BAE Systems Taranis, Dassault's nEURon, and Boeing's X-45C.
The MIUS is reportedly intended to work in conjunction with the crewed MMU as part of a 'system of systems', operating as an adjunct or 'loyal wingman'. It is also now expected to operate as a light attack aircraft on board the new Turkish amphibious assault landing ship TCG Anadolu, replacing the VTOL F-35B that had once been expected to form the backbone of the Anadolu's air wing.
It is, however, unclear as to whether the Anka-3 is intended to augment the Bayraktar Kizilelma UCAV that is already in flight-testing, or whether the two aircraft are competing to meet a single requirement.
The MMU prototype closely resembles the mock-up seen at a number of international air shows, albeit with a more 'humped' profile, giving a better all-round view for the pilot, and a larger nose.
The aircraft bears some resemblance to the F-22/F-35, and is clearly intended to incorporate low observable (LO) or 'stealthy' design features, including the use of internal weapons bays, leading-edge alignment, and, presumably, radar-absorbent materials and structures, though it does not seem as 'sleek' as the F-22, perhaps making TAI's supercruise ambitions more challenging.
The aircraft is claimed to have an active electronically scanned array (AESA) radar with more than twice as many transmit-and-receive modules (TRMs) as the F-22 Raptor's AN/APG-77 radar, low observable infrared search-and-track (IRST) and electro-optical (EO) sensor installations above and below the nose.
But the aircraft has conventional engine nozzles, perhaps suggesting that the primary emphasis is on frontal rather than all-aspect stealth.
The MMU (originally known as the TF-X) was once intended to be the less capable element in a high-low mix of fighter aircraft types, augmenting the 'high end' F-35. But, following Turkey's ejection from the F-35 programme, it has assumed a new importance and will, itself, act as the 'high end' element in the future force, alongside upgraded F-16s.
We may still see the Hurjet make its maiden flight in the first half of the year. Professor Kotil said: "Hurjet will fly in the coming days with Allah's permission."
Stay up to date
Subscribe to the free Times Aerospace newsletter and receive the latest content every week. We'll never share your email address.